MARCH 1888 - Diary of Hiram Austin Pratt, Waveland, IN Barber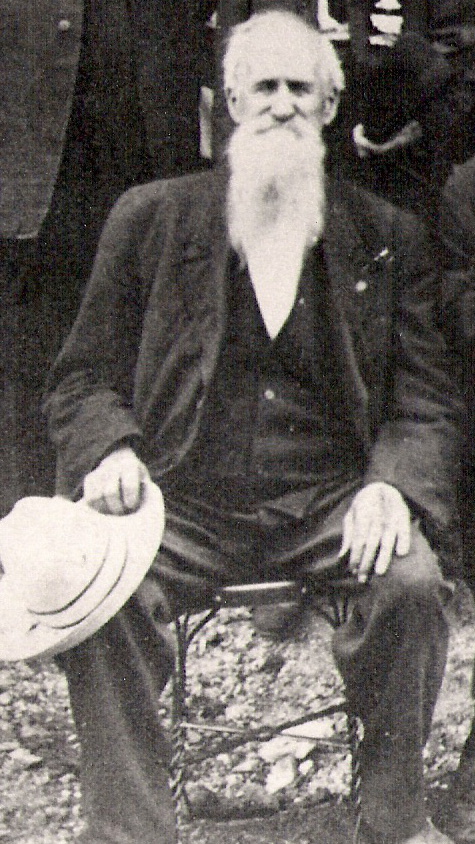 Note: These diaries were in the Waveland Public Library for decades but were disposed of by a librarian several decades ago. Luckily, another librarian's daughter (thanks sooo much Pam, at the death of her mother, Virginia Banta Sharpe found them in some belongings and gave them back for proper housing. A complete circle; however, only 14 of the 50+ diaries were saved from the library's incinerator. I'm a librarian too and thought since they'd been lost to posterity for so many years that it would be a good thing to transcribe them and give them to the world. They are currently housed in proper temperature/storage at the Crawfordsville District Public Library - typed as they were written
Note 2 : Karen Bazzani Zach (transcriber) was raised in the big 'ol town (500 people) where HA Pratt lived 5 decades before I was born. I remember the building where his little shop was and wish it was still there. What an interesting little place. ALAS! Progress !
Note 3: Some information about Pratt -- he was born in Parke County, Indiana April 20, 1840 the oldest child of eight born to Erastus & Elizabeth Allen Pratt and died October 12, 1914 in his beloved Waveland, Indiana. He was twice married, first to the love of his life (he kept a life-sized poster of her in one of his cabinets at his barber shop, even long after his second marriage) Eliza Franklin Shaw (born Oct 23, 1841 died Oct 12, 1887), and #2 to his friend, Evaline "Eva" McMains. He was very active in the community where he and Eliza chose to live. He gave generously of his time and money to the Methodist Church in Waveland. For a few years, he served as Marshall of the town. Also, he worked diligently for his Odd Fellows, Rebekah & Knights of Phythias Lodges, was for a time on the town board, and read to those who could not read from the several newspapers he was agent for. Pratt volunteered and served for three years during the Civil War (Co. B, 36th Infantry), and spent time in the dreaded Andersonville prison. He and Eliza adopted a son, Willie Franklin Stump, age two (not sure ever officially or just had permission to take him from the Poor House in Crawfordsville) and he was an amazing young boy (high grades, worked in the church, quite musicially inclined, just an ideal child) until Eliza was taken to the hospital where she was operated on for six cervical tumors (one weighing six pounds) from which she died. Willie went wild after that and he and Hiram's second wife, Eva never got along. He ended-up in Reform School (for stealing a dollar twice from Eva among other small crimes), and later sent home to die due to consumption (what we know as tuberculosis) dying in Hiram's arms on April 12, in 1894. Hiram missed Willie and Eliza more than most I do believe as he wrote about them so often in these diaries. Just wish the rest of Pratt's diaries he wrote for over 50 years as a barber in Waveland still existed :( kbz
---
Installment #3 for 1888 -- March
Thursday, March 1 -- .$1.30 -- One small clock of Mary Bloomfield cost when repaird $1.05. Sent Helpmate SMC 90 cts. Cuticure Resolvent and Salve for Eliza $1.50. 1 gal gasoline 15 - nuts 10 cts. One cotton handkerchief. 05 Thawed.
Friday, March 2-- $2.50 -- Received a letter fro m my little woman's sister Matt Dowell and answered the same. I am under promise to be at Father Shaw's next Monday night. Gave a sack of flour and groceries to John Hunt $1. Warmer.
Saturday, March 3 -- $6.50 -- Paid 25 cts for a dish of oysters. At an entertainment given by the GAR, Dally Dooley won the ring as the prettiest girl. Dr Dunlavy the ugliest man - Dave Moore the pig.
Sunday, March 4-- Willie and I attended church at 10 1/2 a.m. and Sunday School at 2 1/2 p.m. We remained at home at night. Sister Eliza is not able to walk very far at a time and remained home.
Monday, March 5 -- $1.95 -- B & L $5. Railroad tickets to Farmersburg and return 3.35 dinner 50. Orange 25 candy .05. Banannas 20. 2 gal maple syrup 2. Two gal tin can .35 Meat 90. Theodore Shaw met me at Farmersburg at father's house.
Tuesday, March 6 -- I was up at 4 this morning. Rather early. Heard a noise down stairs and supposed the family were up. Father Shaw had only built a fire in the coal grate. The family are all well.
Wednesday, March 7 -- Ben & Matt and Irene Dowell (came down today) Immediately after dinner recording to previous arrangements Ben presented father Shaw with an Ebony came with rolled gold plate head which I had brought down with me.
Thursday March 8 -- I stayed all night at Benett's and at 8 this morning visited my little woman's grave. It had settled considerably but will be filled up soon. Ben will see to the putting in of the foundation for the tomb. At father Shaw's tonight.
Friday, March 9 -- $7.00 -- Had a private talk with Clara. Bade father Shaw's family a good by at 10:45 and walked to Farmersburg - eat dinner at Mrs. Mahan's in Terre Haute. The house where my little wmoan died Home at 5:17 p.m. Wrote to Clara $1.75 for Willie a harp.
Saturday, March 10 -- $10. Yeterday I gave father Shaw $5.25 for Clara to get her some medicine. Paid 60 for a sack of flour 25 cts for three heads of cabage. Rained most all day. Work has been very light. Express 40 cts Postage .10
Sunday, March 11 -- One ounce of Bergemat 35 cts. One lamp chimney 10. The above good news were brought yesterday. Willie and I were at Sunday school at 2 1/2 p.m. We stoped at the shop on the way home and read awhile. Nice weather.
Monday, March 12 -- $5.55. B & L 5. American News Company $10.10. Hat for Willie .65 Sugar .50 Three tickets for the entertainment 75 cts. Mucilage 10 cts Willie's harp does not give the best of satisfaction. Weather nice and warm.
Tuesday, March 13 -- $1.80 -- One gall of vinegar .25 Sugar 50 cts. Spool cabinet $20.00 Sentinal Co. 2.25. National Tribune .95. Thimble for Eliza .05 cts. The greatest snowstorm for 34 years in the Eastern States last night. Colder weather tonight.
Wednesday, March 14 -- $3.85 -- I have contracted with Joe Kleiser for 8 galls of Maple molasses have had 4 gallon all ready. The weather is turning warmer. The big snow storm in the east is not preceded in the history of the country.
Thursday, March 15 -- $2.00 Nine pounds of fresh beef .55 cts. The weather continues growing warmer. Rev DK Tindall of Kearnen, Neb featured in the ME Chotzeh (?) last night paid .10 to hear.
Friday, March 16 -- $2.35 -- Nine pounds of bacon .80. One shoe brush .15 cts. Willie a wool hat 65 cts. Next week I want to send Ben Dowell the Organ which I sold him when down there. Weather is very beautiful. Wallace Moore died.
Saturday, March 17 -- $10.85. Rubber shoes for Eliza .40 cts. Willie went off with other boys to hall (sic) a load of straw and neglected to do as I had told him to do. Save him 6 stripes. Sent a letter to Clara. Weather is nice -- Enquirer Co. $4.50.
Sunday, March 18 -- Rec'd a letter from Clara late yesterday evening. This morning I procured a livery rig and took Eliza to the ME Church. Bro. Buckles preached a good sermon from "Simon lovest thou me to" Eliza and Willie went to the Campbellite Church. I to the ME.
Monday, March 19 --$6.35 -- B & L $5. Meat .65 Showing brush .25 cts. Pea Nuts .15. Eggs .30 cts. Maple Molasses $2. 2 doz qt cans 1.20 have them filled with Maple Molasses. They have not been brought in yet. We have had a rainy afternoon. The weather is warm and grass is showing a little greener.
Tuesday, March 20 -- $1.20. Pd Milligan rent for last month $3. Freight on 2 gal of Maple Molasses sent my mother 50 cts. Gave Eliza $2.50 cts for payment on a corset she bought of Emma Benham. Snowed some tonight.
Wednesday March 21 -- $2.30 -- Stamps 40 cts. Snow nearly 2 " deep this a.m. about all melted off today. Cold tonight have had genuine March weather most of the day. Gave Willie 25 cts for ink and paper.
Thursday, March 22 - $1.-- Fresh beef 50 cts. 3 gallon molasses $3. Wrote a letter to Ben Dowen - my brother-in-law. Have sold him our organ and will send it to him by next Tuesday. Cold weather last night and been cold all day.
Friday, March 23 -- .65 cts. Pd 50 cts for 6 yds of calico from which I made two hair cloths. Dreamed last night of seeing my little woman. She had on a sun bonnet and wanted to know where Willie was. I awoke crying oh, oh. Wrote a letter to Clara.
Saturday, March 24 -- $5.10. Fresh beef 40 cts. 2# of cheese 25. 2 cales of shaving soap .15 This has been the slackest day for the time of the week that I ever experiences in the town of Waveland, Ind.
Sunday, March 25 -- The day has been the most disagreeable of the season. Last Sunday was a beautiful lovely day. We all remained at home. Every evening I take a pint of new milk over to Mrs. Bloomfield. We are all well.
Monday, March 26 -- $5.40. B & L $5. One 25# sack of flour 60 cts. Paid Dr. Dunlavy $3.25 for Calra. The weather continues very bad rain most all the time and the roads are feaful muddy. Eliza called at Mrs. Carvers.
Tuesday, March 27 -- $3.30. One battle of Cuticura Resolvent for Eliza $1. Groceries $1. AOUW $2. yesterday I boxed up our Organ and today shipped it to my brother-in-law Ben L. Dowell, Farmersburg Ind. Box & Drayage $1.
Wednesday, March 28 -- $3.40 One gal gasoline 15. Rep(air) on cook stove oven shelf .25 The weather is moderating sent the Indianapolis Journal $11.75. The Sentinel will beisend ? next week as a .10 cent paper per week.
Thursday March 29 -- $1.30. Paid 20 cts for nuts and maple sugar. The day has been very pleasant over head - mud has slipped up a little in the streets. Have rec'd a letter from the Pension Commissioner as to my disabilities in the service of the war.
Friday, March 30 -- $2.75 - 4 dozzen (sic) eggs .50 cts. We have had a beautiful day. Willie played "hookey" this afternoon - was not at school -- I gave him a good whipping, because I thought he deserved it.
Saturday, March 31 -- $10.50 -- Willie a pair of shoes for Sunday wear $2.25 and a pair for Eliza's little boy Harry Cunningham $2.00 I have negelected to write to Clara this week. The weather is now very nice. Home by 12 midnight.