1943 Lula Goshorn Diary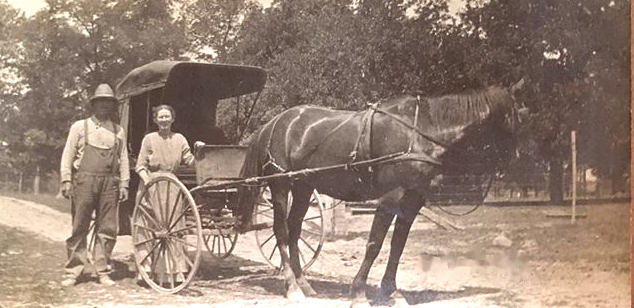 "A little background from Judy Goshorn, Lula & Ezra's granddaughter"
My grandfather, Ezra Goshorn, kept a journal, which I have somewhere. He died in April 1930 and that is when these start. Lula wrote for her church magazine and the county paper, but apprently had not been keeping a journal. The first entry is a few days after Ezra's funeral, when the oler (Marie, John and Roland) children were going back to their lives. Only two children were left at home, my dad, Lewis, age 15, and Ruth, age 9. The running of the farm fell to my dad and Lula. I am amazed at the work a 15-year-old boy did, while attending school and doing well there.
Many of the snapshots I have are early 30s and make good illustrations for this journal :) ENJOY! - JWG
Note
: Their church was the Brethren Church on 750 South - Ezra had both the pastors :)
1931
--
1932
--
1933
--
1934
--
1935
-- 1936 -- 1937 -- 1938 -- 1939 -- 1940 -- 1941 -- 1942 -- 1943 -- 1944
1943 GOSHORN DIARY
Jan 4 – Finished the floor job. Very cold bad weather most of the time did not work all the time. Have a wonderfully improved room so nice & light.
Feb 25 – Sowed clover seed on wheat field east of barn here.
Mar 26 – First weather & ground fit to sow oats. Paul sowed his today. We're not sowing.
Apr 24 – Finished plowing for corn.
May 1 – Commencement at No. Manchester. Ruth graduated with Distinction receiving the degree of Bachelor of Science in Education. Has the promise of teaching the first grade in Ladoga school 1943-44. Fine work and lots of it with office work combined all thru the years.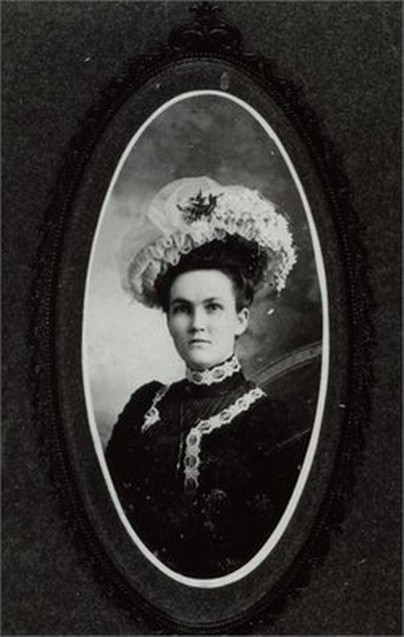 May 5- Finished plowing for soy beans, have plowed nearly 80 acres since early April besides doing lots of other work. Lewis has.
May 9 – Mr. and Mrs. John (& Elsie) Brough (pronounced Burr – moved into Lewis' house. He works for Virgil Martin. She walks with a crutch. Has the use of one leg.
May 29 – Dannie? Miller commenced to build a new kitchen chimney.
May 30 – Lewis finished planting his corn. Has been a cold rainy spring. Biggest floods in Ind in 30 years, the past 3 weeks.
June 5- Finished planting corn. Lewis twice disced, some places 3 times and planted about 48 acres in 5 ½ days and did it alone. Has put in a week of 16 hour days. Ruth has taken care of milking 7 cows and the yard, garden and other chores.
June 7 – George Kessler 75 yrs old was instantly killed when a freight train hit his auto as he was crossing the railroad, coming from Ladoga.
June 11 – Finished planting soybeans today. Roland has been home for a week and helped very much. He leaves tomorrow. He and Ruth inoculated 38 bu of beans one morning and 18 the next day. Pretty hard on a tender person not used to manual labor.
June 23 – Ruth had a chest Xray at Culver Hospital. Required of all school teachers. Negative.
July 13 – Roy & Marie came for a short visit. Had not been home for two years. They looked young and well. A fine couple. Seemed strange not to have the boys along. Had to come on train on account of war conditions, gasoline and driving restrictions. A woman kept house for Billy and Donnie. Richard is in school. They started back the 17th. We enjoyed their visit very much.
Aug 10 – Dannie Miller finished work here. Has repaired 3 barns, 2 houses for us and house & barn for Lewis.
Aug 11 – Krug plumbers finished putting in pipes for water in kitchen.
Aug 26 – Richard (Dick) Davis commenced to paint the trimming and putty the windows here. Was to start in June.
Sept 2 – Lewis gave a pint of blood at the Red Cross. They tapped both arms. (Note: Lewis was not able to go to the war because of his feet but was compelled to do something to help the others who did -- thus, he gave blood several times)
Sept 6 -- Ruth commenced teacher her first school. First grade 31 pupils Ladoga public school.
Sept 21 – Lewis bought 1937 combine $86.10 ceiling price at Riff Brown & Son Sale near Mellott.
Sept 22 – Lewis bought tractor outfit & bull rake of Tom Foster.
Sept 24 – Had first killing frost.
Sept 29 – R. Davis finished painting here.
Oct 6 – Marie operated on for febroid tumors of the uterus at Sibley Hospital No Capitol and M Sts, Washington DC. Operation apparently successful – and we are so thankful.
Oct 18 – Bryce Johnson & brother finished spry painting the barn & shop sheds here and Lewis' house. Helps the looks of things very much. Have wanted it done for so long.
Nov 3 – Lewis began picking corn this week and picked the field east of the other barn in 18 hours. Filled the west crib at that barn and the east one 2 thirds full. One can't get "huskers by hand" any more.
Nov 5 – Lewis picked about 500 bu corn this afternoon. Have the corn all done on this place. His is to pick yet and a field for Paul which is half ours. The little house has about 500 bu in it and two rails pens north of it hold 500 more. Corn got in late this yr but the summer was good corn weather and the corn is nice.
Nov 17 – Finished all our corn picking and Paul's. Had some severe cold winds and weather to work in. So glad its done. Ruth is going out with the music teacher, Chas. Geyer of Indianapolis.
Clyde Mote painted wood work I kitchen light buff and papered the walls. Looks so much better and is so much lighter. Woodwork was dark blue.
Nov 26 – Finished corn husking. Ours, Lewis', Paul M, Calvin Terrys and Kesslers. About 9000 bu. HAS HAD more calls than could fill. One more neighbor has asked for help and Lewis will do that then quit. Has so much other work to do.
Nov 30 – Finished corn picking for this year and all together has done over 20,000 since Nov 3 with several bad days out when couldn't husk. That is a lot of work in a short time.
Dec 1 – A cloud came over my right eye, partly obscuring the sight. Dr. Lengeman said it is an arteriosclerous condition of the retina. May the Lord deliver me from total blindness.