LULA GOSHORN 1941 DIARY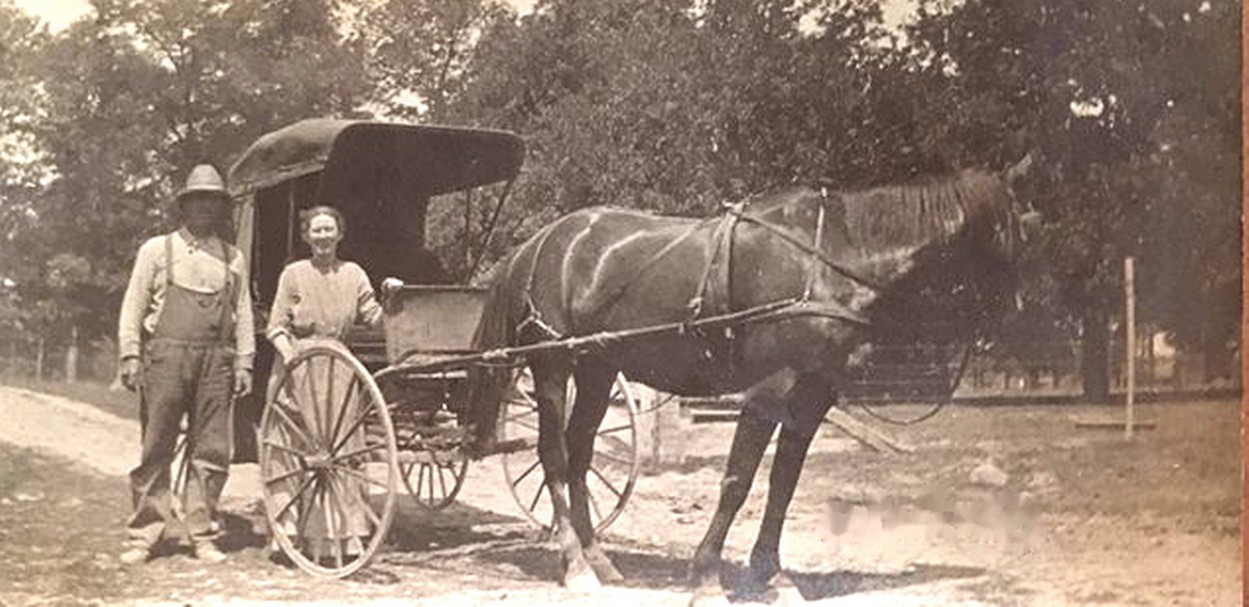 January 1941
Jan 3 – Marvin Denham wife and two children moved into Lewis' house today.
Jan 6 – Had first snow to cover the ground.
Jan 25 – Had second snow 8" and beautiful hoar frost one inch long.
February 1941
Feb 12 – Had the east end of house covered with composition shingles to try and stop rain from blowing in. Lewis rebuilt kitchen chimney last fall and stopped some of the smoking, and the leaks around it. Kitchen plaster is getting loose being wet so much.
March 1941
Mar 5 – Commenced to sow cloverseed, got half done and it got so muddy had to quit.
Mar 14 – Finished sewing clover on wheat. Weather been too bad or two (sic) muddy.
Mar 17 – 8 above zero and a powerful wind that almost shaves one.
Mar 18 – 8 above zero again but wind quiet. Lewis sowed his clover seed.
Mar 25 – Finished putting 60 tons lime on field south of house that is to be put in permanent pasture land.
Mar 26 – Put 40 tons of lime at Paul's. Altogether have put on $188.70 worth of lime here and at Pauls. In compliance with the Conservation project thru the CCC work.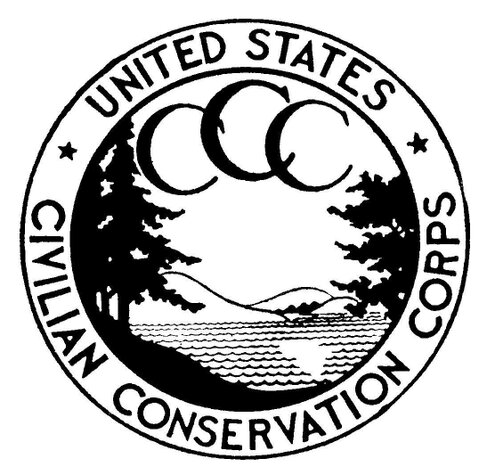 Mar 29 – Sowed oats today. Were ready to sow yesterday but it snowed & rained.
April 1941
April 7 – Lewis got us an electric kitchen clock. Our clocks stop so often.
April 8 – Finished sowing clover seed on oats for pasture. Had been raining since sowed oats.
Apr 11 – Lewis finished sowing his oats and sowed his clover seed and also got his lie spread today.
April 12 – Roland & Ruth home for Easter. Lewis plowed the garden. Roland & Ruth planted the early vegetables. Helped with the stock and did lots of things for us. I am having some extra heart trouble and can't do much.
April 13 – Easter Sunday warm and fine. First nice days like spring were a few this week. Things are beginning to grow. Wish I could do more. Roland went back today. Mildred was with her folks in Lafayette. Ruth will leave Tuesday. So glad to have them here again.
April 17 – Lewis finished plowing the clover sod for corn.
April 25 – Lewis finished all the plowing. The 10 acre field east of house was so terribly rough and jolted (?) so he lost his billfold with his auto license – reg. card & $3.00. Had been to town for repairs & in such a hurry didn't come to the house. It fit in pocket so tight was hard to get out, but field was so rough almost lossed (Lost?) teeth.
April 29 – Sheared sheep today. Old bucks wool weighed 21 lbs. Wool is 40c now. Lewis thinks he will pool it again.
May 1941
May 3 & 5- planted the clover field in corn (south on this side of the road) – 20 A
May 14 – Planted the field east of house in corn. Had been rainy and held up the work. 10 a. Finished in rain soaking wet.
May 16 – Lewis finished planting his corn today.
May 22 – Dipped sheep today @ 6c - $2.52 I paid.
June 1941
June 2 – Ruth home and how glad we are to have her. She had a successful year & earned $100 by working in Prof. Conkling's office. This goes on C. expense.
June 5 – Claud Hershberger commenced to stucco the brick house.. Wind & rain beat in so much had to have something done. House is 97 years old.
June 11 – Lewis got $6.75 for and ½ days work on the wheat quota committee last week. Nice his ability is being recognized by the business men. Monday night Ruth gave a talk before the District Young Peoples meeting of all churches held in our church. Today gave a talk before the Aid Soc. Both were complimented highly. Makes us feel so thankful that we have such intelligent children. The others are the same in their work.
June 21 – Roys came. He went back family staying until 4th of July. Boys have grown so much. So nice to have them all home. Hadn't seen them for two years.
June 28 – Roland came down to see Marie's. He helped in Lewis' wheat setting a ½ day – drove binder. Went back 29th. Glad he came too.
July 1941
July 2 – Finished cutting wheat today.
July 7 – Finished cutting oats today.
July 16 – Threshed ours & Lewis' wheat today. Ours made 29 + bu to acre – 525 bu (price 92) Lewis 27 to bu. Total 134 bu. Sold to Gov. under loan – brought over $1.00 per bu
July 22 – Threshed Paul's oats. Our part 485 bu ?
July 28 – Finished threshing oats. Ours 756 bu 40+ bu to a. Lewis' 28 a bu (5 acres) 267 ½ bu of ours put in little house.
July 29 – Roland came for a vacation. Mildred coming later. So glad they can come Thurs. Lewis, Ruth, Roland & Mildred going to Shafer Lake. (Photo credit: HipPostcard)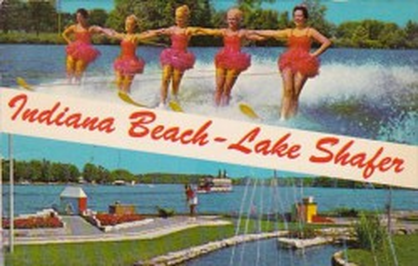 August 1941
Aug 9 – Roland left this evening always sorry to see him go. Wish we all lived closer. Lewis contracted for John Deere tractor, cultivator and 1 row corn picker. Traded in our old tractor and cult. $143.75 cash down bal. in three payments of $368.75 each over period of two years. Hate being in debt. Seems necessary. Hope it is all right ?
Aug 15 – Lewis Deardorff finished painting windows, doors and porch wood work on brick house. Claud Harshbarger did the stucco work. House need repair. It is about 97 years old and the mortar was falling out between the bricks. Pauls have painted inside woodwork and papered two rooms. Upstairs needs paper yet and porch floor needs fixing. Have to do that later. Am so glad it is done. Surely does improve the looks of the place. And Paul & Blanche appreciate nice things as much as anyone. I wish I could do more.
Aug 22 – John's just left after a little visit. Came the 18th. So very glad to see them. Johnny has grown so much and is a smart boy. Talks so wise for his years. John helped Ruth with milking and Lewis discing & sowing 6 acres alfalfa & timothy in the field we limed this spring for pasture. Lewis had soil tested as clover didn't come well. Report says need fertilizer, heavy application 0-12-12. Disced 6 acres and sowed yesterday. Will put bal. of field in wheat & rye this fall.
Aug 27 – Lewis sold his first hogs today at 11.55 16 shoats ave 121 ½ lbs. Fine work.
September 1941
Sept 6 – Ruth went back to Manchester to school today. How we do miss her, but glad too that she can go. New roommate this year Esther Borders of Forest, Ind (near Kokomo). Appointed Y Pal of Rebecca Marshal, Ohio. Helen Bollinger works in Prof. Conkling's office with Ruth. Virginia Miller started to college also. Later – Betty Jay took Helen B's place in office.
Sept 23 – Finished combining big English clover seed by Oakel Rogers. Charged 2.00 per acre. Cost 3.70 to have what we kept recleaned. Traded some for other seed we needed. 19 acres made 31 bu after pasturing hogs on it all spring & summer. Fine!
October 1941
Oct 7 – Lewis bought a 1940 model 2nd hand Chev. Pickup truck $425. Looks very nice, seems to be in good shape, 2 new tires. Little old truck left on its last legs. Top wore out & blew off. Lights gone, batteries bad and altogether not worth spending what it would take to fix it up. It has done a lot of work and I don't see how we could have done without it.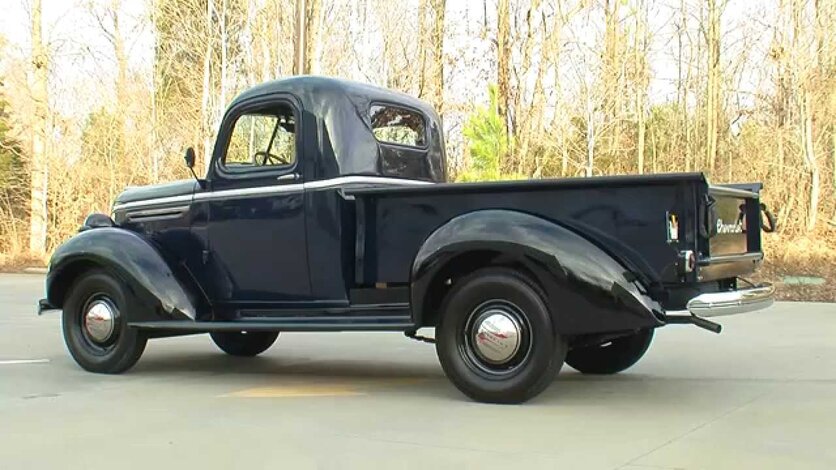 Oct 13 – Finished all the wheat today. Bad weather halted the sowing several times.
Oct 17 – Commenced husking corn today with a 1 row corn picker. Husked 4 loads in less than ½ day. Lewis says it does good clean husking.
Oct 24 – Finished husking our corn today with corn picker. First time we ever got done in Oct. Have from the crop here between 1400 and 1500 bu. Lewis corn and Paul's yet to do. Haven't husked steadily, rain & other work hindered some.
Oct 30- The tractor caught fire this morning early as Lewis was filling it. Some gasoline dropped on the fine husks & silk that had come off the corn picker it was hitched to and a sort of spontaneous combustion resulted. Flamed up so quickly and burned so fast spoiled the batteries, ruined a tire, burned out some wires and damaged the gasoline tank, and I don't know what else. Paul & Mr. Martin saw the fire and came rushing, helped put it out. Lewis' coat sleeve caught fire, burned several blisters on his hand and singed his eyebrows. I've felt sick all day. Thankful we have insurance. Finished Lewis' corn husking yesterday was to begin Paul's today. I'm so thankful no one was hurt or burned worse. Lewis was right up in and over the tractor and it might have been a lot worse. There's always something to be thankful for.
November 1941
Nov 6 – Ollie Miller's wife was operated on today for cancer. It's just too bad; his last wife died with it and now this one has it. I do hope the operation proves successful.
Nov 11 – Finished picking Paul's corn today. Bad weather delayed work several days.
Nov 13 – Finished picking Geo. Kesslers corn today.
Nov 19 – Ruth came this evening for the Thanksgiving vacation. Is looking fine and we're so glad to have her home again. Roland's couldn't come this time because of rush of work on account of the war. We're all so disappointed and miss him so much. They have bought and just moved into a home of their own. Al the children have bought property now but Ruth – and she doesn't need any yet!
Nov 20- Thanksgiving Day – Marvin Denham's moved out of Lewis' house today owing him $25.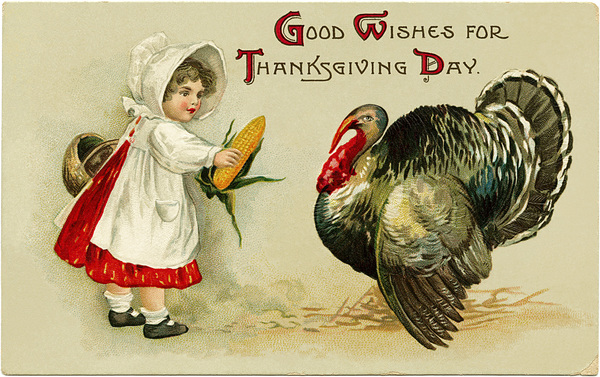 Nov 27 – Albert Harshbarger's second boy arrive – William Reed.
December 1941
Dec 3 – Paul Mahorney bought "Lady" young mare we had bought Mr. Boone a year or so ago. Her price $75. Her harness $5 also bought our other set of harness for 5.00 Paid $25 NOW. Bal. to be paid later.
Dec 8 – War was declared by Japan on US after a severe bombing surprise attack on Honolulu yesterday. US declared war on Japan at noon today.
Dec 30 – Mr. Eggers bought "Lizzie" our last horse $85.00
End of 1941 Lula Goshorn diary