Diary of Hiram A. Pratt, Waveland Barber (Standard Diary #31)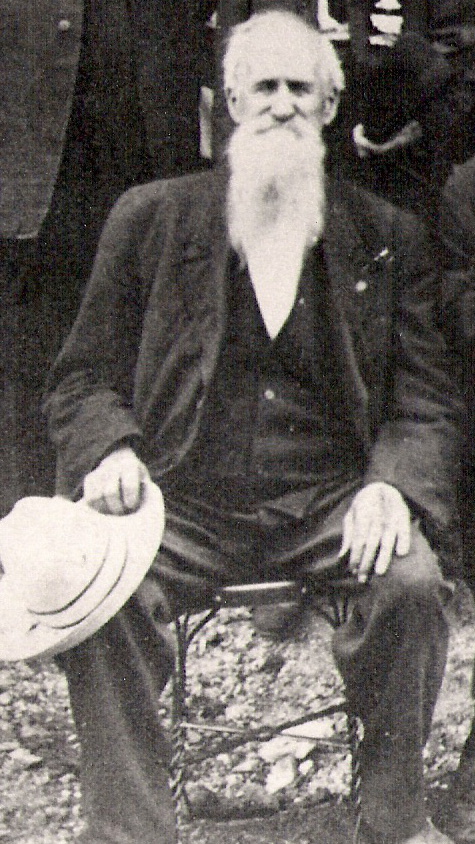 Note: These diaries were in the Waveland Public Library for decades but were disposed of by a librarian several decades ago. Luckily, another librarian's daughter (thanks sooo much Pam, at the death of her mother, Virginia Banta Sharpe found them in some belongings and gave them back for proper housing. A complete circle. I'm a librarian too and thought since they'd been lost to posterity for so many years that it would be a good thing to transcribe them and give them to the world. They are currently housed in proper temperature/storage at the Crawfordsville District Public Library - typed as they were written
Note 2 : Karen Bazzani Zach (transcriber) was raised in the big 'ol town (500 people) where HA Pratt lived 5 decades before I was born. I remember the building where his little shop was and wish it was still there. What an interesting little place. ALAS! Progress !
Note 3: Some information about Pratt -- he was born in Parke County, Indiana April 20, 1840 the oldest child of eight born to Erastus & Elizabeth Allen Pratt and died October 12, 1914 in his beloved Waveland, Indiana. He was twice married, first to the love of his life (he kept a life-sized poster of her in one of his cabinets at his barber shop, even long after his second marriage) Eliza Franklin Shaw (born Oct 23, 1841 died Oct 12, 1887), and #2 to his friend, Evaline "Eva" McMains. He was very active in the community where he and Eliza chose to live. He gave generously of his time and money to the Methodist Church in Waveland. Also, he worked diligently for his Odd Fellows, Rebekah & Knights of Phythias Lodges, was for a time on the town board, and read to those who could not read from the several newspapers he was agent for. Pratt volunteered and served for three years during the Civil War (Co. B, 36th Infantry), and spent time in the dreaded Andersonville prison. He and Eliza adopted a son, Willie Franklin Stump, age two (not sure ever officially or just had permission to take him from the Poor House in Crawfordsville) and he was an amazing young boy (high grades, worked in the church, quite musicially inclined, just an ideal child) until Eliza was taken to the hospital where she was operated on for six cervical tumors (one weighing six pounds) from which she died. Willie went wild after that and he and Hiram's second wife, Eva never got along. He ended-up in Reform School (for stealing a dollar twice from Eva among other small crimes), and later sent home to die due to consumption (what we know as tuberculosis) dying in Hiram's arms on April 12, in 1894. Hiram missed Willie and Eliza more than most I do believe as he wrote about them so often in these diaries. Just wish the rest of Pratt's diaries he wrote for over 50 years as a barber in Waveland still existed :( kbz
---
Tuesday Feb 1 -- Henry McIntosh rigged up his team and sled and took his wife and mother and my little woman over to uncle Dave's. I went over a foot before they were ready. Hauled 3 big loads of wood. N. Lewis rec'd 5 nos. of Harpers Weekly today. Last weeks Advocate came today. The roads are getting mudy and break through in places.
Wednesday Feb 2-- $4.40 I made today. Some how or rather I had a good run of work. Done one poor job of colloring a mustache for Columbus Moore. Bought 1 sack flour 1.50 2# soda .25. Pd Mr. Milligan 4.00 for 2 months rent for Dec and Jan. 1 at hair oil 75. Eliza has concluded to take 1/2 dozen bottles of Dr. Wm. Halls Balsom for the lungs. She done her ironing if cloths (sic) this forenoon. Offered to take $500 for my place here.
Thursday Feb 3 -- I went over to uncles this morning and got the team and halled 3 loads of wood the roads were rough the first load afterwards were sloppy on the account of thawing. There was an old darkie from Crawfordsville tired to preach in the Campbellite house last night. He was a bogus man, hypocrit and rascal.
Friday Feb 4 -- Halled 3 more loads of wood from uncle Daves today. Eliza went over with me as I went after the second load. Frank and Polly Shally were there, came there yesterday evening. Will return home this evening. Sent for the Blade for Fount Johnson he is the second Democrat, no the 3rd I have ordered the Blade for. Eliza complains of her breast hurting.
Saturday Feb 5 -- $5.00 is all I made today The weather for a few days has been very pretty. All the snow in places where the sun can shine fair upon has melted off. Eliza yet complains of a misery in her breast, and I am getting of the opinion she will soon be down with consumption [tuberculosis] and then will soon be out of her misery and at rest in heaven. She is prepared for death.
Sunday Feb 6 -- Richard Pratt stayed here last night. He and his brother Ause bought them a new suit of clothes last evening at Davis & Hanna for 44 dollars. We were at preaching this morning and at class this evening. John Crutchfield and wife were here for dinner. Allen Robinson was here too.
Monday Feb 7 -- Pd Jas McCormack 10 dollars on the account he holds agianst me. Went over to uncles, got his team and halled 3 load of wood. Town Board meet at 2 this p.m. I turned over $15.35 tax money collected and 9 dollars money fines for riding on side walk. Thawed most all day.
Tuesday, Feb 8 -- There is a protracted meeting going on at the ME Church commenced last night. Bro Hayes is all the preacher now engaged. Tomorrow one is expected from Rockville, Ind. John Crutchfield and old Father Hanna was here for dinner. Rec'd a letter from Bro Bill he has bought property in Blakesburg and going to fit it up for business when Spring opens. Ben is in Ottuma Iowa.
Wednesday Feb 9 -- $2.35 is all that I made today. Shoe mended Eliza .20. Eliza went to J R Farmers for dinner. Mr. Farmer came for me to go home with him for dinner. John Crutchfield was there too. The preacher came from Rockville but will return tomorrow. The services this morning were tolerable interesting. Bought Butter 6 1/2 # for .55 Halls Balsome one bottle for $1.00 Nice weather
Thursday Feb 10 -- I went over to uncles this a.m. got his team and halled 3 load of wood. Austin halled or drove the team for 2 loads and Rich the last one. Uncle Dave and John A. Reed and wife were here for dinner. The weather indicates a rainy spell. Last night two were up to the alter for prayer. The interest of the meeting is on the increase.
Friday Feb 11 - There was no morning meeting. Bro. Hayes went home last night in order to get an early start to Ladoga. He wants to get the help of old father Bradbery who used to ride the circuit here. I helped the boys hall a load of hay to Mr. Hendrixon the shoe maker here in town. Ause Pratt halled 3 load for me today while I split wood. I have about four more loads to hall then I'm done. A few drops of rain fell this p.m. We went to meeting tonight.
Saturday Feb 12 -- $4.45 is all I made today. The rain did not come as I expected. The weather is clear and cold and no appearance of any rain. Three persons have united with the church one of them was George Moore. I have got me a good pile of wood when the mudy season comes I shall have no need to lament. Eliza has been real poorly today.
Sunday Feb 13 - We did not go to meeting today, owing to the condition of my little woman's health. Uncle David stayed here last night, this morning he went over to see Charlie Marshal. Afterwards I went over to see him, he looks some better than he did when his sister died. We shall go to meeting tonight.
Monday Feb 14 -- I went up town this morning and got Eliza one pair shoes cost $2.75. One pt whiskey .60 one box of McLanes Liver pills .25 Old Mr. Milligan has put up a notice forbidding the corporation of Waveland or any person getting sand or gravel off of his land this he does because the board didn't remit his fine of $3. We had a real good meeting this morning. Will go again tonight. Shugar .50.
Tuesday Feb 15 -- We attended the morning meeting, had a great time reforming More than a score were up for the prayers of the church. Just how many that have joined or professed the new birth I do not know. I have done no work today. Bought 1 1/2 # butter for .35 Eliza is some better today than last night. I am well. Bro. Hayes & Bradbery will stay here tonight.
Wednesday Feb 16 -- $1.55 is what I made today was at the morning meeting a part of the time. The series of meetings closed with this morning services. John Grimes it appears was powerfully converted on last Tuesday morning 15th inst. Bought 1 pt hair oil .75; 1/2 pt bay rum $.35. For 1 weeks past we have had beautiful weather.
Tuesday Feb 17 - Rained last night and a part of this morning when the when the wind changed coming from the west it commenced to snow and snowed hard untill night the bigest snow for the season. Rec'd the Advocate and Toledo Blade and a letter for Charles F. Vent. Book pub Cincinnati, Ohio. He wants me to sell books for him. Eliza done her washing yet she was not really able to have done so.
Friday Feb 18 -- The snow that fell yesterday melted off the roofs of houses late this evening it commenced to freeze appearances are that we will have a cold night. Eliza rec'd an martation (I assume this is invitation but looks nothing like invitation - anyone know if there is such a critter as martation?) to attend the female prayer meeting to be at W F Rhoads of the Presbyterians. I started out to Mr. Eliazer Fullenwider's to show the old man the order was countermanded -- I returned.
Saturday Feb 19 -- $6.85 is all I made today. I gave .50 to old Father Bradbery he is helping Bro Hays in a protracted meeting now in progress. Last night was pretty cold. Thawed some today. Late this evening it snowed rapidly and tonight as I came home it was getting cold fast. Eliza thought her pres sisters did not engage in the work with much zeal. .60 I spent for shaving cream. Butter 2#.50
Sunday Feb 20 -- I think that last night was the coldest we have this year or this winter. Thawed a little during the middle of the day. Ause Pratt & John Crutchfield came by and I went to meeting with them. Bro. Wm. Hickman preached from "Walk by faith and not by sight," Ause was here for dinner. Eliza went with us to class meeting at 2 p.m. We are now having the coldest weather of any time this season.
Monday Feb 21 -- I have remained at home all day. We were talking some of going over to uncles tonight but owing to the coldness of the weather concluded the best plan was to stay at home. The meeting at Russellville is growing in interest .. the 15th amendment to the US constitution has been ratified by 28 states and there are 3 more that will ratify soon. It is now become a law.
Tuesday Feb 22 -- The weather has moderated a little the ground got a little mudy in places where the sun shone warm. We will stay at uncles tonight. Eliza came over before night & I at sundown. I done some work in my shop will repeat it tomorrow. Bought 1 pt hair oil .75. 1 spool thread .10 5 yds cotton 1.00 Rec'd a letter from Bro. Ben he reports all the folks well.
Wednesday Feb 23 -- $3.65 is all I made today. I didn't get at work until late it was almost 9 when I started from uncles. Eliza came home at one and a half o'clock. She attended female prayer meeting at Sister Sharps at 2 1/2 p.m. Rec'd a letter from Eliza's sister Matt Dowell. She was well. Bro. Ben says they will go in to their new store room about the middle of May next. Weather getting warm.
Thursday Feb 24 -- I went over to uncles this morning, got his wagon and team and halled two big loads of wood. Now I think I have enough to last me over the spring mud and may be enough to last all next summer. Hope I have. Mrs. Mattie & Suttie Goss were here visiting. The roads are getting very sloppy. Uncle has almost given up his trip to Kansas on the account of Aunt Susan.
Friday Feb 25 -- Bought 2 1/2 can fresh oysters .75 cents. Austin Pratt went to Rockville with a load of wheat. He will sell it and buy a couple of trunks for himself and Richard. I have cut wood to do over Sunday is about all worth mention of. Eliza still keeps able to go about and keep up her work. Presbyterians are having a protracted meeting.
Saturday Feb 26 -- $3.00 is all I made in the shop today. Before noon we had some sunshine but afternoon it rained and at night was awful dark. David Moore was made a member of the Odd Fellow Lodge tonight. The amount of money I rec'd today is the least of any Saturday since I have been in the town. The Camalites (sic - Campbellites) are going to have a big meeting. Eliza's health continues about the same.
Sunday Feb 27 -- We have stayed at home all day. Reading most of the time. This day has been one of the blustery ones, snowing and blowing the live long day. Yesterday morning before day I wrote a letter to my bro. Bill and today I wrote one to my friend B F Abegg. Jim Yount has been fined for leading a horse on the sidewalk, has not paid it yet.
Monday Feb 28 -- Bought 2 bars of soap .25. Pd C. F. Moore for Night scenes in the Bible $3.75. Pd for the Life of St. Paul $4.50. Bought 3# crackers .25 Made $2 in the shop. Snowed most all day. Uncle Daves whole family were here for supper tonight. All but the two boys will stay with us all ngiht. This is the first time all of them have been here at a time.
---