GOSHORN 1938 Diary
"A little background from Judy Goshorn, Lula & Ezra's granddaughter"
My grandfather, Ezra Goshorn, kept a journal, which I have somewhere. He died in April 1930 and that is when these start. Lula wrote for her church magazine and the county paper, but apprently had not been keeping a journal. The first entry is a few days after Ezra's funeral, when the older (Marie, John and Roland) children were going back to their lives. Only two children were left at home, my dad, Lewis, age 15, and Ruth, age 9. The running of the farm fell to my dad and Lula. I am amazed at the work a 15-year-old boy did, while attending school and doing well there.
Many of the snapshots I have are early 30s and make good illustrations for this journal :) ENJOY! - JWG
Note: Their church was the Brethren Church on 750 South - Ezra had both the pastors :)
1931 -- 1932 -- 1933 -- 1934 -- 1935 -- 1936 -- 1937 -- 1938 -- 1939 -- 1940 -- 1941 -- 1942 -- 1943 -- 1944
January 1938
No date – Roland went back the first day of January. His little white Spitz, "Fuzzy" has had distemper but was better and he brought it along. A pretty little friendly dog, but it got worse, so bad the Dr. didn't think it could recover so Roland and I put it to sleep forever. I was so sorry about it. It is buried in the garden along with pet cats and guinea pigs of other days.
Jan 5-6-7-8 – N. Blaydes used our team to husk corn for Geo. Kessler. Little black cow, Betty, had calf and also touch of milk liver with paralysis of hind quarters. Dr. said due to pressure on certain nerves before calf was born. She did not get up until Jan. 14. Then Ruth milked her for first time since calving and got almost 2 gallons of milk, but it wasn't good of course. In the evening she had practically none. She may come to it tho. She is still quite weak and wobbly behind.
Jan 15 – Betty gave about a gallon with today. In Feb was giving 3 gallons a day. Stadler & Smith finished estate barn today with exception of concrete floors in corn crib and grainary. Will have to wait for warmer weather to make them. Think they have done a good job. Total Cost $743.01 – labor $220. Lumber & Roof $416.83 – Hardware $53.93. Lewis has complete itemized account. Cementing $52.25.
February 1938
Feb 1 – Insured estate barn for $800 – fire & wind. Cost $4.80 per yr. Farmer's Mutual by Homer Kessler
Feb 9 – Got a second hand electric milk separator installed $63 -5% off for cash. 30 days trial.
Feb 23 – Geo. Kessler settled in full by ck and clover seed, rent for 1938, estate farm. Lewis bought a bench electric saw today.
Feb. 24 --- Lewis sowed "little Red" clover seed in field east of the house -there was a thin covering of snow on the ground which melted before he had finished.
March 1938
Mar 2 – Lewis got Viking Hammer Mill, electric $48.60 I have paid the 60c will buy the mill when I can spare the money.
Mar 4 – Lewis finished sowing clover seed for this year. Ground was frozen early and is some yet but before he was done it was sleeting. He came in wet through but all the seeding done. Good boy.
Mar 5 – Bought Ruth a modest "formal" dress for the Jr-Sr- reception and operetta. The glee club girls must wear "formals" at the Operetta Mar 11. She looks tall in a long dress. This is turquoise blue with raspberry velvet girdle. 75 tiny buttons all down the front, V-Neck & puff sleeves. Very pretty – taffeta silk – becoming to her.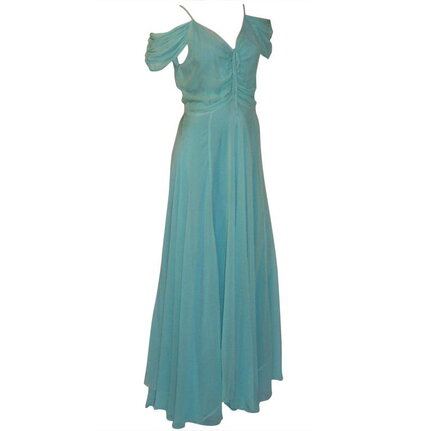 Mar 14 Monday – Born to Lucille (Mahorney) Moore and Carl – a daughter, Joyce Marie 7 ½ lbs.
Mar 16 – Signed up by Mr. Fortney of C'ville Electric light & Power Co to put line in at Paul M's he helping pay if line comes through. Later – decided were not able & canceled the application.
Mar 19 – Set 1 – "pattin" Pear tree in chicken yard 3 Plums in garden – green gage first in row. Sapa – second Toka – third. 1 Red barked, logwood in north east corner of yard. Also have 100 Senator Dunlap Strawberry plants to set as soon as is dry enough. Bought of Interstate Nurseries, Hamburg, Iowa. They sent 2 Boysenberry plants ( a new berry cross between blackberry, raspberry & loganberry.
Mar 22 – Sowed oats today and lack about 3 hrs work having them disced both ways in 20 acre field. Good days work. Would have taken about a week with horse power.
Mar 24 – Geo & Bertha Boone have a new boy today. Their 2nd child & son – Wm. Edward.
April 1938
April 5- Lewis plowed for corn today, first time ground has been at all dry enough this year. Geo. Boone hauled truck load of cinders from school for Paul Mahorney's drive way & gate. Paid in this way for wheat drill last fall ($2.50) Mr. Murrel hauled truck load of cinders last year for $1.50. Boones are always high priced.
April 9 – Ruth went to Brazil with school band to play in district contest.
April 10 – This mo. Bad so far. Ice & Snow. Lots of cold rain & wind. March unusually mild. Today is a nice sunny day.
April 13 – Planted potatoes today. Used fertilizer.
April 17 – Easter. Marie & family home. All fine.
April 19 – Finished plowing for corn today have about 40 acres plowed in 60 acres or less time as ditches & gulleys made some trouble.
April 26 – Hot today. 80. John Snowden, Roachdale, sheared the sheep – 20 head – at 20 c head – 4.00 Said they were very good sheep and all good fleeces.
April 27 – Sold wool to Henry Ragstle. 158 lbs 19 ½ c $30.81.
Apri 30 – Roland had tonsils removed at Wyandotte, Mich.
May 1937
May 1 – Lewis & Ruth went to No. Manchester today to YP Conference. Others in the party were: Bonnie & Frances & Virginia Miller. Madonna Everhart. Russell Baker – Leslie Lee.
May 4 – Commenced planting corn today. Paul M. is planting now also. Very hot 80 degrees and dry. Had so much rain in March and first of April.
May 6 – Finished planting corn about 35 acres.
May 10 – Plowed the potatoes. They are most all up. Had no rain on them since planted except a couple light sprinkles. Finished planting the garden, but did not set tomatoes or sweet potatoes yet.
May 11 – Had a shower this morning. Will help things a lot. Quite cool now.
May 21 – Has rained every day all week – very hard rain last night. Lewis put in a 32 " wire fence between barn lot and woods pasture at other place. The old fence was all patches and the stock had broken most of it down. The new fence looks fine. Lewis surely does nice work.
May 25 – Lewis worked all day at the church. Helping white wash and scrub the cellar.
May 30 – Lewis helped all day at church wiring for electricity. Lewis Deardorff doing the carpenter work. Marie and family moving to Washington DC where Roy will be Director of tax (?) research in US treasury. He deserves all honor. He has worked hard and still does. May they like the new house and everything.
May 31 – Lewis helped all day wiring the church for electric lights.
June 1938
June 1 – Lewis worked at church all day.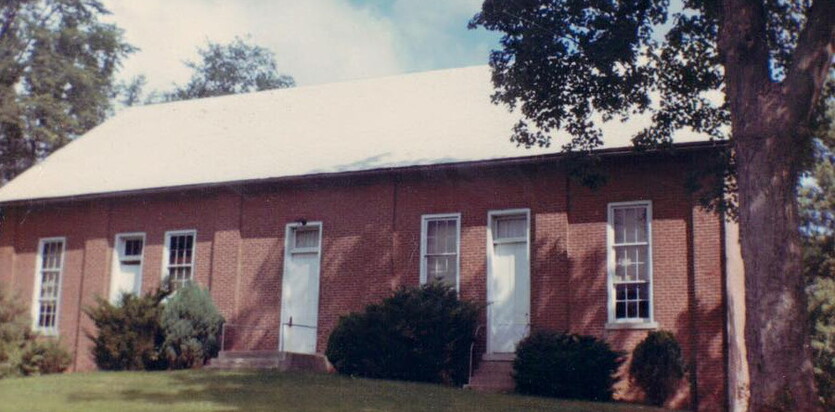 June 2 – Lewis worked at church too wet all week to do anything in ground. It is estimated only about half the corn has been planted. Extremes of dry & wet weather.
June 3- Lewis worked at church about ½ day. Jack Henkel is papering it.
June 7 – Lewis finished his work at ch. this morning. Plowed almost 20 acres of corn yesterday. It rained last night.
June 10 – Finished planting soy beans today. Were just ready a month ago and it commenced to rain and kept the ground too wet to work until this week. Lewis plowed the corn then and planted beans afterward.
June 11 – Settled for brick house roofing and labor of putting it on. Total cost $88.03.
June 12 – Born to Rev. & Mrs. Lewis Deardorff – "Donald Lewis" – 5 ¾ lbs. Sunday 7 p.m.
June 13 – Tested all the cows for abortion. Report later. Yellow cow had aborted at 5 mo.
June 18 – Had all the cows tested for abortion last Mon. Just got report. All clear and I'm so thankful. Yellow cow had lost calf last week at 5 months.
June 22 – Paul Ronk finished painting estate barn. His bill $13.65 – 35c per hour – Amos Boone helped him $6.30 his bill.
June 24 – Commenced to cut wheat. Rained.
June 25 – p.m. cut some more. Rained again before we got done.
June 28 – Finished cutting wheat. Mel Laughlin. WA Boone. Paul M – Harley R worked parts of day – June 24, 25, 27, 28 shocking. Total 13 ½ hrs 25 c hour $3.40 each. Harley wants help in oats did not settle with him. Paul wants his to go on rent did not settle with him. Laughlin & Boone paid.
July 1938
July 14 – Commenced cutting oats this p.m
July 15 – Finished oats this am. And put up 4 loads clover hay this p.m.
July 21 – Commenced threshing wheat in this ring this morning. Will Nichols' outfit.
July 22 – Bought 59 ½ bu beardless wheat. A mixture of Michigan Amber and Fultz Mediterranean of Ben Buser.
July 23 – Threshed wheat from the south east corner field at the other place. Ave. 22 1/3 bu (about 434 ½ bu) got 63 per bu at Ladoga.
July 25 – threshed about 10 acres of wheat east of the barn this morning. Just lacked 2 bu of making an average of 30 bu to acre – best in the ring. Total bu wheat 719. Threshed oats this p.m. 506 bu. Did not sell oats. What brought 452.87. Lonard Himes hauled water. Charged 15 c for each 100 bu wheat. 10c for each 100 bu oats.
July 27 – Finished oats threshing in this ring. Paul had 126 bu. Oats we got ½ on grain rent.
July 29 – Mark Himes paid $1.00 on straw stack bought of us $15.00
August 1938
Aug 4 – Roland home this week, took us to Shafer Lake about 70 miles north. Took us riding in outboard motor boat. All got sunburned but it was fine. All went swimming but myself. Also visited the Soldiers Home and Battle Ground near Lafayette. Had a fine trip. Thanks to Roland.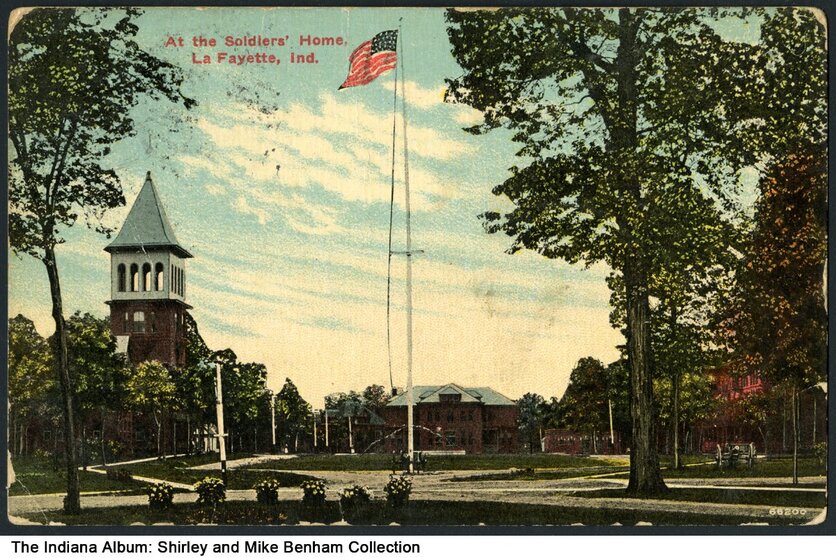 Aug 11 – Bozo was killed by an automobile this evening. There's a "fair & carnival" in Ladoga and many cars passing. He ran out at a car going by when one from the opposite direction came by and killed him instantly. Roland saw it all. Its just too bad it had to happen when he was home. When he ws here before his other little dog died. It had the distemper. Bozo was a smart dog and liked Roland so much. Always barked so happily whenever Roland came home and followed him everywhere. I'm so sorry about it, especially on Rolands account. We surely will miss Bozo too.
Aug 29 – Paul Mahorney fell over the washing machine engine and injured his knee badly. Cut a ligament, required 6 stitches to fix the place. He will be lad up for some time. He had started to gravel the driveway to the house for some of his rent.
September 1938
Sept 2- Lewis has bought a "pickup truck" made of a Model A roadster and the bed of an old Plymouth
truck. He wants something to haul posts, tools, fencing and such around over the farm.
Sept 5 – Sold 1 buck lamb to Harold Walters $10.
Sept 6 – Sold 1 buck lamb to Marion Martz - $10. Lewis had advertised them in C'ville Journal-Review on Saturday. We swapped one of our Buck lambs to Clayton for one of his for breeding.
Sept 10 – Had all sheep & lambs dosed for stomach worms. One old sheep died & Dr. examined her. She was full of stomach worms. $6.90 for treating 33 head ewes & lambs and posting the dead sheep.
Sept 21 – sold 10 lambs. 1 of them was sickly. Brought $37.56. Four were top price bal. too thin for best. Our lambs this year are worst we've ever had. Came last got wormy.
Sept. 24- Paul finished sowing wheat today.
Sept 27 – Paul M. made bean hay on shares. Finished today with 10 loads apiece. Good clean hay. Have about 5 acres left for bean seed to be combined. Lewis commenced to sow wheat this evening.
Sept 28 – Lewis finished sowing wheat this evening, sowed 20 acres in little over a day.
October 1938
Oct 12 – Lewis was building wire fence and digging an end post hole when he ran a rusty wire almost through his hand. The ground is so hard and he was using a lot of force to get the digger in and this wire was sticking out from an old post. Dr. put a drainage wick in and we hope it will be all right.
Oct 14 – Dr. dressed Lewis' hand and it seems to be doing all right but has some puss (?) in the wound. We soak it, bandage and all in hot Epsom salts water. Victor Taylor (wife Elsie Mae – baby Ina Lou) moved into little house this evening. Jesse White left Sunday for a farm east of town where he can tend stock and get milk and chickens to use. Taylor is to pay $3.00 per month work or cash during winter time. Lester Graham commenced husking corn today. Husked 2 loads.
Oct 15 – Graham husked 2 loads corn
Oct 17 – Graham husked 2 loads corn
Oct 18 – Younger Graham boy husked 1 load corn
Oct 20 – Graham husked 2 loads corn
Oct 21 – Graham reported 330 bu corn husked made first payment $6.50 5c per bu..
Oct 22 – Lewis got bandage off his hand today. I'm so glad it has done so well and only hope he hasn't turned it out too soon.
Oct 23 – Paul Mitchells of Clay City spent the day last Sunday evening Lillis Kitch Oberholtzers husband and daughter & daughter Carolyn, here also of Clay City. Ordered 2 hybrid seed corn of him.
Oct 24 – Lester Graham husked 2 loads corn – Paul Mahorney brought his first load over about 45 bu.
Oct 25 – Graham husked 2 loads of corn
Oct 26 – same
Oct 26 – Paul M. brought 1 load corn
Oct 28 – same
Oct 29 – Byron Webster combined 5 acres soy beans. Made 22 bu to acre. Charge for combining & furnishing truck to Paul beans 2.50 per acres. Mel Laughlin commenced to gather corn from the field we rented of the estate today.
Oct 31 – Paul brought load of corn
November 1938
Nov 1 – Paul brought load of corn. Lester Graham finished husking in the field south of the house- 630 bu.
Nov 3 – Paul brought l load corn
Nov 8 – Our first real cold day. Snowed a little
Nov 9 – Down to 27 this morning but warmed up some – Paul brought a load of corn.
Nov 11 – Paul Mahorney brought 1 load corn.
Nov 12- Bought of Mrs. H. Hiatt, Darlington – reg. brindle boston bull dog – 7 weeks old. "Patricia" Ruth's name for it. Snootz – Lewis' name for it. I can it Snootzie – very nice little dog. (photo: Rover.com)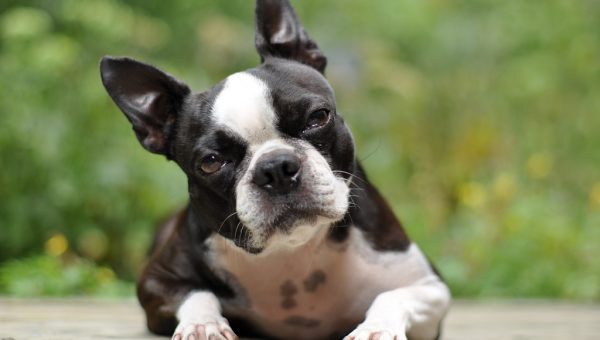 Nov 16 – Pal M. brought 1 load corn.
Nov 17 – Paul M. brought 1 load corn. Mel Laughlin finished gathering corn on far place 590 bu Hybrid corn about 15 acres.
Nov 20 – Uncle Martin & Aunt Mae G. here from Jasonville.
Nov 21 – Paul brought load of corn.
Nov 22 – Paul brought load of corn.
Nov 2 3- First big snow 6" on level.
Nov 30 – Paul brought load of corn. Snow about gone. Has been down to 6 above zero.
December 1938
Dec 1 – Paul brought load of corn. Paul Shackelford & Perry Himes' wife both died yesterday.
Dec 5 – Paul brought a load of corn.
Dec 6 – same . About 700 bu our part.
Dec 6 – Born to Mark & Martha Himes, a girl, "Mary Martha."
Dec 24 – Roland home for Christmas. Nice day. We were well remembered. The children are all so good. There are so many things to be thankful for.
End of 1938 Lula Goshorn diary