Lula Goshorn's Journal - Ladoga, (1930-1944)
"A little background from Judy Goshorn"
My grandfather, Ezra Goshorn, kept a journal, which I have somewhere. He died in April 1930 and that is when this one starts. Lula wrote for her church magazine and the county paper, but apprently had not been keeping a journal. The first entryh is a few days after Ezra's funeral, when the older (Marie, John and Roland) children were going back to their lives. Only two children were left at home, my dad, Lewis, age 15, and Ruth, age 9. The running of the farm fell to my dad and Lula.
I am amazed at the work a 15-year-old boy did, while attending school and doing well there. Many of the snapshots I have are early 30s and make good illustrations for this journal :) ENJOY! - JWG
Note:

Their church was the Brethren Church on 750 South - Ezra had both the pastors :)
1930 -- 1931 -- 1933 -- - 1935 -- 1936 -- 1937 -- 1938 -- 1939 -- 1940 -- 1941 -- 1942 -- 1943 -- 1944 Photo is taken much earlier but a neat part of the history of the Goshorn family (sent by Judy) --
JANUARY 1934
Jan 1 - Took Lewis to Indianapolis to train. No bus today that makes connection. I went along. It was a wonderful sight to see the beautiful lights of all kinds blazing like jewels. The first itme I ever saw a city after night. It's hard to have Lewis gone again for such a long while. I miss all the abosent ones. John Rettinger buried today.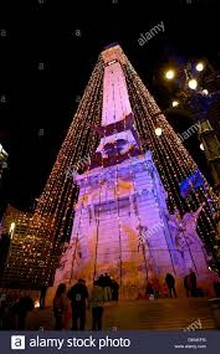 Jan 5 - Howard Cline's have a boy. Tomorrow is Papa's birthday would have been 68. Also Clayton's birthday & Lowell Ronks, 10 and Ernest Goshorn's girl.
Jan 8 - Kesslers paid bal. on rent for 1933. $765.00 total of $335.00
Jan 10 - Sam Himes put in new wire fence between his woods and ours on the east side of our woods. The end psot at the southeast corner is the line post. No corner stone could be found.
FEBRUARY 1934
Feb 17 - Dr. Lidikay's house burned.
Feb 21 - a daughter was born to Mary (Boyd) Adalaide, her second child.
Feb 23 -- Nellie Himes Kessler died very suddenly of heart disease this morning. Quite a shock to everyone.
Feb 26 - Extremely cold. 16 below zero, strong west wind and some snow on ground. Began to "blizzard" Saturday evening. Little pigs came and from 3 sows with 32 pigs we have 7 left. Discouraging as we only have two more sows to farrow. Under the corn-hog plan of the government we can only have 5 litters spring and 5 fall. I'm glad it isn't a burned down house, sickness in the family, etc. We can still be thankful. Taxes will be $50, higher this year the reduction only lasted one yr. but it helped.
Feb 28 -- My finger nail came off today and the black on the other one (it was black all over) is almost grown out. They are stiff and sore yet from my accident in Oct but can use them quite a lot now.
MARCH 1934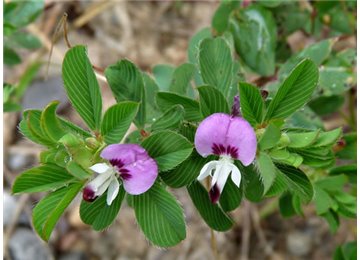 March 2 -- Bought 25 lb (1 bu) $2.00 Korean Lespedeza and 75 lbsw. 1/3 Alsike and 2/3 Timothy seed mixture 9c lb. $6.75 fror 20 a south of road at Pauls for permanent pasture. Will probably mix in a little clover seed (Big English) if I have it. Bought 1 bu. Lespedeza for ourselves to mix with some clover we have.
Photo:
thanks to Roundstone Native Scene Company
March 5 -- Walter J. Heisey returned Missionary from China preached his first sermon as pastor of the Ladoga Brethren Church.
March 6 - Sowed mixture of 15 # Big English Clover seed and 25 lbs K. Lespedeza on the 10 acres of wheat east of house. Weather been too bad to sow earlier.
March 9 - Paul sowed clover seed on wheat there.
March 13 - The first blackbirds blew in this morning and "blew" is right, have had such strong wind for a few days. Our coldest weather this winter has been the last of Feb and first half of March. Lots of farmers have lost their first litters of pigs.
March 14 - First 2 lambs came - Tannworth sow had 12 pigs. Cold wind 22 degrees above zero. Light snow on ground. Clouds. Roger's moved to town today.
March 16 - Friday -Chester & Jeanette Rogers have their first baby - a boy - Donald Vern.
March 18 - The baby died :( (buried Ladoga Cemetery). Note: Such a beautiful stone for a little fella'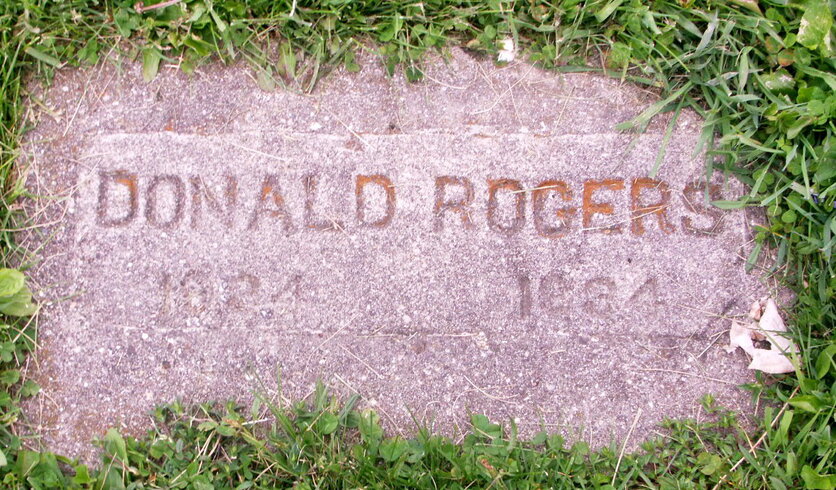 March 26 & 27 -- Sleet - more limbs broken from pine trees but the woods are beautiful with every twic ice covered. Very cold for so late in season.
Easter came April 1. This year Lewis and Roland home over the holiday. Lewis took the machine back with him so he can bring himself and belongings home in a couple of months. I did hate to see him go off alone but he made the trip all right. It was fine weather over Easter ecept a shower - colder again now.
April 4 - Sowed oats and clover seed on it today.
April 7 -- Roy's came yesterday in their new 2nd hand Plymouth car, and went back today. All looking fine and we were so glad to see them. Very fine day.
April 10 - Planted potatoes today.
April 11 - Byron Mahorney was buried today. 84 yrs old. Real cold. Rains and spits snow cold north wind.
Aprilo 23 - Geo. Kessler sowed cloverseed on the oats 300 on the estate today.
April 27 - Mark Himes told me today he did not know when he could pay for the wheat he got last fall. Times are so bad and he has no money.
April 30 -- Sheared sheep today. Paul Ronk's outfit - 15c head 17 sheep $2.55. Shop roofed by Mason Cummins. Labor 13.50. Roofing $65.35. Parching Paul's barn roof $2.00. Shingle roofing for crib shed at Paul's estimated 7 squares. Metal 8 squares. To be done in future (?) Estimate cost $53.00
May 1 - Harley's wedding day - 3d day of May Lois birthday - June 2 Mary Alice's Aug 16 - Joan's.
May 3 - Sold wool 178# @ 26 c. Riley King
May ? - Sold old buck & one old ewe. $4.25 per 100 lbs weighed 295 lbs. Sheep are best price of any farm product just now.
May 8 - Finished planting corn today. Awfully dry. Nothing growing much. Rainfall all this year several inches below normal. Just heard Albert Harshbarger's have a boy - Richard Benjamin born May 6 Sunday.
May 17 - Harley worked all day putting in tile on estate. Work 1/2 day yesterday mending fence.
May 20 -- Roland brought his friend, Mildred Helmond to see us a short time on the way to the Shades. Real nice looking, friendly girl.
June 1 -- Lewis home from college today. Mighty glad to have him here again. Awfully hot and dry. 106 in shade in C'ville 99 here. No good rain since we sowed oats. Think they can never make a crop as they are only a few inches high now.
June 10 - Sunday. Maggie Mahorney's mother died last evening of cancer. Just 15 days less than two years when grandma passed away on Sat. eve of the same disease. Roland & Lewis, Ruth & I went north of Mace a few miles to see a peat field burn. It has been on fire more than a month. Started with a brush fire and the ground caught and as its very dry it keeps burning. Very interesting sight but the ground is ruined 80 acres.
June 15 -- Ladoga Bank robbed 300 and some dollars at noon today. Dale Scott and Dorothy Powers in the bank alone.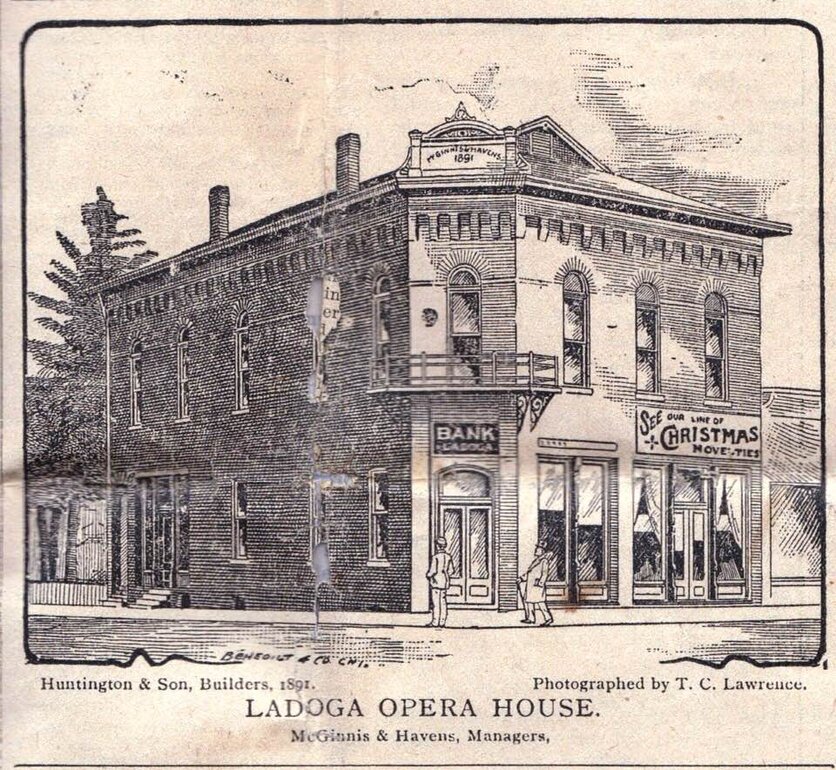 June 25 -- Cut wheat. Lewis & Harley cut and shocked 10 acres from 7 a.m. to 6 a.m. awfully hot today. ROland working at Purdue U this summer. Gts about 65 per mo.
June 26 -- Brought sheep home from pasture. Fence so bad couldn't keep them in. Spent a lot of time fixing it too.
June 27 - Canada thistles sprayed by Jams H. Keller. New Market. 30 c square rod. $1.25 here. on estate $5.75. Commenced making hay. Ruth drives the horse for the first time. Very hot, 104 in shade.
June 29 - Bought for estate 60 rods No 9 - 47 in fence (had 20 rd already) 55 posts. 1 brace post. 1 stretcher end post. 1 sp. barb wire - total $60.40. Albert Himes built the fence 72 rods @ 15c a road. Tore out the old fence etc for $14.00 all done (including pay for brace). Did not use quite all the posts. Set them 1 1/2 rods apart (north end of estate). Had our first good rain since in March. Lightening struck pine tree slightly and burne dout telephone wire. A good many trees were struck. Has been so dry have had scarcely no garden stuff. Got 6 loads of hay off 20 acres so short could hardly get it put up.
July 4 -- None of the childre hom this 4th. except Lewis and Ruth. Marie's boys are having mups. Threshed wheat today off the 10 acres east of house about 230 bu ave 23 bu to acre. Good wheat. On Pauls ave 13 bu. Pete Hubbles marchine threshed. Price 77 c per bu sold 74.6 to Burl Stoner who was loading a car at Ladoga. Whitesville paying 75c.
July 9 - Finished cutting oats. So short could not get them all. Have 96 shocks on the 20 acre field.
July 14 - Geo. Cook baled the straw on the east place. This year and last year's stacks got 184 bales @ 7c bale 12.88 half of which Paul M. gets.
July 20 - To Mr. Smith (by Kesslers) 23 bu 10 lbs of wheat @ 90c bu for 2 1/3 bu. clover seed. Big Eng. Alsike (?) & little red $9.00 bu.
July 21 - Bought yearling buck at Sales Pavilion Cville $3.00 cost 50c to truck home
July 23 - Finished thrshing in this ring. Only one job of oats threshed. George Frantz 381 bu.
July 24 - Finished putting our sheaf oats in barn. 96 shocks and thashers didn't want to pull down here for so little. Oats almost toal failure this year. Terribly hot 107 in shade - for 3 days. Runs steady around 100 for last two weeks. Enormous amounts of stock dying from heat. People can hardly work. GOt 4 loads hay off Paul's field this yr. Bought of Edgar Mangus for fence running north of barn along the little pasture on estate. 40 rd No 9.47 in @ 57c rod 40 line posts 35c 14.40,. 1 dirt set and post. 3.50 1 spool 80 rd. 4 point barb wire 3.25 - 2% discount for cash 43.08
July 25 - 109 today in the shade! All time record for heat in Indiana. A small cyclone tore off 5 panels metal roofing from the east side of the barn and twisted all the rest is it has to be renailed. Torn the shed from the SE corner of the barn where Paul lives. Torn the whole top off the barn on the farm north of us across the road and blew down a good many trees. Lewis & Ruth met Marie & children at Indianapolis this am. Roy and Glen coming Saturday. All leave Sunday.
Aug 4 -- Lucile Mahorney 20 and Carl Moore, 22 married at C'ville by Rev. Barney Antrobus, minister of the Baptist Church. Sold our last old buggy to Vera Stoner for $1.50.
Aug 10 - Sold 1 1/2 bus wheat for $1.50 first time we've got that for several years. Too bad we didn't hold it longer. Lewis said it would get higher but when it got to 90 I was afraid to wait longer so let most of what we had left go. O well, for the gift of "hind sight" before its too late!
Aug 11 - Cooler. Went to Lafayette to see Roland this p.m. Had a fine trip.
Aug 14 - Lewis has made a bookcase out of some walnut boards he found in the loft. Planed the paint off and made a real nice natural walnut finish. All the boys are sohandy aboutmaking and mending things.
Aug 20 - Lewis & Ruth put on 70 stays on estate fences.
Aug 27 - Got 2 end posts for estate along clover field fence west and south of wind mill. Geo. Kessler repairing it and the fence between oats & clover field.
Sept 6 -- Sold 7 lambs and one old ewe. She weight 220 lbs. Smallest lamb and the latest weight 55 lbs. Others averaged over 96 lbs. Top price $7.00. Old sheep $2.00 per 100 lbs.
Sept 23d Sunday. Roland ad Miss Helmond were here for supper. Nice looking girl.
Sept 24 - Sold windmill tower at barn where Paul lives to Kenneth Davidson for $5.00
Sept 25 - Commence to sow wheat today on 20 acres next to Sam Himes. Paul has planted pumpkins in the corn on that place for the factory so cannot sow wheat there.
Sept 30 - Roy's here over weekend. Attended Sam & Lina Stoner's Golden wedding celebration. John and Marian here for a short time on their way home from World's Fair. Brought me a spoon with Science building engraved o it. I want them to have it again and Ruth a handkerchief from Marshal Field's store. Very nice - both presents. So glad to see the folks. Roland was here. Wish Lewis could have been. Sam Stoner's are celebratng their gold wedding today. Wilford Harshbarger died last night of cancer.
OCTOBER 1934
Oct 5 -- Finished sowing wheat today. Everyone was delayed by rain. Having showers frequently now.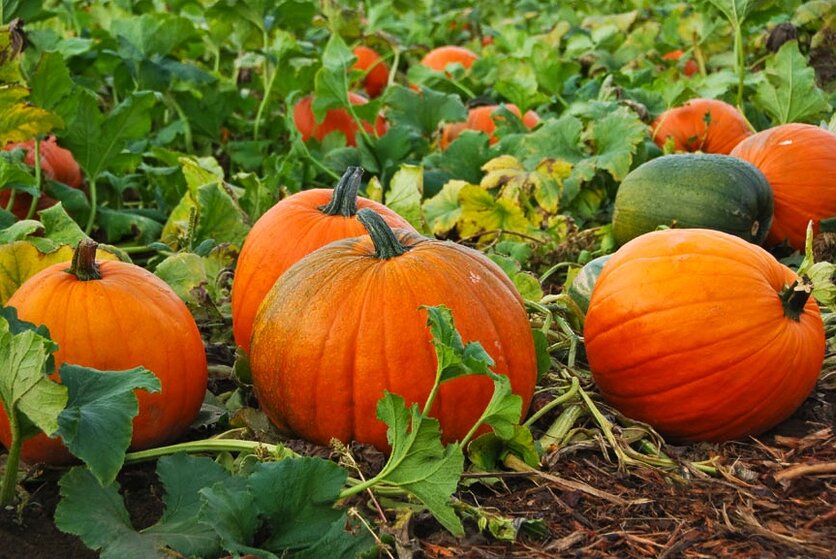 (Thanks to indiancountrytoday for pumpkin pic)
Oct 12 -- Took first load of pumpkins to factory.
Oct 13 -- Took second load of pumpkins to factory.
Oct 14 -- Had first frost - light one, did not damage apparently.
Oct 15 - Took two more load $4.00 per ton pumpkins to factory.
Oct 18 - Took 1 more load - paid Oct 18 $28.40. Planted them in the corner field west of road in the corn.
Oct 23 - Sold Blackie (Keed's calf) she had fallen last spring and hurt her leg and never fully recovered. A lump was growing on the joint and she remained lame.
Nov 1 - Mason Cummins rebuilt chimney at Harleys. Plastered big chimney here and also east chimney at Pauls (#>6- labor brick etc $2.34) - he said V crimp metal roofing is much better than corrugated as it holds better.
Nov 7 -- Webster's have hog cholera so we had to vaccinate our pigs for safety. 9 sucking pigs 29 shoats. CC Hartin Vet 9.25 Geo Boone helped 35c.
Nov 8 - Mary's father came here today enquiring for her. Had not heard form her for about 13 years. They had a nice visit together.
Nov 12 - Paul brought first load of corn.
Nov 14 - Paul brought 2nd load of corn. We finished husking today. Have about 500 bu at Harleys and crib at barn here lacks about a third or possibly a little less of being full. Have fed a good bit from the field
Nov 15 - Paul brought load corn.
Nov 19 - Paul brought load corn. A lot of people are losing hogs with cholera. A truck load of dead hogs passed this evening.
Nov 22 - Paul brought load of Corn
Nov 23 - Paul '""""""""""""""
Dec 5 -- Paul """""""""""""""""""
Dec 6 - Paul """""""""""""""""""
Dec 12-- Paul """""""""""""""""
Dec 13 -- """"""""""""""""" George Boone helped Harley saw wood all day
Dec 14 -- Paul """"""""""""" -- George Boone """""""""""""""" $1.00 per day - to be paid in wheat 95 c bu.
Dec 17 - Paul """""""""""" Last load of corn
Dec 18 - Joe Boone sawed wood all day - paid 3 bu. wheat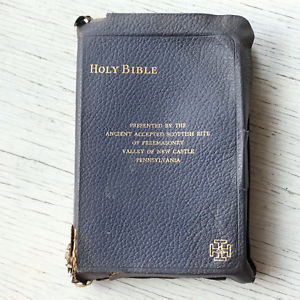 (Note not exactly sure what this means but here it is .... kbz
22 - history books in bible
5 - Poetry books in BIble
18 - Prophesy or sermons
21 -- Epistles or letters
26 Persons wrote the bible. Dr. farmers fishers, etc. from 3 continents and 3 different languges - Notes from sermon -- 66 books in all !!