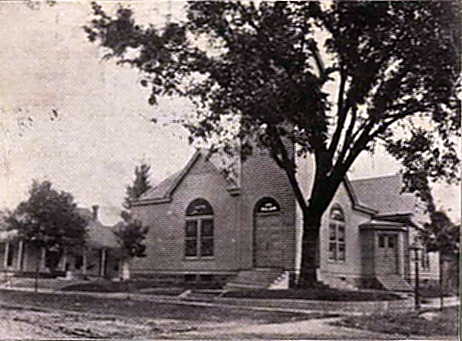 Wingate ME Church and parsonage
This picture is cropped off of a post card, I basically cut off the written message. Looking carefully through the leaves, A possible post mark can be seen which I think looks like 1937.
Thanks to the archives of Crawfordsville District Public Library
Below is another photo from CDPL, a few years later.