Above Photo Source: Taken on May 31, 2020 by Jim Zach
Wingate Christian Church
Elder Men of Church
Possibly during the 1920s'
Thanks to Andy Rice for the submission!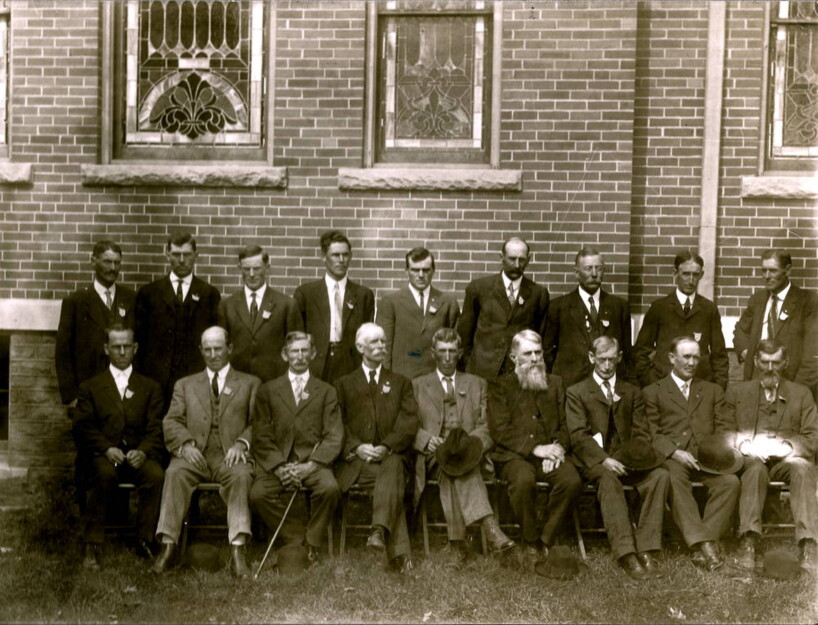 Names of men in above Photo, listed left to right.
See actual image of names below.
First Row: Rev. ~~ Martin, Thomas Holmes, Charles Sayers, James Thomas, Henry Stockdale, Garner Hormel, James Hibbs, Joseph Warren Crane, John Stockdale.
Second Row: Albert Haxton, Robert Bunnell, Clifford Coon, Walter Johnson, A. L. Ludlow, William Hatton, Joe Henry, Mills Bratton, William Hixson.