Crawfordsville Trinity United Methodist Church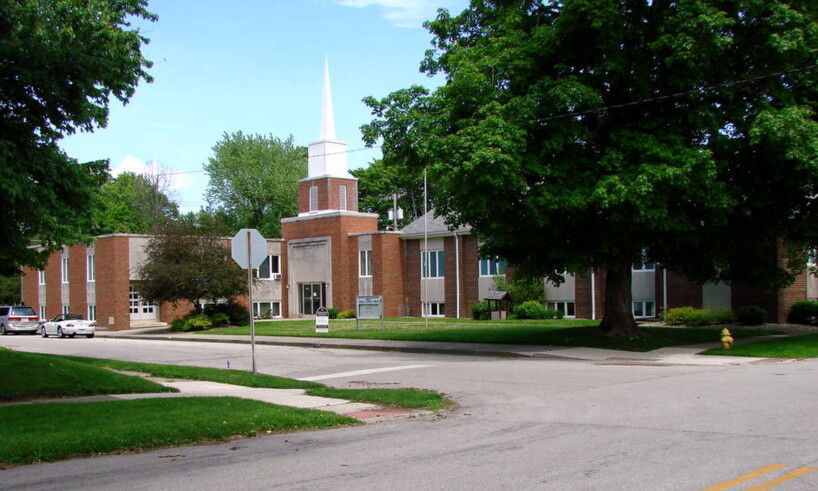 Photo Source:
Taken on May 24, 2020 by Jim Zach
---
-- After multiple meetings in 1894-95, the interest of those in the west part of Crawfordsville shined forth and the Trinity Church began. A plethora of money making projects paid for not only the $7500 original building but additions, renovations, and a new church built and dedicated in Febraury 1959. I loved the comment the historian wrote in the 1988 Family Histories in regards to the important of and history of the church: "The intellectual, moral and religious influences are all beyond human calculation."
Trinity Methodist Episcopal Church - quartet.
(Photos below)
for lack of a better time, about 1930 - anyone know - the men are: George Walters; Art Risher; Lester McClamroch and Wm. Roberts --
thanks soooooo much to Mary Jo M. for these three quartet pictures -they're so awesome!!!!!!!
Below we have a self playing slide show. By placing the cursor below the "Control Bar" you will see a description of the photo. There is an icon "[ ]" on the right side of the "Control Bar" that by clicking on it the slide show will enlarge to "Full Screen". You can then move forward or backward, at your own pace, by clicking on the right or left arrows. Then there are full screen controls in the upper right hand corner. Please enjoy!