Waveland Presbyterian Church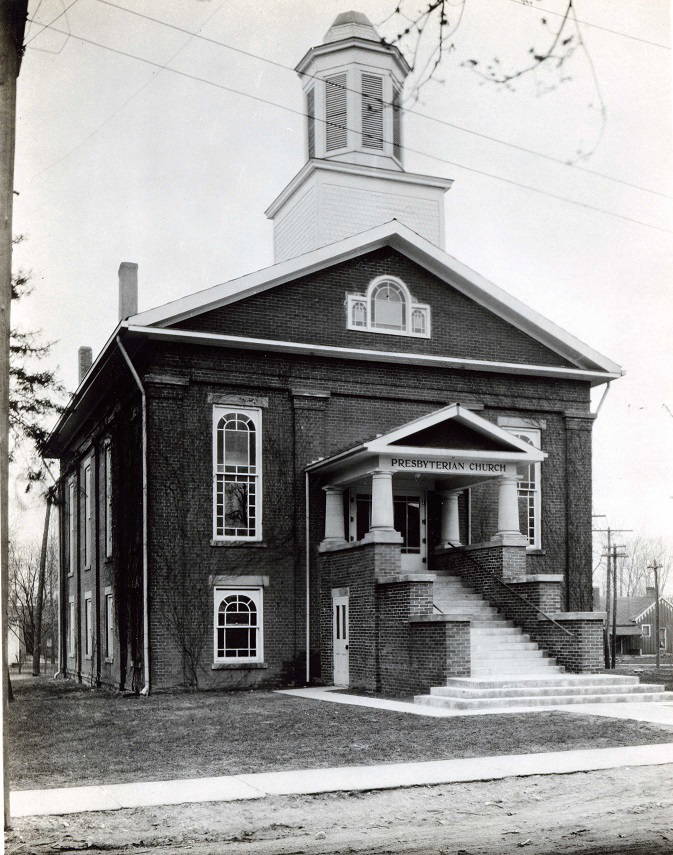 Waveland Presbyterian Church
As of today in 2021, this church has ceased. However there is a preschool using the annex building which does not show in the picture. It is located to the west, right of church building.
Here is an earlier photo
before the front steps were added. Also shown is the parsonage to the east or left.
Thanks to Jeff S.
Presbyterian Church - Waveland
(AKA Convenant United Methodist Church
after 1965
)
- this current Waveland Church basically is a combination of the Presbyterian and Methodist and is called the Waveland Covenant. An interesting service was advertised in the Waveland Independent, June 20, 1907 -- Next Sunday at 11 o'clock the pastor will preach. In the afternoon Prof. J.M. Coyner, Ph.D. who 50 years ago was one of the professors in the Waveland Academy will give a lecture - Woman's Work for the Salvation of Women in Utah." In the evening at 7:30 he will speak on the subject, "The Morman Hierarchy, the bitter foe of American Christianity." The lectures are free and everybody is invited.
---
Waveland Prebyterian Church Ladies' group -
Sally Milligan Guild
-- Source:
Waveland Independent newspaper, Waveland, Montgomery County, Indiana 29 January 1942
The Sally Milligan Guild of the Presbyterian Church was entertained Tuesday evening at the home of Mrs. R.M. Harbeson. Mrs. Elizabeth Peck conducted the devotional services. Miss Helen Kelso gave the program on "China." The nominating committee appointed was Mrs. Harry Machledt, Mrs. Jake Glascock and Mrs. Mike Grimes. The program committee was Mrs. J.M. Milligan, Mrs. Frank Burrin and Mrs. H.H. Grice. A social hour followed and lovely refreshments were served by the hostess.
-- kbz
---
UNION VESPER - 1942
Source:
Waveland Independent newspaper, Waveland, Montgomery County,
Indiana 29 January 1942
The fourth Union Service was held last Sunday afternoon at the Presbyterian
Church, this time with all four ministers and a large number of visitors present.
Rev. Hartling delivered the sermon, while Rev. Elmore led in prayer, Rev.
McBrayer led the responsive reading and Rev. Hessel conducted the singing and
benediction. Mrs. Hessel played the piano. The next Union Service is planned for
February 15 at the Methodist Church with Rev. Elmore preaching the sermon.

-
kbz
---