Browns Valley Christian Church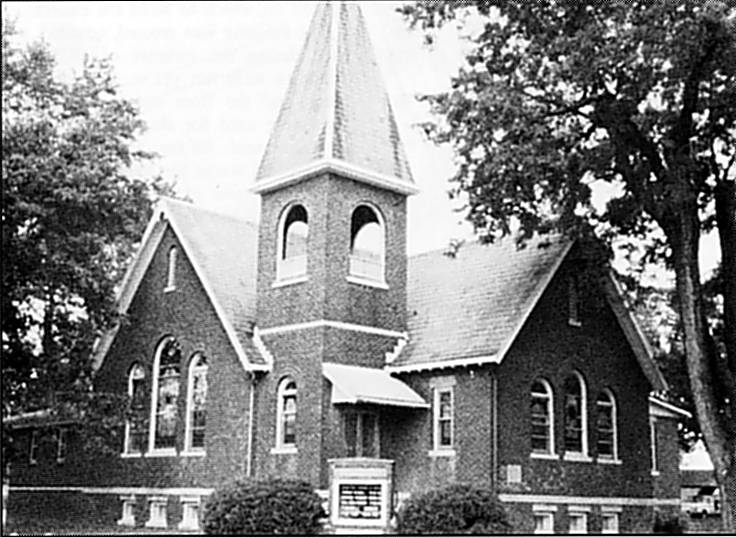 Browns Valley Christian
- This church just rebuilt a new one in Browns Valley. (Photos are below) This church structure is now the New Life Baptist Church. The Christian Church began in the year 1898 with 28 charter members. The first minister, WH Brown was paid $2.50 per sermon. The congregation actually met in Victor McCan''s drug store on Monday and Tuesday nights for a couple of years because their new church burned. In 1922, the group bought the Methodist Church building (shown above). It was purchased for $2,000., the Ladies Aid group paying $1000 down. The building has been added on to and improved in many ways. In June 1977, a scholarship trust fund was set up in order to help with college costs. Both Bob and John Cornell as well as Layton Sparks became ministers with aide from the church. As Leonard Sewell stated in a brief history of the church, "Work is still continuing for the Lord in Browns Valley." This is the church that built a new one on Highway 47 just outside of BV north about 1 mile.
Browns Valley Baptist (small, white) and Christian (brick) Church
- 1960- Patty Lewellen Mason took these pictures for a Bible School project. These are AWESOME ! Additional information - this more Hard-Shell Baptist church was within a quick walk of the more traditional Baptist Church (still standing, not pictured) They only met maybe once/month there - no bathrooms or running water, just the "hard shell" of the church. The Christian was just that for many years and may have been a Presbyterian at one time. It still stands but is --
Thanks PLM
---
Below we have photos of the newest church in a self playing slide show. By placing the cursor below the "Control Bar" you will see a description of the photo. There is an icon "[ ]" on the right side of the "Control Bar" that by clicking on it the slide show will enlarge to "Full Screen". You can then move forward or backward, at your own pace, by clicking on the right or left arrows. Then there are full screen controls in the upper right hand corner. Please enjoy!