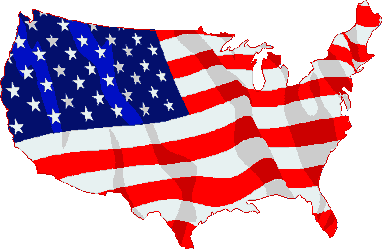 "thanks to : Ace-Clipart.com"
-- Note:
This is a work in progres -- if you have any obituaries or anything (pictures; papers ...) pertaining to Vietnam Veterans please send 'em my way :)
Karen Z
---
This is a dedication page to those from our area who lost their lives in the VietNam War. I was in high school during most of this war and I remember it well. My brother, Larry, was shot twice in the head and it is God's Gift that he is not listed here on this page. I knew some who are on here and I so appreciate any person who fights then or now for our country.
---
ABBOTT, Harold Wayne

-

KIA

- Vietnam Wall Panel 39 E Line 68





ALEXANDER, Carl Theodore

- KIA



BARBER, (Sgt) Henry

-

not sure he ever lived here but was a Marine Recruiter in our area





BENGE, Samuel Edward

- 11-13-1948 - 6-3-1969 -

Photo -- RIP and thanks to all of you for serving our great country and our beloved Montgomery County !!! Vietnam Wall Panel W 23 Obituaries






CAREY, Ronald Duane

- This young man seems to be from Romney, Tippecanoe County, Indiana vs. Montgomery but will list him here in case as the Vietnam War wall registry lists him from Montgomery. Born Nov 10, 1948 died March 5, 1970 - Sgt. There is a picture of him on findagrave.com. Rest In Peace.





CLAWSON, William K.

- Vietnam Wall Panel 31 E line 90





CORWIN, John James II - KIA

-

Vietnam Wall Panel 27 W Line 90
---
--- OBITUARIES - Those who served---
ALBERT, George - Army

ALLEN, Scott Lee - Army (b 3-21-1951 d. 28 Nov 2012)

ANDREWS, Larry - Army (b 1-24-1945 - d 22 Jan 2008


BLANTON, Wes (Randy)

- Army (b 9-5-1950 d 15 Sept 2008)

BOGART, Bill - Army - b. 2-16-1949 d 11-1-2011)

BROGAN, Donald - Air Force (b 12-23-1940 d. 7-21-2016)

BROWN, Harry James "Jim" - Army (b 2-20-1946 d 4-19-2016

CHESTERSON, Martin L. - Army (b 9-19-1948 d 5-16-2017 - Rest In Peace, good pal - kbz)

CLAMPITT, Stanley Allen - Army (b 7-2-1947 - d 3-29-2014)

CONLEY, Roy Emerson - Navy Seal (b 1-6-1940 d 1-6-2013)

CUMMINGS, Wm. Paul - USAF (b 10-22-1921 d 8-30-2011) WWI; Korea; Vietnam

CURTIS, Dale Evan - - Marine (b. 1-9-1951 d 12-28-2014)

DANFORTH, Danny -- Marine (b 3-26-1939 d 4-30-2017)

DAVILA, Jose - Marine (b 3-19-1953 d 10-10-2014)

DAVIS, Fred -- Army (b 8-25-1949 d 2-6-2011)

---
MISCELLENEOUS
DOUGLAS, Dave - USMC during Vietnam War - rank unknown. Believed he came back home and went rouge - son of Sherman Douglas. - thanks to his cousin, Josh Sorrels
---
-- PHOTOS --
Larry Bazzani
, 1964 Waveland HS graduate -- my wonderful brother went through a great deal in Vietnam - through a large on the ground bee nest where he was stung hundreds of times -- shot in the head twice in one day, left for dead, but survived to return to his beautiful, precious wife, Linda and father Nikki & Rob. In fact, as he was waking up from the anesthesia, he heard the Dr. call for the nurse, Nikki. Thus, her name, although we all thought she was going to be name Larinda after the two of them. He wrote a story about his time there but I can't read it. Every time I print it out, I have so many tear on it after the first couple of paragraphs, it's a gonner.
Believe he's eating some type of stimulating K-rations

?
Love you dear bro!!
Ron Keedy
, 1964 Waveland HS graduate -- Ron says, "I started out as a gunner on a 4.2" (Four- Deuce "High Angled Hell!") mortar. Eventually becomming the Fire Direction Chief for a mortar platoon and a Forward Observer. This is a practice mortar during Advanced Infantry Training at Fort Polk, Louisiana. We didn't wear heavy field jackets and helmets in Vietnam or I would have weighed even less than the 129# pictured here. This is December of 1967." Ron was at the Bazzani household quite often growing-up and he's kind of like an adopted brother to me. Thanks Ron & Larry & Jim (below) and any others I add to the site for serving our country. Praying it continues to remain free!
Jim Fullenwider
, 1968 Waveland HS graduate -- thanks to his brother, Dave for this great pic.
---