YEDDO SCHOOL - Mill Creek Township

(30 October 2021)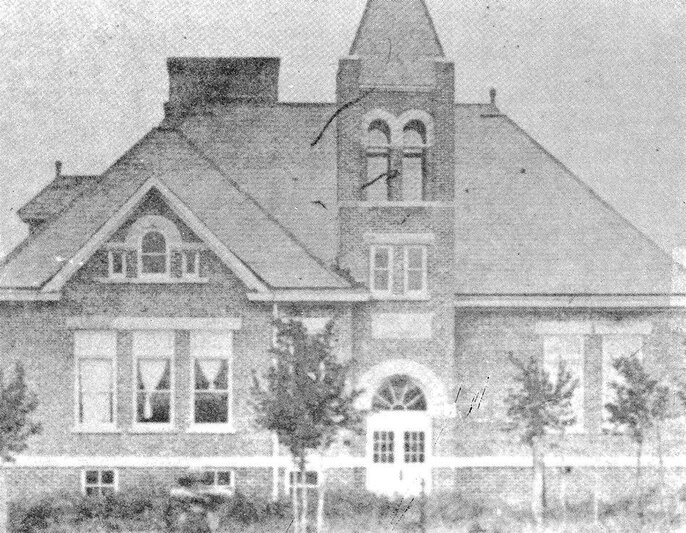 From the "
Fountain County and Bicentennial Events" provided by Jeff Bossaer, Thanks Jeff!
---
Teacher Charles Tanner (seen below in photo)
Thanks to the doner, the book now resides in the
Fountain County section of Local History at the Crawfordsville District Public Library!
Yeddo School around 1920
Front Row
: left to right: Charles Atkinson, Ralph Myers, Dallas Hutts, Herb Carr, Harry Myers
Second Row
: Leona Hite, Roberta Sowers, Wilma Keller, Opal Kelley, Helen Sines, Delena Robinson, Bernice Newman.
Back Row
: Gerald Allen, Nellie Gritton, Ina Newnum, Mabel Bonebrake, Lloyd Carter, Charles Tanner (Teacher).
---
Yeddo - 1889 - Hobert L. Hershberger
-
awarded penmanship -- "For best specimen of Penmanship Awarded to Hobert L. Hershbarger.
(yep, the teacher spelled his name wrong :(" Thanks so much to John W for this nifty piece of history!!