STERLING SCHOOLS
VAN BUREN TOWNSHIP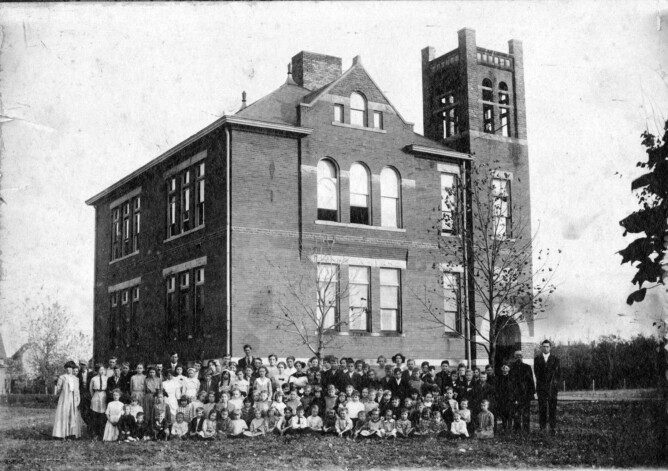 Sterling School
Thanks to Jeff Bossaer and the "Fountain County Bicentenial"
---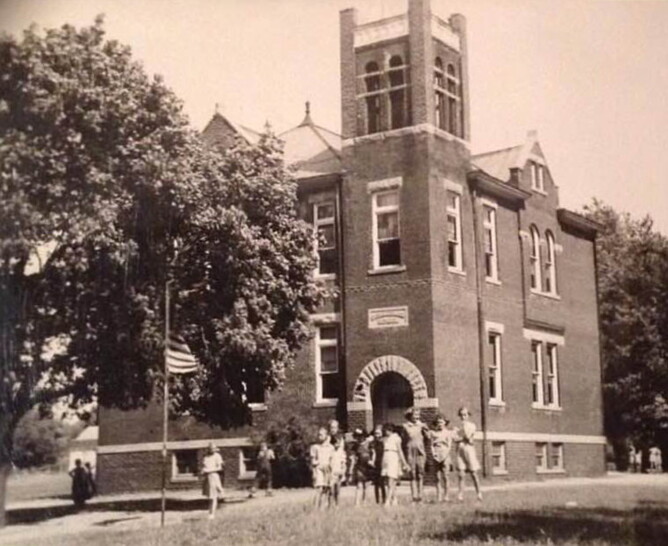 Photo of the Sterling School, courtesy of Bill Boone.
---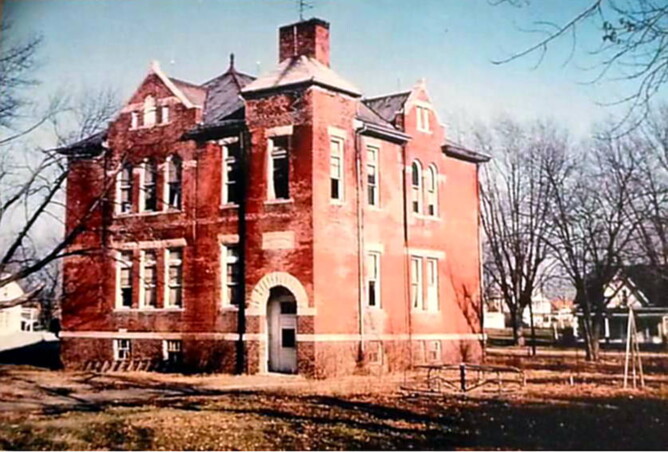 Sterling School
a color photo, looks like after the school was closed
Photo thanks to Bill Boone
---

(10 May 2023)
A photo of the class and names are included
Source:
Originally found in the Veedersburg Country Cousin (June 3, 1964) - shared by Crystal Hutts on the Fountain County IN Genealogy Facebook page
---
Students of Room 1
1914-1915 & 1915-1916
Below Their GRADE BOOK, By Teacher Hazel L. Purnell
. We are unsure of their ages and grades, the book does not say. If you recognize anyone please
help us out!
Best viewed by taking the slide show "Full Screen" by clicking the [ ] icon on the command bar below. Then use the icons in the upper right hand corner, to fill the screen. Enjoy!
Karen would like to Thank the person _______ who who sent this in. Your name is going to live forever somewhere on her desk. Jim