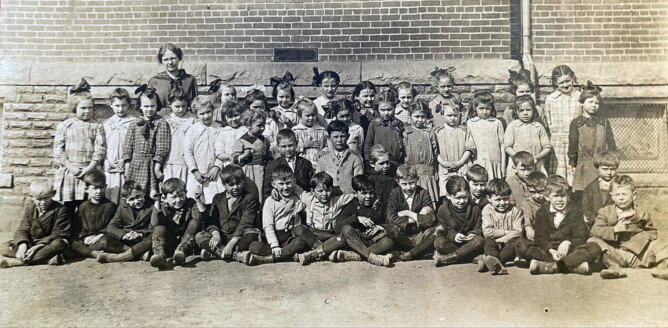 Unidentified Class
with Teacher no names
, possibly around 1915, could be earlier or later!
* Identification Update!
This is also Hillsboro and also contains Maxine Cronk Marlatt as a smaller child Back row, 3rd from left with face obfuscated: Andy had this confirmed by his grandmother, who is Maxine's daughter. Thanks Andy for the update.
Source: Thanks to Andy Rice for the submission!