Seventh Grade Class of 1944-45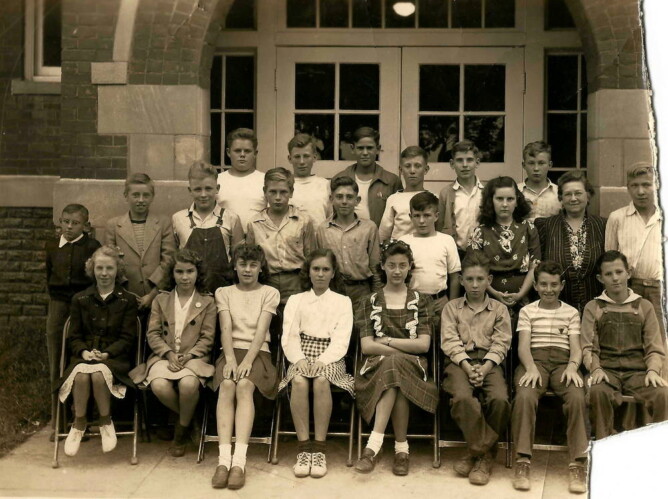 Above we have the
Newtown Seventh Grade Class of 1944-45
Thanks to Andy Rice for the submission! Please note the right edge of the picture has seen better days before it was scanned.
Names listed left to right:
Front Row: Margaret Ann Lawton, Carson Hutson, LaVera Brown, Jane Marlatt, LoVilo Bryant, Harold Jones, Donald Snelling, Barton Ferguson.
Middle Row: Warren Richardson, Charles Tribby, Gean Nance, Charles Wildman, Donald Smith, Kenneth Krug, Phyllis Bennett, Sponsor-Miss Golda Hamblen, Arkless McKallister.
Back Row: Donald Clark, Lyle Seumour, Warren VanHook, Daniel Seymour, Wayne Allen, Gale Pierce.