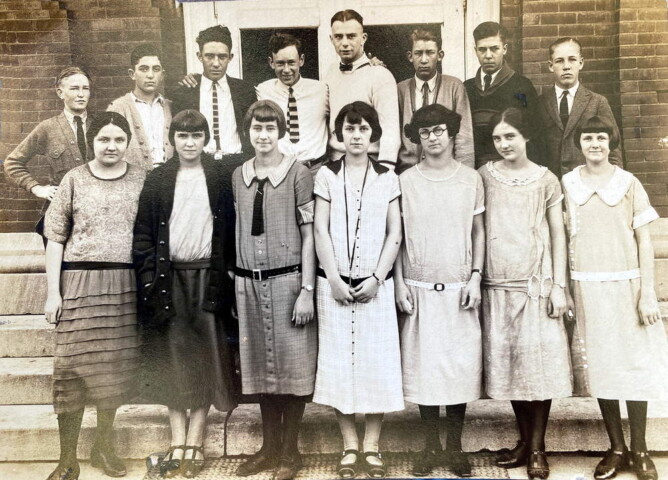 This is Hillsboro Class of 1927
"Maxine Cronk" Marlatt, Encil
Marlatt
's wife aka "Grandma Great" is front row, 2nd from the left. All of these photos came from their daughter/my grandmother and she picked her out.
Andy who submitted this photo, received help from his Grandmother, who identified her mother Maxine "Cronk" Marlatt. When Andy Rice sent the picture he was not sure. Any other help would be appreciated, THANKS!
Thanks to Andy Rice for the submission!