Covington Gr Sch Grade 6 1961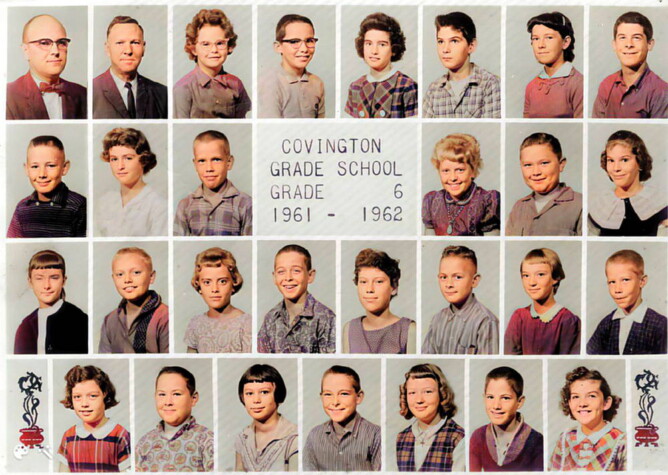 Covington Grade School, Grade 6, 1961-1962
Thanks to Thomas Dewlen - You might be from Covington IndianaFacebook page
Top, left to Right. Mr. Keeling, Mr. Starkey, Carolyn Jones, Joe Massey, Vickie Dewlen, Steve French, Louellen Keller, and Paul Doss.
2nd Row, Left to Right: Glen Ray, Carol Lindeer, Bob Glover, Marla Cordrey, Hershel Brown, and Rita Krout.
3rd Row, left to Right: Charlotte Mayer, Mike Cunningham, Patty Smith, Steve Smith, Gail Moudy, Dwayne Keller, Melinda Byers, Kevin Morran.
Bottom Row, Left to Right: Nancy Park, Jack Thorn, Charlotte Williams, Bob Keller, Cathy Debrabant, Jeff Bondine, and Terry Long.