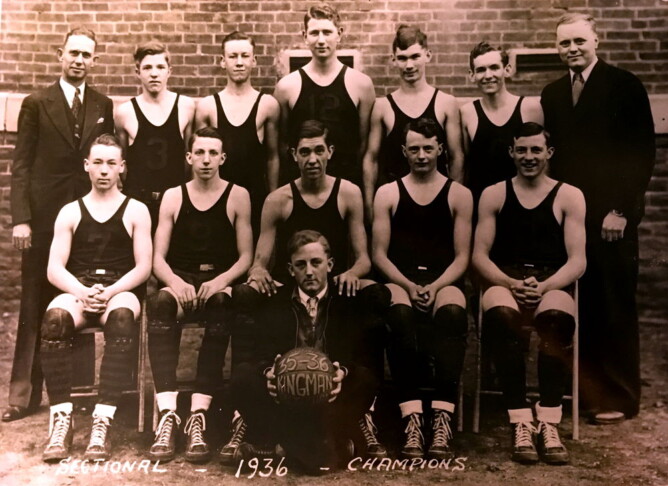 Above -- 1936 SECTIONAL CHAMPIONS
Below we have the newspaper coverage. We we display it in a slide show. The first picture will show the almost complete front page, missing the very top banner. I have broken down into smaller segments. At the top of each segment is a letter, that when put together will spell "Sectional Champs"
Below we have a self playing slide show. By placing the cursor below the "Control Bar" you will see a discription of the photo. There is an icon "[ ]" on the right side of the "Control Bar" that by clicking on it the slide show will enlarge to "Full Screen". Then there are full screen controls in the upper right hand corner. Please enjoy!