Suggestion:
Open the "Get Around Links" in their own browser tab by right clicking on their link and selecting open in a new tab or window. You can then leave them open to use at you convience. Open the page you wish to visit by using the same procedure, right click on the lick and open in a new window.
---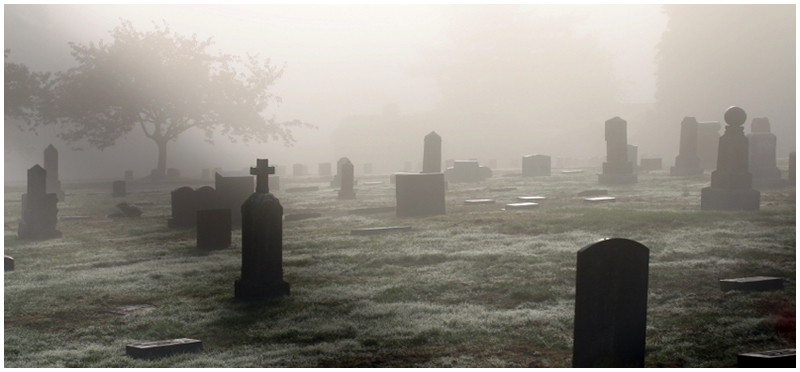 NOTE: I and many others have spent 20 plus years (from its inception) on this project -- PLEASE GIVE CREDIT if you use our work! I've found hundreds of obituaries FROM THIS SITE on findagrave and many personal genealogy sites - I know the obituaries etc. came from here but I don't see any credit. PLEASE GIVE CREDIT!!!! Here is the citation you should use & thanks so much in advance :)
Citation:
The Indiana (INGenWeb Project), Copyright ©1996-2018 (and beyond), Putnam County GenWeb site
http://www.ingenweb.org/inputnam/
- thanks soooo much - Karen Bazzani Zach
This listing covers the older Cemeteries, probably thru the DAR indexing project of the mid 1960s'. Some of these are are now inactive. If you have listings which need adding, please contact the
Site-Master
, THANKS!!
There are some of the older family plots which are lost to history. Some are preserved on private land and have limited or no accessability. A few have been updated over the years. Many have more than one name.
Other good sources of information are:
For Putnam County Cemetery Restoration, worth your time checking this site out. Check out their projects, cemetery lists, and pictures. Tell them thanks and support them!
Also, you can use our site search engine freefind on Main Home Page
Cemetery Symbolism
-- a nifty site telling of symbols on gravestones (give picture to go along with the explanation)
Saving Graves:
This site deals with helpful articles on how to record cemetery transcriptions and news articles about endangered cemeteries among other things. Has several good links to other states, other countries. Worth a look-see.
This
website
offers on-line cemetery transcriptions as well as links.
Anyone interested in added to or helping to update our informational records please contact the
Site-Master
.
Below is a listing of Early Cemeteries with links to their Records
Cemetery Name

Alternate Names

Township Location

ABC
(Akers, Balch, Curran)
Piercy/Pearcy
Monroe
Broad Park
Jefferson


Washington



Washington


Monroe
Baptist










Franklin


Jackson
Mt. Olivet
Jackson
Epperson
Jackson
Barnettsville

Washington




Read
Warren


Clinton


Cloverdale

1998 Reading



Clinton
Vermillion
Clinton


Jackson
Blackstock
Greencastle


Jefferson
The Peffley, Peffly, Pefley Families in America



Guilliams/Connor-Moss

Russell


Russell


Washington


Clinton




Monroe


Warren


Franklin
Brown






Butcher Family
Clinton
Britian
Tillen
Franklin
Barker (Paul Wolfe Farm) selling cemetery area to North Putnam school


Franklin
Browning


Greencastle, Section 12


Monroe


Floyd


Madison
South Farm
Monroe
Case (East)


Jackson
Case (West)


Jackson




Hill
Cloverdale/Warren Twp
Chastain


Jackson


Clinton


Floyd


Cloverdale



Cloverdale



Cloverdale



Cloverdale



Cloverdale



Cloverdale



Cloverdale



Cloverdale



Cloverdale

Cloverdale,



Cloverdale

Job / Shilo
Jackson
Little Egypt / Furney
Madison
Collins


Monroe


Warren










Washington


Franklin


Monroe


Franklin






Jackson
Morrison / Davis

Cloverdale


Franklin






Jefferson
(Old Mill Creek)

Drew

= Graves moved to Forest Hill Cemetery Feb 4 13 1970



Greencastle


Russell
Dyer




Cloverdale


Franklin
Eberle (Destroyed)


Floyd
Perkins
Jackson


Franklin


Monroe


Monroe


Marion
Perservance
Greencastle
Reed




Greencastle


Russell
Friends
Washington
Fislar Farm


Cloverdale
Finley
Methodist
Washington
Funican


Washington






Washington


Warren
Rightsell/Rader

Washington










Greencastle City, Corner College and Shadowlawn

Grider


Franklin


Floyd
Gibson


Clinton
Hadden
Jefferson
Brown


Greencastle


Washington


Clinton


Warren


Warren


Warren ?


Franklin


Franklin
Lee
Jefferson


Russell


Cloverdale


Madison
McCorkle
Monroe


Washington


Greencastle


Floyd
Horn
Cloverdale






Franklin
Boot Hill
Warren


Franklin








Parks
Warren
McCullough Farm
Washington






Jackson
Stringer
Jackson
Bethel/Knauer
Clinton


Russell


Russell


Monroe








Little Egypt
Madison


Clinton


Madison


Washington






Washington


Clay County


Washington


Washington
McCammack
Black
Jefferson
McCloud


Jackson


Monroe


Washington


Clinton


Washington
Horn
Cloverdale


Jefferson


Floyd


Franklin


Floyd, section 26


Floyd, section 35
Broadstreet












Monroe
Mollar Woods
Clinton


Washington
Nugent
Clinton, section17


Clinton, section 8


Jackson
Providence
Jefferson


Clinton, section 16


Madison




Blackstock/Hanna Street
Greencastle
Grace Frances Farm/Millinix


Old Mt Zion








Purcell
Wahington


Floyd
Palestine Baptist
Floyd


Russell


Franklin


Russell


Madison


Jackson


Monroe


Warren
Pierson


Floyd
Pleasant Grove (no Record)


Floyd
Portland Mills
Secedar
Russell


Cloverdale
Randall
Monroe
Reed




Washington



Cloverdale, section 18
Lebanon

Jackson






Russell


Cloverdale
Secedar














Franklin


Russell






Clinton


Jefferson


Warren


Jackson

Storm




Russell
Shoemaker


Floyd
Tague


Russell (destroyed)
Tucker


Madison (destroyed)
Underwood
Turner
Franklin


Clinton
Unnamed



Floyd (destroyed)

Unknown



Greencastle (destroyed)

Upper Boone



Washington


Brisco

Clinton, section 18 (7)

Bethel Baptist

Clinton (destroyed)

Jefferson


Clinton
Webster


Washington


Floyd
Reed
Warren
Wilson Burial Ground



Floyd
Wilson


Greencastle
Wilson


Russell
Wheaton


Jackson
Wesley Chapel


Clinton (destroyed)