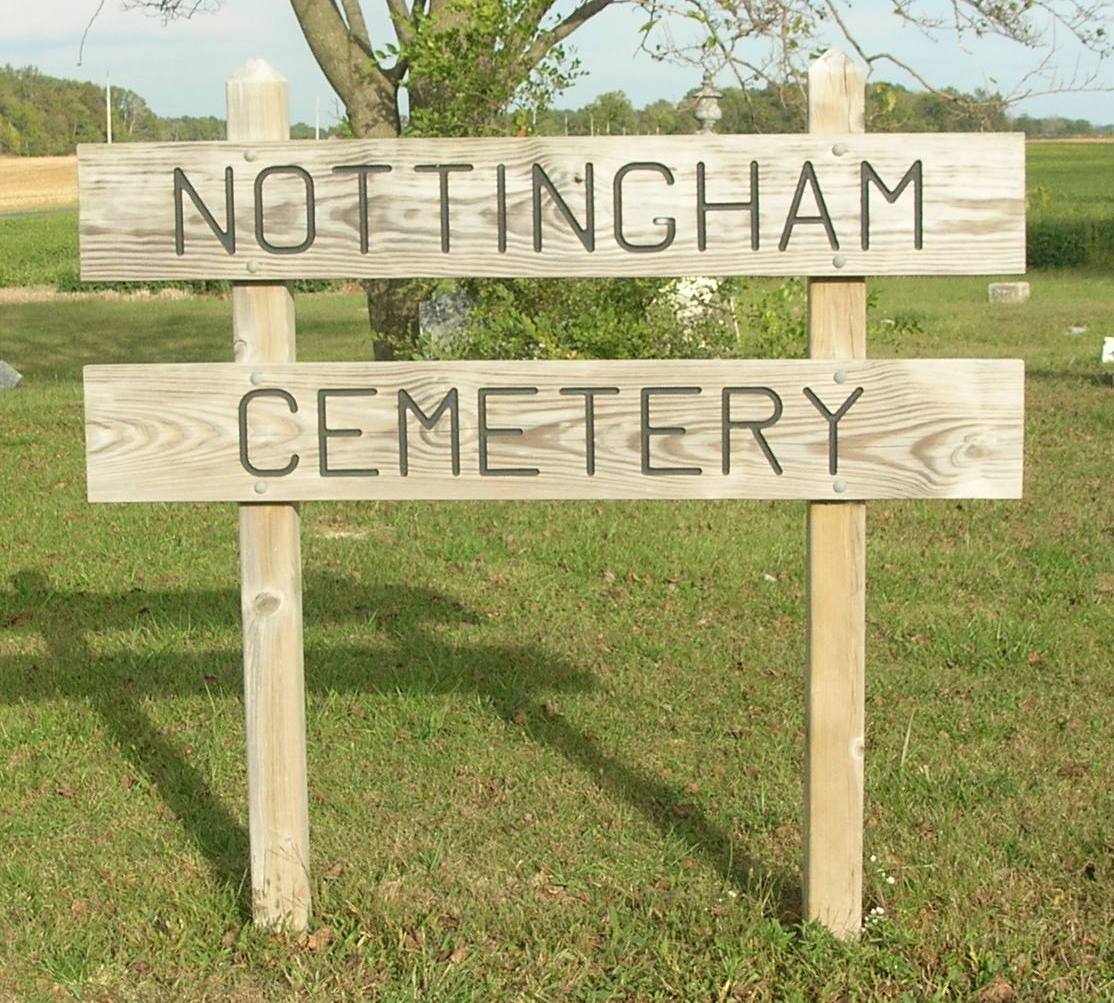 Nottingham Cemetery
is in Nottingham Twp, Wells County, IN.
The cemetery is old and in bad shape. Many of the stones are broken and laying on or buried in the ground.
Biographies are attached to those with bold surnames. Click on the
first
name to read.
Obit + indicates that the obit also contains a tombstone picture; NSF = no stone found; M/M = Mr. & Mrs.
Photos by Jim Cox unless otherwise indicated.
Updated 5/9/2018