Adams County
Indiana
Seach the entire Adams County website. Enter the surname that you are researching in the box below.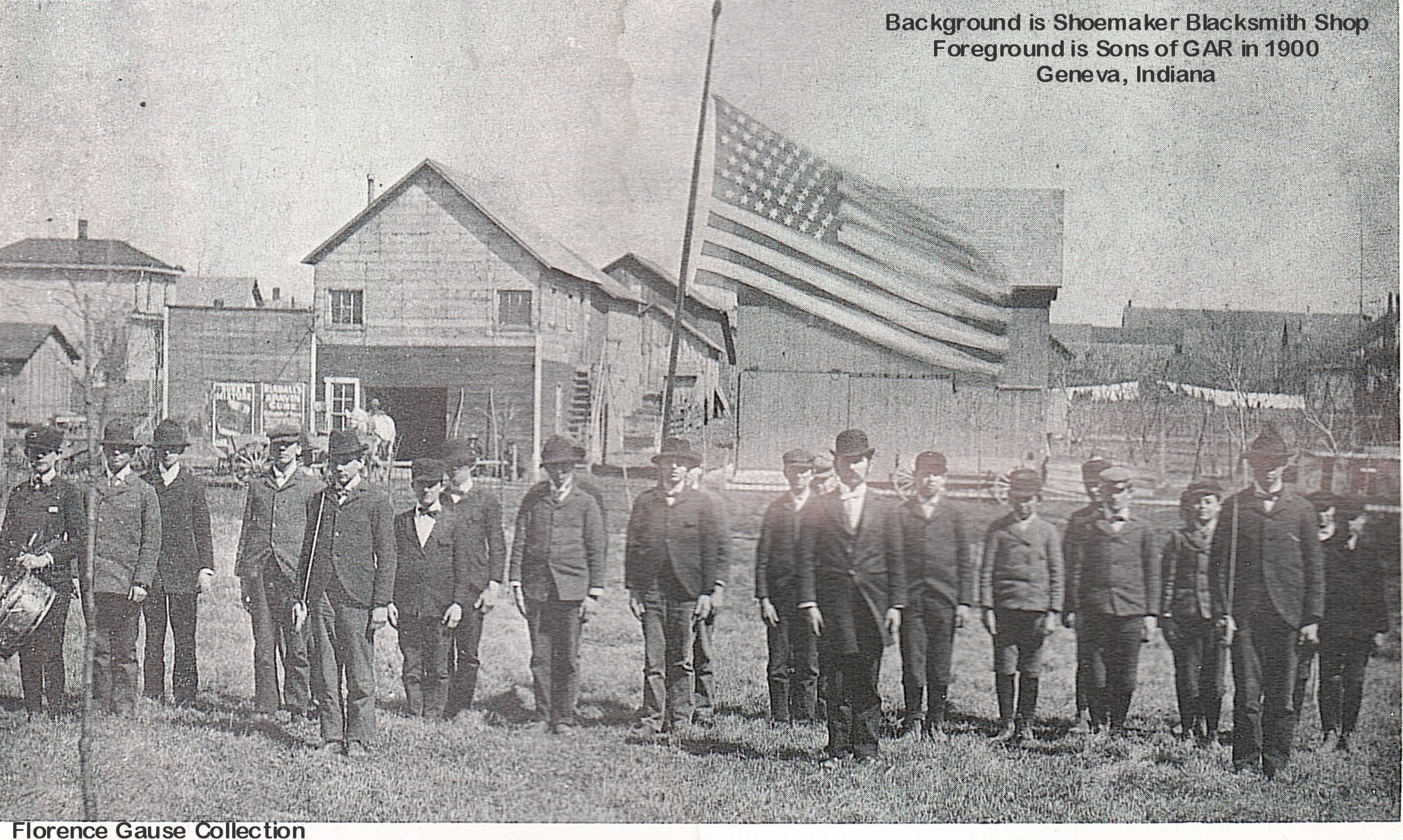 Shoemaker Blacksmith Shop and Sons of GAR

Photos from the Geneva Centennial Celebration 1872-1972
If anyone can identify any of the gentlemen in the photo, please contact Margie



May 2023
Cemetery updates: East Salem Amish - added 4 obits; Immanuel Lutheran - reformatting and added 217 records for A-J



The Rootsweb Adams County mail-list/message board has been archived and is not be available for posting or any type of communication, so we have created a forum/mail-list/message board for Adams County genealogy. This is the place for you to post your questions, detail your brickwalls, post an obit, bio or interesting tidbit that might help someone else. It is also a place for you to give us some feedback about the site: what you like or find most useful, what you don't like, what you would like to see added, etc.
Email Jim Cox to join.
We want to hear from you!
Adding faces to the names of those who have served our country in the military during any conflict. Most families have a picture of grandpa in his military uniform while serving during World War II, Korea, or Vietnam. Some have more recent photos of men and women curently serving. A lucky few have treasured pictures of veterans of the American Revolution, the War of 1812, the Civil War, the Spanish-American War, etc. Please share those photographs of Adams County men and women who served our country in the military during times of war. Send picture with a short bio to Margie Pearce to put a face to our heroes.



We want the AdamsINGenWeb site to be as accurate and error free as possible.

Please email

Margie

if you see something that needs to be corrected.

If you would like to be a volunteer coordinator for an Indiana county, please contact

Indiana State Coordinator:

Lena Harper

Assistant State Coordinator:

Jim Cox

The Adams Co., Indiana INGenWeb genealogy web site is maintained by

Margie Pearce

and

Jim Cox

.

Visit our neighbors

Allen County, IN Jay County, IN Wells County, IN Mercer County, OH Van Wert County, OH

---

All material on this site @ 2011 - by INGenWeb.