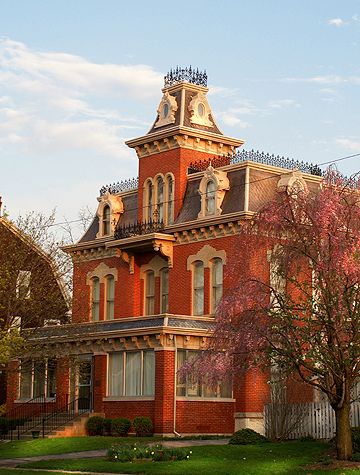 Wells County Historical Museum
The Wells County INGenWeb site, previously hosted on Rootsweb/Ancestry (http://www.rootsweb.ancestry.com/~inwells) is back online, but will not be updated.
Please bear with us as we move information to our new location and continue to add more free genealogy material for ancestor hunters.

We are adding listings for all Wells County cemeteries that not only include names and dates, but also obituaries and tombstone pictures.
Check it out!
The Rootsweb Wells County mail-list/message board has been archived and will not be available for posting or any type of communication, so we have created a forum/mail-list/message board for Wells County genealogy. This is the place for you to post your questions, detail your brickwalls, post an obit, bio or interesting tidbit that might help someone else. It is also a place for you to give us some feedback about the site: what you like or find most useful, what you don't like, what you would like to see added, etc. Email Jim Cox to join.
We want to hear from you!
What's New?
September 2020
Cemeteries: Mossburg - 5 corrections; New Apostolic Christian - 13 obits with 9 tombstone photos; Old Salem - 12 obits with 4 pics; Prairie View - 19 obits with 15 pics

Check the neighboring counties or the
INGenWeb Obits
page for folks not buried in Wells County.
If you would like to be a volunteer coordinator for an Indiana county, please contact
Indiana State Coordinator:
Lena Harper
Assistant State Coordinators are
Jim Cox
and
Karen Zach
Visit our neighbors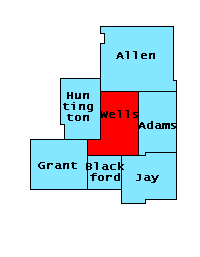 Adams County, IN
Allen County, IN
Blackford County, IN
Grant County, IN
Huntington County, IN
Jay County, IN
The Wells County INGenWeb genealogy web site is maintained by
Margie Pearce
and
Jim Cox
.

All material on this site @ 2018 - by INGenWeb
and may be used for non-profit personal and educational purposes only.