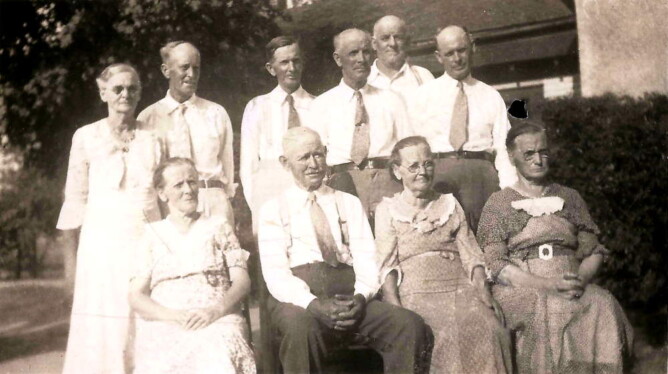 Thanks to Andy Rice for the submission! These are his relation, below is his narration.
Bottom row center couple is George Parker and Mary Olive Rusk Parker of Hillsboro, 3X Great Grandparents.The rest are most of her presumed siblings. She had 9 brothers/sisters, and they all look exactly alike.
Top row, 4th from the left is Burt Rusk, Mary Parker's brother who lived in Waynetown. This is all through my dad's side of the family.
However, after my gma through my mom passed away we found a handful of labeled photos of Burt Rusk and his wife when they were older - they were next door neighbors and good friends with my grandma's parents. I recognized the name Rusk when digging and made the connection.
David, Albert, Burt, Elva, Willard, Martha would have been the only siblings of Mary's still living at the time.