Suggestion:
Open the "Get Around Links" in their own browser tab by right clicking on their link and selecting open in a new tab or window. You can then leave them open to use at you convience. Open the page you wish to visit by using the same procedure, right click on the lick and open in a new window.
---
NOTE:
I and many others have spent 20 plus years (from its inception) on this project --
PLEASE GIVE CREDIT
if you use our work! I've found hundreds of obituaries FROM THIS SITE on findagrave and many personal genealogy sites - I know the obituaries etc. came from here but I don't see any credit.
PLEASE GIVE CREDIT!!!!
Here is the citation you should use & thanks so much in advance :)
Citation:
The Indiana (INGenWeb Project), Copyright ©1996-2018 (and beyond), Fountain County GenWeb site http://www.ingenweb.org/infountain/
- thanks soooo much - Karen Bazzani Zach
Photos of Families, Places and other Misc. pictures from the
I would VERY much like to thank,
the several people who contributed these wonderful pieces of
Fountain Co History :)
You all ROCK -- big time !! Thanks -- KBZ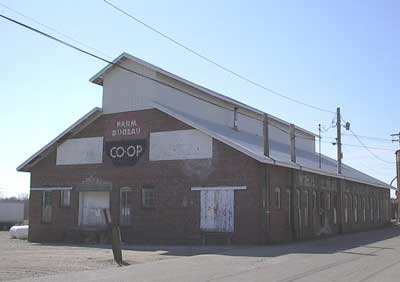 All Business related items are now in the Businesses Section,
follow the above link, Thank You and enjoy!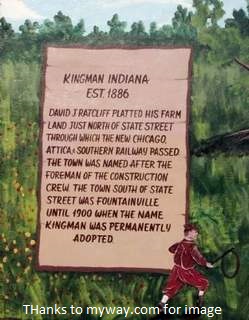 Try the "
Kingman Photo Album Page
" (thanks to Jamie Patton, Edith Duncan Rush for most of these awesome photos and so many others who have helped make this a nifty page) and would LOVE other town pages like this one !!! THANKS SO MUCH FOR THE HELP HERE --
kbz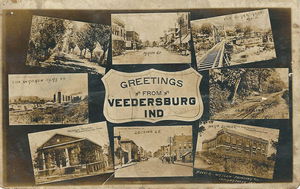 Try the "
Veedersburg Photo Album Page
" (thanks to various contributors and the "You Know You're From Veedersburg If...." Facebook Page, permission given by Steve Kruger.) and would LOVE other town pages like this one !!! THANKS SO MUCH FOR THE HELP HERE --
kbz