McALISTERS, Nancy "Nannie"Lyon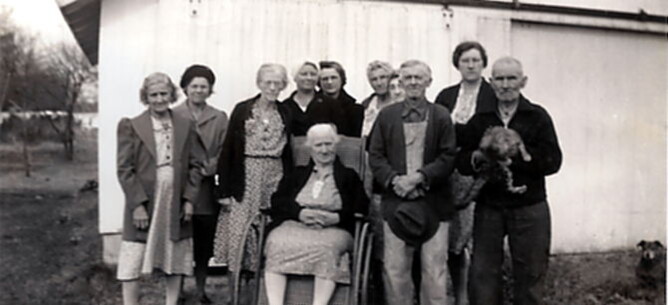 Nancy "Nannie" Lyon Mcalister is older lady second row, second from the left.
Her daughter Ruth Mcalister Rice is the tallest lady on the right side. I don't have the slightest clue on the rest. Maybe Lyons, maybe Mcalisters?
They lived in and were from Mellott, Indiana in Ft county.
Thanks to Andy Rice for the submission!