Bonebrake, Cornelius Family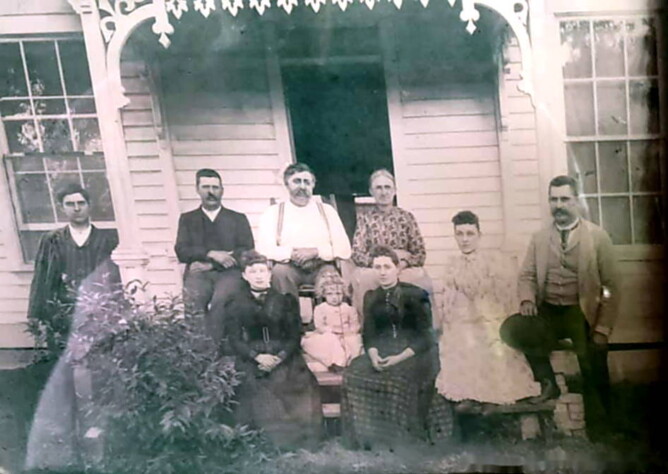 Above Photo:
This is the Cornelius (and Phoebe Bales) Bonebrake family. The house was taken down this spring (2021). I think they moved there in 1868 - photo contributed by Kay Steele to the Fountain County, Indiana Genealogy Facebook page
- thanks muches, Kay!
---
This photo (again guessing) shows the Bonebrake family.
Front L-R: Phebe, Cornelius, Serena Isley holding Crystal (July 12, 1888). Back row L-R: Ulysses, James and Charles Isley.
With Dot being a baby, I think this photo was taken around 1888.
Cornelius bonebrake family -
Thanks to - Jon D. Jones
and this is nifty below you could add with the photo
update on photo from Jon! I have my great grandfather Charles Isley's ledger and on Saturday, October 20, 1888 he wrote: went to Zadays fathers & to Veeders to have picture taken. This is really exciting to have items tied to one another!