Minshall, Indiana
---
This additional history of Minshall, Indiana was provided by Chuck Price - Thanks Chuck
---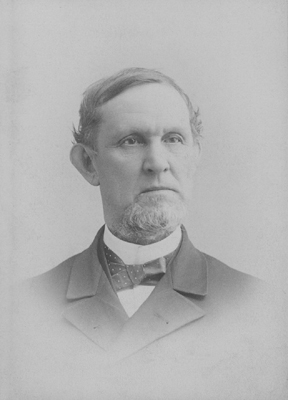 Deloss Wesley Minshall
I happened across your site while researching the former mining town of Minshall, IN. I first learned of Minshall from Michael McCormick, a historian and author of several articles. From Mr. McCormick, I learned the
following:
Minshall, IN was named for an ancestor of mine -- Deloss Wesley Minshall, a principal in the Parke County Mining Company. Deloss Wesley Minshall was born on 8 Nov 1828 and died on 14 Dec 1901. D. W. Minshall (as he is frequently referred to in period documents) lived in Terre Haute, IN and was active in several business ventures, including the mining company.
While your site states that the name of the town came from the coal, that isn't quite the case. The term "Minshall coal" didn't come about until 1906 -- after the town already had its name. It is likely that the reverse is true -- the coal got its name from where it was mined -- Minshall, IN.
Today, the town of Minshall no longer exists, per se. It was located SE of Catlin and NE of Jessup near the intersections of S 130 E and # 650 S. Some maps still list the town. Mapquest is one such map: http://www.mapquest.com/maps/map.adp?addtohistory=&country=US&address=&city=minshall&state=in&zipcode=&historyid=&submit.x=0&submit.y=0
In addition to the information regarding the town of Minshall, Mr. McCormick was kind enough to provide a link to the Indiana Geological Survey site with more on the Minshall coal term: http://igs.indiana.edu/geology/structure/compendium/html/comp0kv8.cfm
Regards...and thanks for maintaining your site!
Chuck Price