---
Monroe County Obituaries
Surname "mC"
---
McCOMBER
USES RAZOR TO COMMIT SUICIDE - A letter from the superintendent of police of Cleveland , Ohio , to the Police Chief, Unionville , Ind. , contained information of the suicide at Cleveland last Monday of Carl Commodore McComber, 30 years old, a native of this county who owned two or three good farms in this county a few years ago. The letter was held at the Unionville post office and not opened until yesterday. It said the man had ended his life by cutting his throat with a razor and asked what disposition to make of the body. A letter in the pocket of McComber requested that his aunt, Mrs. Lundy, north of the city, be notified. McComber was the son of Perry McComber, deceased, who owned a fine farm near White Hall and who died about seven years ago. The mother died about four years ago and the suicide was the only heir to an estate valued at $20,000. He inherited the White Hall farm and also a farm north of Bloomington . Two years ago he traded the White Hall farm for a jewelry store at Columbus , Ind. He then went to Indianapolis where he worked for a time and is said to have been penniless when he decided to end it all. Relatives here sent money to Cleveland to have the body forwarded. It is expected to arrive late this evening or tomorrow morning and will be taken to the McDaniel morgue. - Bloomington ( Indiana ) Evening World, 01 June 1918, Page 1. – shared by Dennis Krebs
P. C. McComber [Commodore Perry McComber] - Mr. P. C. McComber, living four and a half miles southeast of town passed away early Tuesday morning, December 16, 1912. He was born in Monroe county, Indiana, March 28, 1843, and was sixty-nine years, eight months and nineteen days old at the time of his death. He was united in marriage to Miss Sarah E. Brown about fifty years ago and to this union were born two children, one daughter, dying in infancy, and one son, Carl, living at home, who with the wife and mother mourn the death of a kind husband and loving father. Mr. McComber came from Indiana to Clarke county in the year 1881 and resided here until 1890 when he moved back to Indiana , again returning to Clarke county about three years ago. He was an honest and exemplary citizen, of a cheerful disposition and always had a kind word for everyone. When a young man he became a member of the Church of Christ and always lived true to his religion and faith. The body accompanied by his wife and son was taken on No. 6 Wednesday to Martinsville , Ind. , where funeral services were held Thursday and burial made in the cemetery there. - The Osceola Democrat, Osceola, Clarke County , Iowa , December 19, 1912, Page 1, shared by Dennis Krebs
"Death of Mrs. Sarah E. Mccombs [sic] - Mrs. Sarah E. McComber, 8 miles west of the city on the White Hall pike, died this morning from tuberlosis [sic], aged 73. She lived with her son Carl, and was a well known woman, having been born and raised in the north end of the county. Her maiden name was Brown. Funeral Friday at 1 o'clock at Hindostan." Note: Sarah was the daughter of George Washington Brown and Susanna Wright. She married Commodore Perry McComber on 05 Jul 1862 in Monroe County , Indiana . - Telephone, Bloomington , Monroe County , Indiana , 08 December 1915, Page 1, Column 5, shared by Dennis Krebs
McCONNELL
Jesse L McConnell - Born August 25, 1876 in Monroe Co., IN - Died June 16, 1949 in Bloomington, IN Parents were Luther and Ellen Breakiron McConnell. He never married, survived by nieces, nephews, cousins and an aunt. Services at Allen mortuary. - The World Telephone, Bloomington, IN – Thursday, June 16, 1949
John F. McConnell, 74, retired farmer, and former manager of the Triple A in Monroe County, died Sunday at his residence on Country Club Drive, the result of a heart ailment. Mr. McConnell was a member of the Walker Chapel Methodist Church and attended the First Methodist Church. He was a manager of the Triple A here for 12 years. His first wife Ida Faucett McConnell died a number of years ago. His widow is Mrs. Emily (Johnson) McConnell. Also surviving are a son Lloyd McConnell and a daughter Mrs Estele Burge, both of Route 9, a brother C. C. McConnell, Route 9; a step sister, Mrs. Anice Cunningham of Bloomington, five grandchildren and seven great-grandchildren. Funeral services will be conducted at 2:30 p.m. Tuesday in the Greene and Harrell Chapel. Rev. Charles Patterson and Rev. Paul Evans will officiate and burial will be in the Carmichael Cemetery. Pallbearers will be Daniel Boruff, Leslie Winslow, Edward Bender, Orville Hazel, Harold Voliva and Will Marmon. The body remains at the Greene and Harrell Mortuary. – Herald Telephone, Monday, 26 April 1956 – shared by Dorothy Hamm
McCOY
Dallas McCoy of Marion township, died one day last week with lung fever, aged about 45 years. – Republican Progress, 26 Mar 1884
Stanford – Harrell McCoy, 89, of Stanford, died Tuesday at Bloomington Convalescent Center. Born Aug. 12, 1898 in Monroe County, he was the son of Daniel and Melvina (Hacker) McCoy. He was a retired farmer and he attended Stanford Baptist Church. Survivors include several nieces and nephews, including Martha Johnson, who lived with the McCoys during her early years. He was preceded in death by his wife Cledith (Koons) McCoy who died in 1982; two sons, Raymond McCoy and Billy McCoy; one daughter, who died in infancy; two brothers, Floyd McCoy and Lloyd McCoy; and one sister, Josie Carmichael. Services will be 10:30 a.m. Friday at Allen Funeral Home with the Rev. Roger Helton officiating. Burial will be in Green County Chapel Cemetery. – Bloomington Herald Telephone 25 May 1988
Margaret McCoy, aged 75, living eight miles north of the city, died yesterday. She leaves a number of children. Funeral at Hindostan at eleven o'clock today. – Evening World, 14 Feb 1906, Page 4
McHALEY
Winnie Hager McHaley, thirty-two years old, wife of Councilman Thomas McHaley at Spencer, fell downstairs at her home and broke her neck, death probably being instantaneous. The family had occupied their new home but a short time. The husband and two small children survive. – Ellettsville Farm, 08 Sept 1910
McHENRY
After an illness of several days the baby of Wm. McHenry's died on Thursday evening. The child was almost one year old and had been feeble for some time. Interment took place at the Presbyterian cemetery Friday evening. – The Stinesville Review, 22 Oct 1898, Page 002
McKEE
Ethel Edell McKee - Born January 4, 1917 in Morgantown, IN - Died June 21, 1997 in Bloomington, IN Parents were George W and Clara L (Jewell) Collett. Survived by son, William D McKee; daughters, Norma Baker, Eva Rice, Betty Lucas and Marlene Parson and brothers, George Collett and James Collett. Preceded in death by husband, William H McKee; son, Larry I McKee and half-brother, Gayle Collett. Graveside services at Greenlawn Cemetery in Martinsville.- Sunday Herald-Times, Bloomington, IN, Sunday, June 22, 1997 – shared by Judy Jefferson
McPHERSON
Mrs. D. H. McPherson, west Kirkwood avenue, died at 2:30 this afternoon. She was 80 years old. Her husband is also in very frail condition. – Bloomington Evening World, 04 October 1904
McPHETRIDGE
William Milton McPhetridge died after a long illness, last Monday evening. The funeral took place from the residence south the of Bank Tuesday at 6PM. - Bloomington Weekly Telephone, 13 Aug 1881, Page 001.
McQUEEN
Mildred Irene McQueen, 92, of Bloomington, died Tuesday at Garden Villa. Born February 21, 1916, in Clay County, she was the daughter of Harvey and Anna (Jessup) Hedrick, Sr. She was a homemaker and retired from RCA after 32 years of service. She was a member of the Order of the Eastern Star in Solsberry and the Stanford Senior Citizens Club. She was of the Protestant faith. Survivors include two brothers, Harvey Hedrick and Merle Hedrick both of Bloomington and several nieces and nephews. She was preceded in death by her parents; her husband of 58 years, William H. McQueen; athree sisters and three brothers. Services will be 1 p.m. Saturday at Chandler Funeral Home in Ellettsville. Burial will be at Valhalla Memory Gardens. Friends may call 4-8 p.m. Friday and from 11 a.m. until services Saturday at the funeral home. Memorial contributions may be made to Hospice of Bloomington in care of the funeral home. The Herald Times, Wednesday, December 17, 2008 - – shared by Dorothy Hamm
---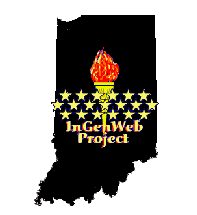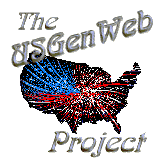 ---