---
Monroe County Obituaries
Surname "M"
---
MARKER
SOLSBERRY — Jerry L. Marker, 40, of Solsberry, died on Saturday, May 9, 2009, from a traffic accident on State Road 43. He was born on July 16, 1968, in Monroe County, the son of Leroy and Bonnie (Hawkins) Marker Sample. He was a 1987 graduate of Edgewood High School and an employee of Vectren Energy Co. in Bloomington. He previously worked for Sassafras Apartments and Meadow Park Apartments. He also graduated from Vincennes University and Ivy Tech of Bloomington. He was a member of the House of Prayer in Ellettsville and the Christian Motorcycle Association. Jerry's passion was his children, riding his motorcycle, cooking out and riding ATVs. Survivors include his three children, Christina Lynn Marker of Solsberry and Jeremy Lee Marker and Samantha Marker, both of Springville; his mother, Bonnie Sample of Gosport; four brothers, Gary Marker (wife Krystal) of Gosport, Randy Marker (wife Julie) of Ellettsville, Leroy Marker (wife Marsha) of Spencer and Dennis Warthan (wife Regina) of Solsberry; four nieces, Jennifer, Natalie, Elizabeth and Scarlett Marker; and one nephew, Josh Marker. He was preceded in death by his father, Leroy Marker, and one sister in infancy, Jennifer Marker. Funeral services will be held at 1:00 p.m. Wednesday at the House of Prayer on Hartstrait Road near Ellettsville with Rev. Larry Mitchell officiating. Burial will be at the family cemetery on Mount Carmel Road near Gosport. Friends may call today at Allen Funeral Home, 4155 S. Old State Rd. 37 from 5:00-9:00 p.m. and at the church on Wednesday one hour preceding the services.
GOSPORT — John Frances Marker, 70, of Gosport, died Tuesday at the Gosport Nursing Home. He had worked at an apple orchard. Survivors include two brothers, Dwight Marker of Gosport and Larry Marker of Spencer, and two sisters, Janet Stanfield of Evansville and Judy Frye of Bedford. A private family memorial will be held at a later date.
GOSPORT - Leroy Marker, 9191 Mount Carmel Road, died early Friday afternoon when a tractor he was driving flipped on a wet hill and crushed him. Marker was apparently driving a green and yellow John Deere 620 tractor down a hill about 50 feet east of his mobile home when the accident occurred, according to Ellettsville Fire Chief Jim Davis and Monroe County deputy coroner George Huntington. Huntington said Marker's family found him pinned underneath the tractor around 2:20 p.m. Friday. The time of death was around 1 p.m., according to Huntington. The hill the tractor slipped on was steep and muddy, Davis and Huntington said. The actual site was about 100 feet off Mount Carmel Road, according to Davis.
MARTIN
George W. Martin, age 78, died Thursday at his home near Mt Pleasant church in Monroe county afater an illness of several months. He had been bedfast for six weeks. He was a member of the Hindustan church and has numerous relatives and friends in Morgan county. He leaves two sisters, Martha Gibson, of Oklahoma and Elmira Fulford of this city, two brothers John and James of Oklahoma, a son William P. Martin, and two grandchildren, Ruby Peters of Martinsville, and a grandson, Oliver L. Martin of near Gosport. Funeral services will be conducted by Rev. Orla Bales at the Hindustan church Sunday afternoon at two o'clock. Friends may call at the home of the son near Mt. Pleasant church, any time before the funeral hour. - The Reporter-Times (Martinsville, IN), Friday 04 November 1938, Page 01
Melvin J Martin -Born March 23, 1921 in Lawrence Co., IN - Died April 22, 1994 in Bloomington, IN - Parents were Enoch W and Zella O (Speers) Martin. Survived by daughters, Melva Martin Sturgis, Brenda Dudley and Barbara Martin Johnson and sister, Margaret Kinser. Preceded in death by his wife, Evelyn A (Jones) Martin; sister, Mildred Hillenburg; half sister, Geneva Kinser and half brothers, Cecil Martin, Lebert Martin and Cecil Speers. Services at Allen Funeral Home with burial at Clear Creek Cemetery. – Herald-Times, 24 April 1994 – shared by Judy Jefferson
MATLOCK
George W. Matlock, whose farm lies about two miles northeast of Bloomington, died at his home of paralysis on Sunday a week (ago), and was buried at Bethel church graveyard beside his wife who died just threes weeks previously. One of his sons, who resides in Illinois, arrived on Wednesday last in time to attend the funeral. - - Bloomington Republican Progress, 05 September 1877, Page 003
Funeral services for Mrs. Margaret Elizabeth Matlock, who died Sunday morning from a complication of diseases, were held this afternoon from the Bethel church, in charge of the Rev. W. G. Morgan. Internment at an adjoining cemetery. 21 August 1923 Bloomington EveningWorld
Mrs. Margaret Elizabeth Matlock, widow of Paris Matlock, died yesterday morning at 2:30 o'clock at her home north of the city, from a complication of diseases. Two sons, Charles and Harry survive. Funeral services will be held tomorrow at 2:30 o'clock from the Bethel church in charge of the Rev. W. G. Morgan of the Fairview M.E. church. Interment at an adjoining cemetery. The deceased is a daughter of Mr. and Mrs. James W. Paul – Bloomington Evening World, 20 August 1923.
MAY
Died on March 13th, Albert May, son of Jack May, of typhoid fever. – Bloomington Republican Progress, 26 Mar 1884
Lewis May, 7 miles southwest of the city, died yesterday morning from a complication of diseases, following a short illness. The deceased was 88 years of age, and is survived by a daughter, Mrs. Ping, with whom he had been making his home and a son, Thomas, this city. Funeral services will be held from the Ping residence tomorrow morning at 10 o'clock in charge of the Rev Joseph Campbell. – Bloomington Evening World, 16 Aug 1923
Died in Indian Creek tp., Feb. 17th, Nellie May, wife of Simeon May. – Bloomington Republican Progress, 26 Mar 1884
Winfred "Joe" May Sr - Born March 13, 1937 in Monroe Co., IN Died August 29, 1997 Parents were Phillip L and Leona (Hays) May. Survived by his wife, Patsy (Crouch) May; sons, Joe, Gary and Tim; his mother; brothers, Danny and Robert May. Preceded in death by his father. Services at Allen Funeral Home and burial in Valhalla Memory Gardens. - Sunday Herald-Times Bloomington, IN - August 31, 1997 – shared by Judy Jefferson
MEADOWS
Charles F Meadows - Born May 30, 1915 in Unionville, IN - Died December 5, 1971 in Martinsville, IN Parents were Cornelius and Jane (Barrow) Meadows. Survived by wife, Ruth (Hayes); daughters, Mrs. Nancy Bryant, Vicky, Georgia and Janice Meadows; sons, Stephen and Willard, stepsons, Jerry, Joe, Max and Charles Meadows, stepdaughters, Mrs. Beverly Van Pelt and Mrs. Dean McClocklin, his mother; brothers, Cornelius, Rex and Paul; sisters, Mrs. Ruby Ham, Mrs. Martha Deamon, Mrs. Anna L Stockwell and Mrs. Blanche Myers. Services at Neal & Summers Funeral Home in Martinsville with burial in New South Park Cemetery. - Herald-Telephone, Bloomington, IN, Monday, December 6, 1971 – shared by Judy Jefferson
MEDLEY
William, five-year-old son of Mr. and Mrs. Thomas Medley at Harrodsburg died last night of diphtheria. The interment took place this afternoon. – The Bloomington Evening World 4 Dec 1914 Page 1
MILLER
Funeral services for Maurice Miller, 34, well known Western Union employee, who died Saturday afternoon was held this afternoon at two o'clock at the Fairview M.E. tabernacle in charge of the Rev. Chas. W. Whitman of Seymour. Burial was in Rosehill cemetery. – Bloomington Evening World, 27 February 1922, Page 001
MILLIKAN
Ernest E Millikan - Age 71 - Born in Henry Co., IN - Died June 26, 1963 in Bloomington, IN - Survived by wife Ernestine and daughter Mrs. Allen (Marie) Peterson. Services at Macer Funeral Home, New Castle, IN with burial in Southmound Cemetery in New Castle. – Daily-Herald Telephone, 26 June 1963 – shared by Judy Jefferson
Ernestine E Millikan - Born July 7, 1893 - Died November 17, 1975 in Bloomington, IN - Parents were Albert T and Elizabeth (Hill) Williams. Survived by daughter Marie Peterson and brother Ross Millkan. Preceded in death by her husband Ernest E Millikan. Services at Day Mortuary Chapel, Bloomington with burial in Southmound Cemetery in New Castle, IN. – Daily Herald Telephone, 18 November 1975 – shared by Judy Jefferson
MITCHELL
ELLETTSVILLE — Ruth Needham Mitchell, 80, of Ellettsville, died Friday at Bloomington Hospital. Born Oct. 26, 1921, in Terre Haute, she was the daughter of Frederick and Grace (Bobbit) Needham. She was a homemaker, and worked as a teacher's aid in the Mill Creek School System. She was a member of Ellettsville Christian Church. Survivors include her husband, the Rev. Albert W. Mitchell of Ellettsville; one son and daughter-in-law, Ken and Claudia Mitchell of Bloomington; one daughter and son-in-law, Kathi and Tim Adams of Bloomington; and four grandchildren, John Mitchell, Darin Mitchell and wife, Cindy, Jake Adams and wife, Risha, and Katie Adams. She was preceded in death by her parents and five brothers. Services will be 2:30 p.m. Sunday at Ellettsville Christian Church, with Pastors Rick Starr, Jim Cain, John Mitchell and Leon Trinkle officiating. Burial will be at Whitehall Cemetery. Friends may call 3-8 p.m. today at Chandler Funeral Home, and one hour prior to services Sunday at the church. – unknown source newspaper
MOORE
Mrs. Jane Moore, aged 73, wife of Alvis Moore, died Saturday night at her home near South Union, of a complication of diseases. She leaves a husband and four children. The funeral was held at two o'clock at South Union, yesterday in charge of Rev. Jacob Carmichael. – Bloomington Carrier, 01 Apr 1902, Page 001
William J Moore - Born September 14, 1929 in Monroe Co., IN Died June 24, 1998 in Indianapolis, IN Parents were J Russell and Frances (May) Moore. Survived by his mother; daughter, Robin Moore; son, Ricky Moore and brothers, James L., Henry T. and Richard I. Moore. Services at Allen Funeral Home with burial in Clear Creek Cemetery. The Herald-Times, Bloomington, IN, Friday June 26, 1998 – shared by Judy Jefferson
MORRIS
Frederick Spaulding Morris, the two-year-old son of Mr. and Mrs. James L Morris, 639 south Rogers Street, died this morning at 5:30. He had been ill with cholera infantum for four weeks. Mr. and Mrs. Frank Spaulding south Rogers Street are grandparents of the child. Shore services will be held at the house this evening at 7:30 and the body will be taken to Bedford Sunday on the 6:20 Monon train and the funeral will be held from the residence of Mr. and Mrs. W. H. Ikerd, in charge of the Rev. Dubber. – The Bloomington Evening World 1 Aug 1914 Page 4
---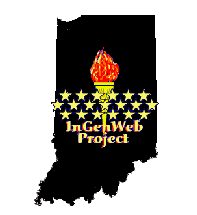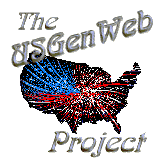 ---