---
Monroe County Obituaries - Surname "G"
---
GAMES
Lois M "Granny" Games - Born March 18, 1916 in Bloomington, IN - Died November 25, 1999 in Terre Haute, IN Parents were Charles and Florence (Gray) Smith. Survived by daughters, Donna Bevis, Sharon Batts and Becky Saxon; sons, Ben and Dennis Games and sisters, Mae Youngblood and Emma Hawkins. Preceded in death by her husband, Harry E Games; daughters, Patty Games, Shirley Aull and Frieda Morgan; brothers Louis, Winfred, Clinton, Clifford Smith and Bill Brinegar and sisters, Betty Alcoser, Bernice Fulford and Virginia Lawyer. Services at Day Mortuary. - The Herald-Times, Bloomington, IN - Saturday, November 27, 1999
GARDNER
Ethel V Gardner - Born October 5, 1909 in Monroe Co., IN - Died February 24, 1979 in Bloomington, IN - Parents were Clarence and Lola (Brown) Ellis. Survived by daughter, Mrs. William (Marilyn) Doub; son, Edward Gardner and a sister, Mrs. Charles (Mabel) Bartley. Preceded in death by husband, Allen E and a son, Max Gardner. Services at Fairview United Methodist Church with burial in Valhalla Memory Gardens. - The Herald-Telephone, Bloomington, IN, Monday, February 26, 1979, shared by Judy Jefferson
GENTRY
Miss Nancy Gentry, 82 years old, who has made her home for the past eighteen years at the R. H. Gentry homestead on south Rogers street, died at two o'clock Sunday afternoon of the infirmities of old age. She had been blind a number of years and was also partially paralyzed. Miss Gentry was a sister of the late R. H. Gentry and is survived by one brother, Absolom Gentry, of Brazil; also the following nephews and nieces: H. S., W. W., J. W., and Frank Gentry, Mrs. T. J. Penrod, Mrs. Emma Evans, and Mrs. Jessie Gant. Miss Gentry was a faithful member of the Baptist church. She was a native of North Carolina. Funeral will be held at the Baptist Church in Stanford at eleven o'clock tomorrow in charge of the Rev. J. W. Neill. The interment will take place at the Burch cemetery. - Bloomington Weekly Courier, 23 March 1915
GETTY
Miss Ida E. Getty, 35 years old and daughter of Mrs. Rosa Getty seven miles east of the city, died yesterday evening of lung trouble. She is survived by her mother, one sister and one brother. Funeral at the house at ten o'clock tomorrow I charge of the Rev. T. H. Hanna, Jr., Interment will take place at New Rose Hill cemetery. The Bloomington Evening World 23 Jul 1914 Page 1
GIBSON
Gertrude Gibson - Born July 15, 1907 in Clarkson, KY - Died November 2, 1996 in Bloomington, IN Parents were Frank and Ada (Litsey) Collard. Survived by daughters, Marilyn K Bartos and Lucille G Braun; son, Raymond C Gibson and former husband, Raymond Gibson. Preceded in death by infant daughter; brothers, Edwin, Claude, Wilbur and Carl Collard and sisters, Edith Milner, Gladys Bell, Viola Sims and Helen Collard. Services at St. Elizabeth Church in Clarkson, KY with burial at St. Elizabeth Cemetery. - The Herald-Times, Bloomington, IN, Tuesday, November 5, 1996 – shared by Judy Jefferson
GILBREATH
Frances, three months old son of Mr. and Mrs. James Gilbreath, Allen Street, died of pneumonia at five o'clock last evening after an illness of two weeks. Funeral was held this afternoon and interment was at Rose Hill cemetery. – Bloomington Evening World Wed 30 Jul 1915
GILLESPIE
Funeral services for Mrs. Andrew Gillespie, who died yesterday at noon from internal injuries received Monday evening when she fell through to the cellar by accident, will be held tomorrow afternoon at 2 o'clock from the residence. 603 West Fourth Street, in charge of Dr. C. H. Taylor, of the First M. E. church. Interment at Presbyterian cemetery at Ellettsville. Members of Pocahontas will have charge of the services at the grave and will act as pallbearers. – Bloomington Evening World, 29 August 1923.
Vivian, the two years old daughter of Mr. and Mrs. Frank Gillespie, died at the home of her parents at Ellettsville last evening after several weeks illness with measles which grew into pneumonia. The burial will be tomorrow. – Bloomington Evening World, 29 May 1917, Page 001
GOBLE
Andrew Jackson H. Goble, 79 years old, a farmer living north-east of Stinesville died Saturday night at his home following an illness of heart trouble He is survived by the widow and several children. Funeral services were held Tuesday at 2 o'clock at the residence. - Newspaper clipping, Morgan County Library, IN - Mar. 14, 1940
One of Monroe county's old citizens, Rufus Goble, died at the residence of Mrs. Wampler on the 20th inst., and was buried at the Wampler cemetery Sunday. - – The Stinesville Review, 28 Oct 1899, page 003
GOODMAN
David Goodman, 66, of Springville, died at 2:55 pm on Friday, June 7, 2013 at the IU Health Bloomington Hospital. Born December 23, 1946 in Lawrence County he was the son of Charles Goodman, Jr. and Phyllis K. (Bridwell) Goodman. He married Anna Evans on September 23, 1989 and she survives. He had been employed at CFC. He was a member of the Cornerstone Worship Center. He enjoyed playing guitar, woodworking, and fishing. David was a wonderful husband, father, father in law, and grandpa and was loved by all who knew him. Survivors include his wife Anna of Springville; one son: Travis Goodman and his wife Lee of Jasonville; four stepchildren: Kevin Tolliver and his wife Lori of Newport, NC, Matthew Tolliver and his wife Debbie of Morrow, OH, Derek Tolliver of Indianapolis, and Carrie Thomas of Gosport; two granddaughters: Kara Goodman, and Piper Deykes; nine step grandchildren: Natalie Kidd, Brandi Holmes, Gina, Justin, Jacob, Joanne, Reece, Lauren, and Cameron Tolliver; three great grandchildren: Uriah Blakey, Ivy Lynn Stahl, and Finesse Jones; one brother: Dennis Goodman and his wife Marilyn of Needmore; two sisters: Shona Turpin of Bloomington, and Diane Anderson and her husband Carl of Spencer; several nieces and nephews. He was preceded in death by his parents. Funeral services will be conducted at 11 am on Tuesday, June 11th at the Cornerstone Worship Center in Judah, with Pastor Rodney Reynolds and Pastor Don Myers officiating. Burial will follow in the Springville West Cemetery. Friends may call from 4 pm until 8 pm on Monday, June 10 at the Day & Carter Mortuary and to the hour of service Tuesday at Conerstone Worship Center. The family asks that friends consider memorial contributions be made to the Cornerstone Worship Center Missions Group.
Bedford-Dennis Lane Goodman, 70, of Bedford died at 7:00 pm on Friday, April 29, 2016 at the IU Health Hospice House. Born November 19, 1945 in Lawrence County he was the son of Rusty and Phyllis Kay (Bridwell) Goodman. He married Marilyn South in August of 1980 and she survives. He retired from General Motors Powertrain as a tool and dye maker. He was a member of the Harrodsburg Assembly of God Church, the UAW, and the Sons of the American Legion. Denny loved his family dearly and spoiled his grandkids to no end. Never meeting a stranger he had many acquaintances and was lucky enough to have a few close friends he loved dearly. He was always good about helping people out. He loved to hunt, particularly deer and was an avid fisherman. He loved golf, and Marilyn believes he was born with a club in his hands. Denny made every moment precious at the Hospice House, that we were blessed to share with him. He brought so much joy and laughter to every person that came to visit. He welcomed each and every one with a smile, and never tired of them. His family was told by many that they came to lift his spirits up, but were the ones who left with their spirits lifted instead. Denny passed with much grace. Survivors include his wife Marilyn of Bedford; five children: Heather Goodman of Texas, Hope Goodman of Texas, Tammy Bartlett of Bedford, Kelly Powell and her husband Scott of Mauckport, IN , Alan Level of Bedford; 11 grandchildren; 5 great grandchildren; sisters, Dianne Anderson of Spencer, and Shona Turpin of Bloomington. He was preceded in death by his parents, and one brother, David Goodman.
GRAHAM
Chas Graham, aged 71, died at his home at Bloomington this week. He was a fire insurance agent and moved from Owensburg, Greene county, six years ago. – The Stinesville Review, 25 Jan 1902, Page 001
Mrs. Martha Alice Graham - 61 years old, Died Jun 8, 1941 in Massleville, OH Survived by husband, John Graham; sons, James T, Raymond and William Roy; daughter, Mrs. Gertrude Cain and sisters, Catherine Ingram and Mary Ingram. Services at Arthur Day Mortuary. The Bloomington Daily Telephone, Bloomington, IN, Monday June 9, 1941 – shared by Judy Jefferson
GRAY
Adam M. Gray, 20, of Spencer, died Tuesday at Methodist Hospital in Indianapolis. Born Oct. 7, 1979, in Lebanon, he was the son of Carla (Rose) DeVol. He was a machine operator and had attended Owen Valley High School. Survivors include his mother and stepfather, George DeVol, of Spencer; one sister, Patti Dowden of Spencer; three brothers, John Maxwell of Patricksburg, Carl Gray of Jamestown and Robert Trobough of Spencer; his grandparents, Carl and Dianna Rose of Owensville, Mo., and Carol Gray of Spencer; three nephews and one niece. Services will be 2 p.m. Friday at West & Parrish & Pedigo Funeral Home in Spencer with the Rev. David Rawls officiating. Burial will be at Whitehall Cemetery. Friends may call from 11 a.m. until services Friday at the funeral home. – unknown source newspaper
---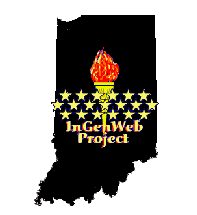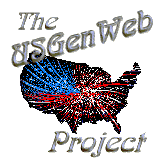 ---