Whitehall Cemetery
---
Is located at the intersection of Highway 43 and Highway 48 in Section 31 of Richland Township.
This is an index of known burials in the Whitehall Cemetery along with some tombstones photos taken in January 2010
Some stones aren't aging well and are hard to read - thus the dates listed should be verified with other sources if possible.
Any additions, corrections or questions are always welcome - contact links are at bottom of this page.
---
(Just click on the thumbnail for a larger view)
---
| | | | | | | | | | | | | | |
| --- | --- | --- | --- | --- | --- | --- | --- | --- | --- | --- | --- | --- | --- |
| Surname | Given Names (Maiden) | | | Born | | | | Died | | | Relationships | | Miscellaneous |
| | | | | | | | | | | | | | |
| Albright | Wilma Maxine | | 15 | Apr | 1923 | | 25 | Dec | 1967 | | | | |
| Allen | Bertha (Raper) | | 16 | Apr | 1880 | | 18 | Oct | 1958 | | | | |
| Alsup | Bettie | | | | 1819 | | | | 1882 | | | | |
| Brown | Andrew R | | 6 | Feb | 1857 | | 23 | Feb | 1915 | | | | |
| Brown | Charles H | | | | | | 17 | Jan | 1872 | | son of H. & G. H. | | |
| Brown | Cynthia Ann | | 26 | May | 1835 | | 20 | Oct | 1854 | | wife of James H. | | married 24 March 1852, Putnam Co., IN |
| Brown | Daniel Gray | | 14 | Jul | 1837 | | | | | | son of W. B. & M. D. | | Civil War Veteran |
| Brown | Earl Oslen | | 15 | Feb | 1888 | | 16 | Aug | 1888 | | son of D. & M. | | |
| Brown | Eliz | | | | 1766 | | | | 1836 | | wife of Wm. | | |
| Brown | Eliza (Raper) | | 21 | Jun | 1843 | | 7 | Feb | 1904 | | 2nd wife of wife of James H. | | died in Howard, Kansas |
| Brown | James David | | 25 | Feb | 1861 | | 20 | Dec | 1912 | | son of J. W. & M. | | Book H-19, Page 060 |
| Brown | James H, Cpt | | | | 1842 | | 25 | Sep | 1930 | | | | Civil War Veteran |
| Brown | James H. | | 18 | Mar | 1828 | | 27 | Jan | 1903 | | | | died in Howard, Kansas |
| Brown | James, Sr. | | | | | | 30 | May | 1852 | | | | |
| Brown | Joe E. | | 21 | Feb | 1872 | | 8 | Dec | 1955 | | | | |
| Brown | John C. | | | | 1830 | | 30 | Sep | 1909 | | | | |
| Brown | John M. | | 11 | Dec | 1833 | | 11 | Dec | 1833 | | son of W. R. & M. D. | | |
| Brown | John W. | | 8 | Nov | 1830 | | 14 | Dec | 1914 | | | | |
| Brown | John W. | | | | 1870 | | | Jun | 1952 | | | | |
| Brown | Laura | | 26 | Jun | 1866 | | 22 | Mar | 1947 | | | | |
| Brown | Lola E. | | | | 1880 | | | | 1962 | | wife of John W. | | |
| Brown | Margaret | | | | | | 27 | Sep | 1831 | | daughter of W. R. & M. D. | | 1 year old |
| Brown | Martha F. | | 5 | Jul | 1835 | | 8 | Dec | 1903 | | | | Book H-16, Page 006 |
| Brown | Martha J. | | 14 | Feb | 1830 | | 9 | Jan | 1903 | | wife of John W. | | |
| Brown | Mary | | | | | | 5 | Feb | 1870 | | daughter of W. R. & E. A. | | 2 years old |
| Brown | Mary A. | | | | | | 29 | Jun | 1864 | | daughter of W. R. & M. D. | | 28 years |
| Brown | Mary D. | | | | | | 27 | Sep | 1872 | | wife of W. R. | | 70 years |
| Brown | Minnie May | | | | | | 30 | May | 1958 | | wife of James D. | | |
| Brown | W. B. | | | | | | 2 | Feb | 1872 | | | | 74 years |
| Brown | Wm. | | | | | | 15 | Dec | 1830 | | | | |
| Buckner | Mary A. | | | | | | 13 | Oct | 1852 | | | | 29 years |
| Butler | Nancy | | | | | | 7 | Nov | 1864 | | wife of G. W. | | 53 years |
| Christy | Anna M. (Brown) | | 12 | Dec | 1824 | | 25 | Mar | 1863 | | wife of Wm. B. | | |
| Christy | Joseph M. | | | | | | 8 | Jun | 1861 | | son of W. B. & A. M. | | |
| Christy | Unnamed | | | | 1843 | | 8 | Jun | 1864 | | | | Civil War Veteran |
| Christy | William B. "Bee" | | 15 | Jul | 1822 | | 15 | Feb | 1900 | | | | Civil War Veteran |
| Clements | David | | | | 1755 | | 16 | Jul | 1840 | | | | Revolutionary War Veteran |
| Coffey | Martha J. | | | | | | 29 | May | 1884 | | wife of Alfred | | 57 years |
| Colson | Sharon L. (Johnson) | | 4 | Jun | 1935 | | 22 | Aug | 2007 | | wife of Earl | | |
| Edwards | George Washington | | 1 | Jul | 1915 | | 29 | Jul | 1990 | | son of John & Dessie | | |
| Fisher | George W. | | | | | | | Jul | 1968 | | | | |
| Fisher | Inez May (Oliver) | | 15 | Jan | 1902 | | 20 | Jan | 1932 | | | | |
| Freeman | Donald Leon | | 25 | Aug | 1927 | | 14 | Jan | 1981 | | | | |
| Freeman | Fraulein (Livingston) | | 15 | Jan | 1901 | | 6 | Apr | 1963 | | wife of Ray | | |
| Freeman | Gary D. | | | | | | 5 | May | 1998 | | son of D. & V. | | 45 years |
| Freeman | Herman Ray | | 23 | Jul | 1901 | | 8 | May | 1972 | | | | |
| Freeman | James H. | | | | | | 7 | Jul | 1917 | | | | Civil War Veteran |
| Gray | Adam Matthew | | 7 | Oct | 1979 | | 7 | Mar | 2000 | | son of Carla | | |
| Hall | Mary | | | | | | | | | | | | wife of Noel |
| Harrah | A. W. B. | | | | 1823 | | | Nov | 1883 | | | | |
| Harrah | Andrew | | | | | | | | 1843 | | son of G. & S. | | 11 years |
| Harrah | Cora | | 1 | Apr | 1870 | | 6 | Dec | 1901 | | wife of Wm. | | |
| Harrah | Daniel M. | | | | 1865 | | 23 | Nov | 1883 | | son of A. W. B. | | |
| Harrah | Eliz | | | | | | 29 | May | 1841 | | wife of James | | |
| Harrah | Eliz | | | | | | 24 | Sep | 1855 | | wife of Jas. C. | | |
| Harrah | John C. | | | | 1858 | | | | 1900 | | | | |
| Harrah | Margaret | | 29 | Oct | 1787 | | 23 | Aug | 1835 | | wife of Wm. | | |
| Harrah | Mary A. | | | | 1826 | | 23 | Mar | 1910 | | | | Book H-19, Page 023 |
| Harrah | Nancy M. | | 28 | Jan | 1860 | | | | | | | | |
| Harrah | Samuel A. | | 5 | Dec | 1828 | | 16 | Feb | 1906 | | son of Charles & Sarah | | Company D, 80th Regiment |
| Harrah | Samuel B. | | 4 | Dec | 1857 | | 13 | Oct | 1908 | | | | Book H-19, Page 010 |
| Harrah | Sarah Margaret | | 4 | Feb | 1829 | | 16 | Jan | 1900 | | wife of Samuel A. | | Book H-14, Page 001 |
| Henry | Dorothy Nancy (Close) | | 12 | Nov | 1906 | | 21 | Jun | 1989 | | | | |
| Henry | Odeth | | 13 | Nov | 1900 | | 11 | Jul | 1974 | | | | |
| Johnson | Cecil | | 24 | Jan | 1897 | | | Oct | 1960 | | | | |
| Johnson | Cletis | | 8 | Nov | 1894 | | 8 | Apr | 1980 | | | | |
| Johnson | Evelene (Abram) | | 6 | Jan | 1924 | | 19 | Oct | 1997 | | Wife of Bud | | |
| Johnson | Frances J. | | 12 | Apr | 1919 | | 13 | Dec | 1981 | | | | |
| Johnson | Mary (Livingston) | | 14 | Jul | 1899 | | 4 | Apr | 1989 | | | | |
| Johnson | Nellie | | 25 | Jun | 1895 | | 17 | Oct | 1981 | | | | |
| Johnson | Paul G. | | 4 | Nov | 1918 | | 29 | Oct | 1992 | | | | |
| Johnson | Phyllis Ann | | 2 | Oct | 1935 | | 17 | Feb | 1971 | | | | |
| Johnson | William C. | | 3 | Mar | 1925 | | 29 | Oct | 1988 | | | | |
| Lake | Martha Jane (Oliver) | | | | 1873 | | | Aug | 1934 | | | | |
| Livingston | Bertie | | 6 | Jan | 1871 | | 15 | Jun | 1970 | | | | |
| Livingston | Carrie | | | Dec | 1878 | | | Oct | 1969 | | | | |
| Livingston | Charles G. | | | Jan | 1870 | | | | 1913 | | | | |
| Livingston | Elizabeth (Neill) | | | Aug | 1838 | | | Feb | 1924 | | wife of Nathan | | 85 years |
| Livingston | George | | 21 | Feb | 1910 | | 3 | Nov | 1988 | | | | World War II |
| Livingston | Henry A. | | | Apr | 1874 | | | Mar | 1952 | | son of Nathan and Elizabeth | | 77 years, "Harry" |
| Livingston | Leroy | | 2 | Oct | 1922 | | 27 | Jan | 2003 | | | | |
| Livingston | Nathan F. | | | Sep | 1827 | | | | 1904 | | | | |
| Livingston | Sarah J. | | 4 | Mar | 1856 | | 7 | Aug | 1858 | | daughter of N. & A. | | |
| Livingston | Wm. | | | | 1907 | | | | 1916 | | | | |
| Lloyd | Kristy Jo (Norris) | | 15 | Jul | 1971 | | 31 | May | 2009 | | | | |
| Lyle | Emmett | | 4 | Jun | 1928 | | 14 | Nov | 1979 | | | | |
| Maners | Emil | | | | 1906 | | 16 | Jun | 1906 | | son of A. & N. | | 5 months |
| Maners | Naomi (Neill) | | 16 | Jul | 1884 | | 13 | Jun | 1906 | | wife of Abner | | |
| Mason | Daniel | | 10 | Jun | 1818 | | 25 | Dec | 1900 | | | | |
| Mason | Eliz | | 23 | Oct | 1820 | | 13 | Jun | 1853 | | wife of Dan | | |
| Mason | Eliz | | | | | | 18 | Apr | 1874 | | wife of Dan | | 48 years |
| Mason | Samuel B. | | | | | | 5 | Feb | 1863 | | son of D. & E. | | 17 years |
| Mason | Silas | | | | | | 26 | Mar | 1888 | | | | 72 years |
| Mathis | James Robert | | 12 | Jun | 1925 | | 4 | Mar | 2009 | | | | |
| Mayn | Alexander, Rev. | | 20 | Jan | 1830 | | 18 | Aug | 1912 | | | | Book H-20, Page 134 |
| Mayn | Infant | | | | | | | | 1883 | | daughter of A. & M. E. | | |
| Mayn | Infant | | | | | | | | 1888 | | son of A. & M. E. | | |
| Mayn | Infant | | | | | | | | 1890 | | son of A. & M. E. | | |
| Mayn | Infant | | | | | | | | 1893 | | son of A. & M. E. | | |
| Mayn | Mary E. | | 5 | Feb | 1859 | | 3 | Mar | 1940 | | wife of Rev. A. | | |
| Mefford | Amanda J. | | | | | | 31 | Mar | 1858 | | daughter of Wm. & C. | | 18 years |
| Mitchell | Albert Walter | | 10 | Sep | 1917 | | 15 | Dec | 2006 | | | | |
| Mitchell | Ruth (Needham) | | 26 | Oct | 1921 | | 25 | Oct | 2002 | | wife of Albert | | |
| Moreland | Charlie | | 25 | Apr | 1859 | | 6 | Jul | 1866 | | son of L. H. & M. | | |
| Moreland | Frances M. | | 17 | Nov | 1861 | | 4 | May | 1866 | | daughter of L. H. & M. | | |
| Moreland | Nancy | | 15 | Mar | 1866 | | | Jul | 1866 | | daughter of L. H. & M. | | |
| Neill | Alfred | | 6 | Oct | 1854 | | 4 | Sep | 1855 | | son of A. K. & N. F. | | |
| Neill | Amanda (Houston) | | 22 | Mar | 1830 | | 29 | Jun | 1900 | | wife of William | | |
| Neill | Andrew | | | | | | 25 | Dec | 1886 | | son of J. & N. E. | | 1 year |
| Neill | Andrew K. | | | | | | 21 | Aug | 1897 | | | | Book H-12, Page 017, 76 years |
| Neill | Eliz | | | | | | | Mar | 1836 | | daughter of W. & C. S. | | 21 years |
| Neill | Gilbert | | | | 1821 | | | | 1894 | | husband of Minerva | | |
| Neill | James G. | | | | 1857 | | 11 | Jan | 1891 | | | | 33 years |
| Neill | John | | | | 1853 | | | | 1870 | | | | |
| Neill | Martha G. | | | | | | 1 | Jan | 1858 | | daughter of W. & S. | | 14 years |
| Neill | Minerva | | | | | | 2 | Jan | 1850 | | wife of G. W. | | 35 years |
| Neill | Nancy (Raper) | | 11 | Sep | 1861 | | 10 | Oct | 1886 | | wife of J. G. | | 25 years |
| Neill | Nancy Ann (Moreland) | | 14 | Feb | 1831 | | 21 | Apr | 1871 | | wife of J. B. | | 40 years |
| Neill | Sarah "Sally" (Alsup) | | | | 1821 | | 13 | Jul | 1910 | | | | |
| Neill | Vandilla | | | | 1869 | | | | 1882 | | | | |
| Neill | William F. | | 7 | Sep | 1818 | | 22 | Apr | 1895 | | husband of Amanda | | |
| Neill | Wm. | | | | | | | | 1854 | | | | 21 years |
| Norris | Debra Sue | | 23 | Jul | 1975 | | 24 | Jul | 1975 | | | | |
| Norris | James Thomas | | 16 | Jun | 1928 | | 2 | Jul | 1991 | | | | 63 years |
| Norris | Peggy Sue | | 23 | Jul | 1975 | | 25 | Jul | 1975 | | | | |
| Oliver | Charles H. | | 19 | Apr | 1904 | | | Apr | 1984 | | | | |
| Oliver | Ethel | | 31 | Aug | 1886 | | 4 | Mar | 1964 | | | | |
| Oliver | Hettie | | | | | | 9 | May | 1950 | | wife of John P | | 74 years |
| Oliver | John P. | | 29 | Jul | 1875 | | | Feb | 1970 | | | | |
| Oliver | Veneda | | | | 1906 | | | Aug | 1966 | | | | |
| Raper | Andrew Thomas | | 7 | Dec | 1858 | | | | 1931 | | son of John & Sarah | | |
| Raper | Blanch | | 7 | Sep | 1876 | | 18 | Dec | 1893 | | | | |
| Raper | Eliza | | 8 | Dec | 1855 | | 12 | Apr | 1864 | | daughter of J. A. & S. H. | | |
| Raper | Glen | | 1 | Jul | 1892 | | 18 | Dec | 1893 | | | | |
| Raper | John Addison, Sr. | | 12 | Jul | 1829 | | 25 | Jul | 1906 | | | | |
| Raper | Sarah A. (Neill) | | 27 | Jul | 1828 | | 2 | Mar | 1892 | | wife of John | | |
| Rumple | Leon "Pete" | | 17 | Aug | 1933 | | 27 | Jun | 2005 | | | | |
| Rumple | Wilma L. | | 30 | Nov | 1927 | | 8 | Jan | 2005 | | wife of Pete | | |
| Smith | Leven Townsend | | | | | | 19 | Feb | 1857 | | | | 37 years |
| Uland | Emil | | 25 | Jan | 1904 | | 6 | Jun | 1974 | | | | |
| Uland | Freeda | | 22 | Nov | 1910 | | 5 | Aug | 1997 | | | | |
| Uland | Russel Thomas | | | Sep | 1934 | | | Oct | 1934 | | | | |
| Uland | Wm | | | | | | 9 | Mar | 1971 | | | | 82 years |
| Verboon | Alwin Josefien Kraake | | 1 | Nov | 1916 | | 4 | Nov | 1998 | | | | |
| Williams | Matilda | | | | | | 20 | Mar | 1867 | | wife of J. | | 44 years |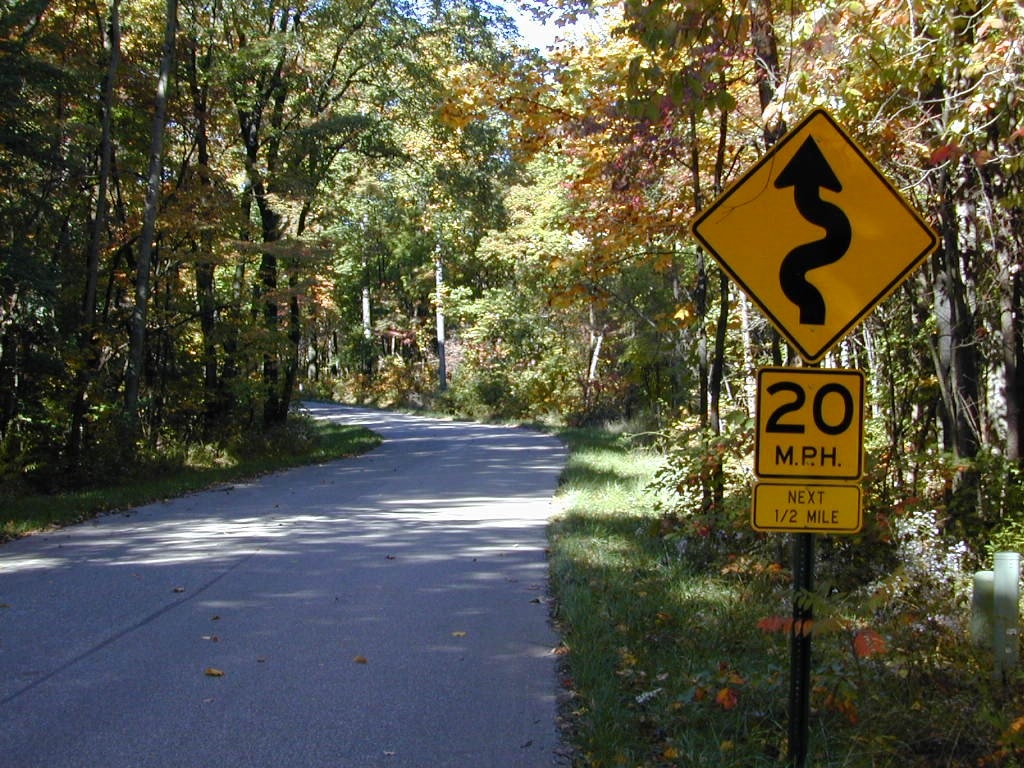 Click on the above Monroe county road to submit questions or corrections
---
---