This site is currently under construction. Please be patient and check back soon.


May the hard work, forsight, determination, inventiveness and ingenuity of our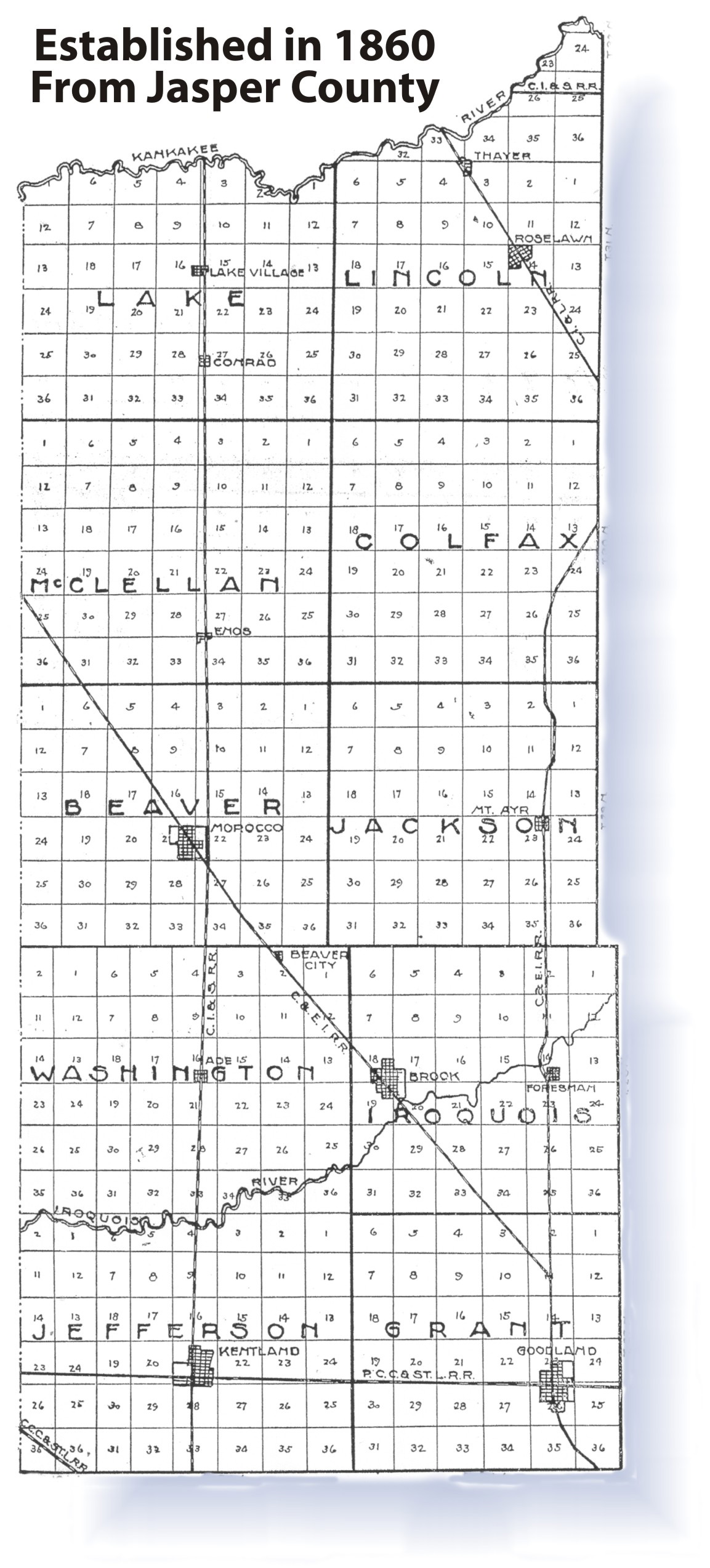 pioneer ancestors serve as
an inspiration to us
in preserving what we can of
their rich heritage for future
generations
.
We dedicate our work to their memory.
NEW HISTORY BOOK NOW IN THE WORKS! -
THE HISTORY OF THE TOWN OF MT. AYR, INDIANA. JACKSON AND COLFAX TOWNSHIPS

The Newton County Historical Society is in the beginning stages of publishing a book with
the history of the town of Mt. Ayr, Indiana, Jackson Township and Colfax Township. County Historian Donna LaCosse is heading up this committee and she has gathered together and uncovered new items for the project.
We are looking in particular for family histories and photos. Old historical photos and in need of the area,
and you can email them to us. We prefer a high resolution for publication. A JPG at max if you scan them as 300 dpi work. Please tag each photo with description, history that you know about them and so forth. All photos will be returned as quickly as possible.

All Submissins will be free, and we ask that you send photos with complete identification
and your family history to newtonhs@ffni or mail them to the
Newton County Historical Society, P.O. Box 303, Kentland, IN 47951. For more information, please contact the Resource Center at 219-474-6944. Please leave your name and contact info on voice mail. Thank you!
---

Current Society Officers:
Bernie Murphy
,

President; Mike Williamson, Vice President; Becky Lyons,
Secretary; Darlene Truby, Treasurer; Sig Boezeman, Member At Large; Janet Miller, Ex-Officio
Family History Division: Beth Bassett, Director; Janet Miller, Treasurer
State County Historian:
Diane Elijah
Mission Statement:
It is the hope of the volunteers and members of the Newton County Historical Society will bring together those people interested in the history of Newton County, and will promote an understanding and appreciation for the people and community of Newton County through research, preservation,
restoration, education and publications.
(c) 2011 Newton County Historical Society.
All rights reserved. A 501-3(c) non-profit organization.
Contact us at 219-474-6944 or by email:
newtonhs@ffni.com