Thompson, Daisy Viola Abbott, 1904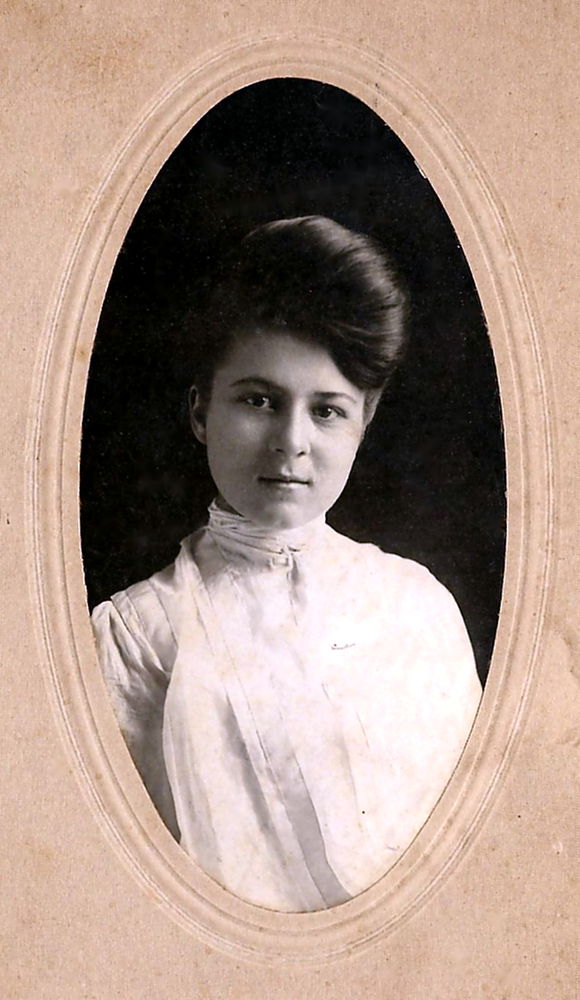 Daisy Viola Abbott Thompson

Source:
From Don Coling - Indiana Genealogy Facebook page
This is my Great Grandmother Daisy Viola Abbott Thompson. This photo taken in Crawfordsville is believed to have been taken in 1904 for her wedding. She was born Sept 24, 1888 in Coal Creek Twp., Montgomery Co., Indiana. Her parents were George and Emogene Bannon Abbott. Her father died on April 23, 1890 when Daisy was just a year and seven months old. On Sept 25, 1904, she married George Everett Thompson in Elmdale, Montgomery County.
Daisy was the mother of five children of which two died shortly after being born.
All the children except Kenneth were born in Coal Creek Twp., Montgomery County.
Kenneth was born at Home Hospital in Lafayette.
FIVE CHILDREN:
Carl Raymond my grandfather was born June 2, 1905.
Maurice Eugene "Bill" my granduncle was born March 7, 1907.
Howard Elmer my granduncle was born Dec 7, 1908 and died on Dec 27, 1908.
Mary Katherine my grandaunt was born Nov 13, 1914 and died on Nov 19, 1914.
Kenneth Lee my granduncle was born Dec 8, 1928.