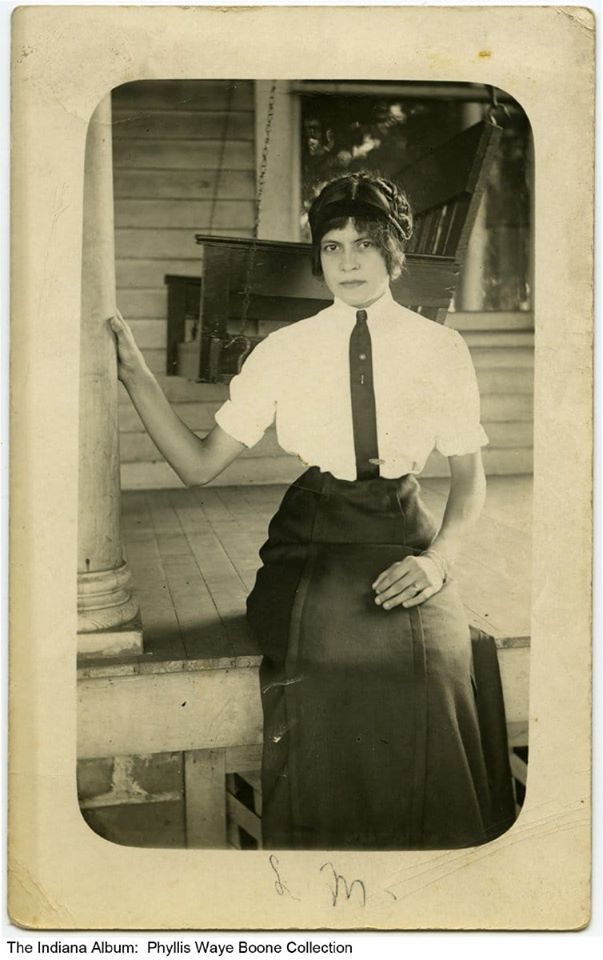 Source: Indiana Album - Montgomery County, circa 1915 -
Lida (Waye) Michael wears clothing typical of working women during the Edwardian era and up to World War I. She wears a long skirt, a shirtwaist or waist (a blouse fashioned to look like a man's shirt) with rolled-up sleeves, and a tie. Her hair is pulled back, braided, and secured with a velvet headband. Her wedding ring indicates that this postcard photo was taken after her marriage to Raymond Michael (1894-1957) on September 6, 1913.
Lida L. Waye (1895-1960), was the daughter of Shubal Jefferson Waye (1857-1940) and Mary Evelyn (Grady) Waye (1859-1940) of Montgomery County.