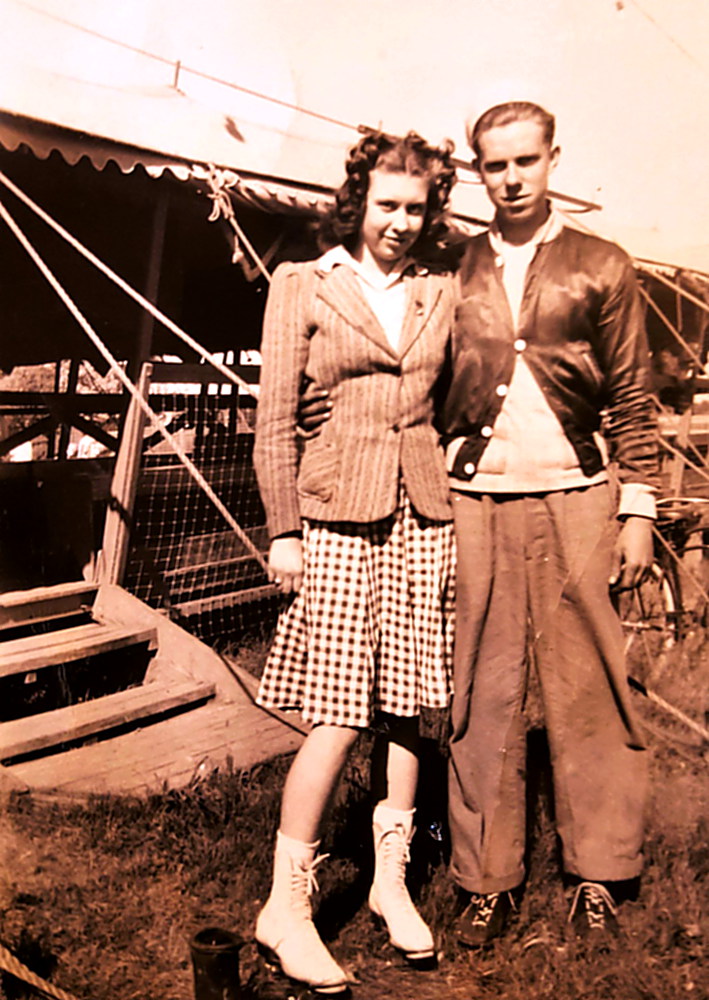 George and Betty (Keys) Keedy circa 1945-1946. This might be before they were married; I was born in '46, no date on photo.
They are standing next to the first tent rink built in C'ville. My Dad helped build it and managed it. It was located approximately where Starbucks is located now where So. Washington becomes 231. (The floor of this rink was used in the Idle Hour Skating Rink that sat where Wendy's is now.)
They both skated dance competition around Indiana and won several trophies. In later years, they both taught me "all the right moves" and is the reason I love skating!
Thanks to Ron Keedy