Thanks muches & muches more to Kim & Sandra for these !!
You girls are awesome :)

---
William Jason Fruits (1832-1904)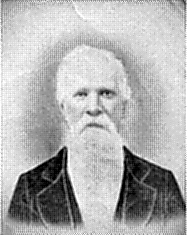 ---
---
Fruits Siblings
(Children of William and Eliza Jones Fruits)
Sitting is John Albert, and Rebecca
Left toright standing is Lavina "Viney", Mary Matilda Keys, my husbands line and Barbara (thanks sooooo very much to Kim Hancock)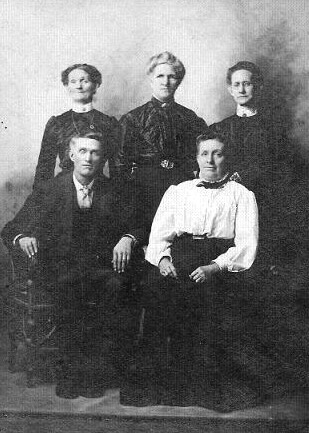 ---
Rubra, Barton & Paul
Fishero
Grandchildren of Albert McJunkins -- his daughter, Sarah married Alva Fishero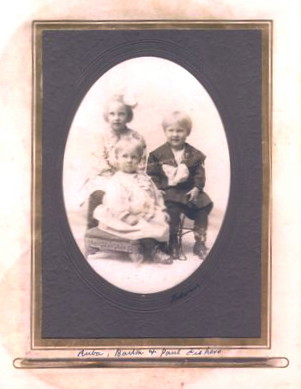 ---
Estella
Donaldson
---------- Daisy
Fruits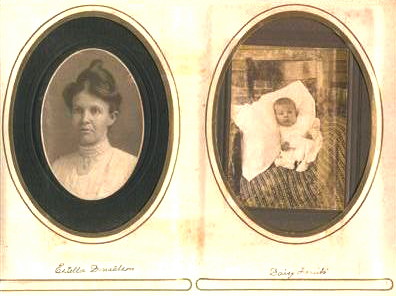 ---
Burl & Paul FRUITS
Herbert Merritt Fruits
-- (WWII 811th Tank Destroyer Unit) - POW Dec 18 1944 - April 18, 1945 - Rural Mail Carrier in the New Richmond area -- I adored Herb. He was born Oct 6 1911 in Crawfordsville, son of Charles and Mary (pic above) and passed away in Romney, TIppecanoe County, Indiana Dec 10, 1974) buried in Waynetown Masonic Cemetery
- Source personal knowledge and Family Histories of Montgomery County, IN
--- kbz
---
John & Jesse
Hatt
----------- Rubra
Fishero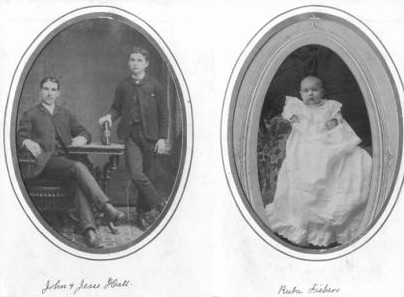 ---
---
FRUITS - MYERS BABIES -- HOW ADORABLE !!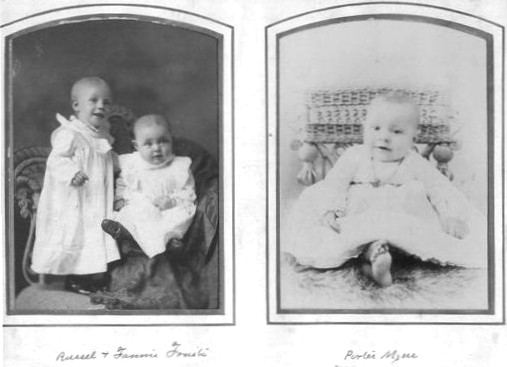 Note from Sandra: -- Russel & Fannie must be twins & are certainly adorable. Porter Myers was the son of Viola's sister & Manuel Myers. The baby died young I believe.

---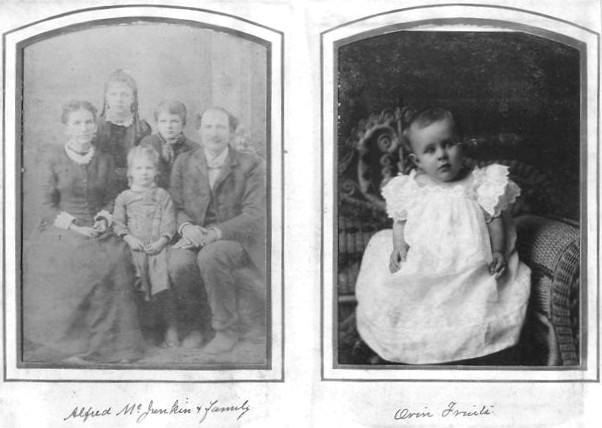 From Sandra: Alfred McJunkin was raised by John H. Compton on his farm near Alamo.I believe he & his family moved out west & then returned to live in Montgomery County. The Orvin Fruits must be one of the local Fruit family. I love these baby pictures.

---
KEYS, William G
-- Civil War Uniform (s/o William & Lydia Thomas Keys)
KEYS, William G
- grave at Andersonville, GA (died 2 July 1864; born in Butler County, OH 5 March 1827) married 16 March 1848
Thanks so much to
Kim H.
for these wonderful Keys pictures
---
Note from KBZ - Fairly sure this Orin Fruits was the first born of Hadley W. Fruits & Minnie E. Krout