FRUITS, George and Catherine Stonebreaker
George (Jr.) and Catherine Stonebreaker Fruits
Thanks to Andy Rice for this find!
I found this photo in the 1969 "Fruit Family of French Huguenot Origin" by Marie Rybolt. I haven't seen this photo anywhere else, although I could be mistaken. I'd love to track down the original or better quality. Andy

NOTE from Jim:
Picture on page 47 of book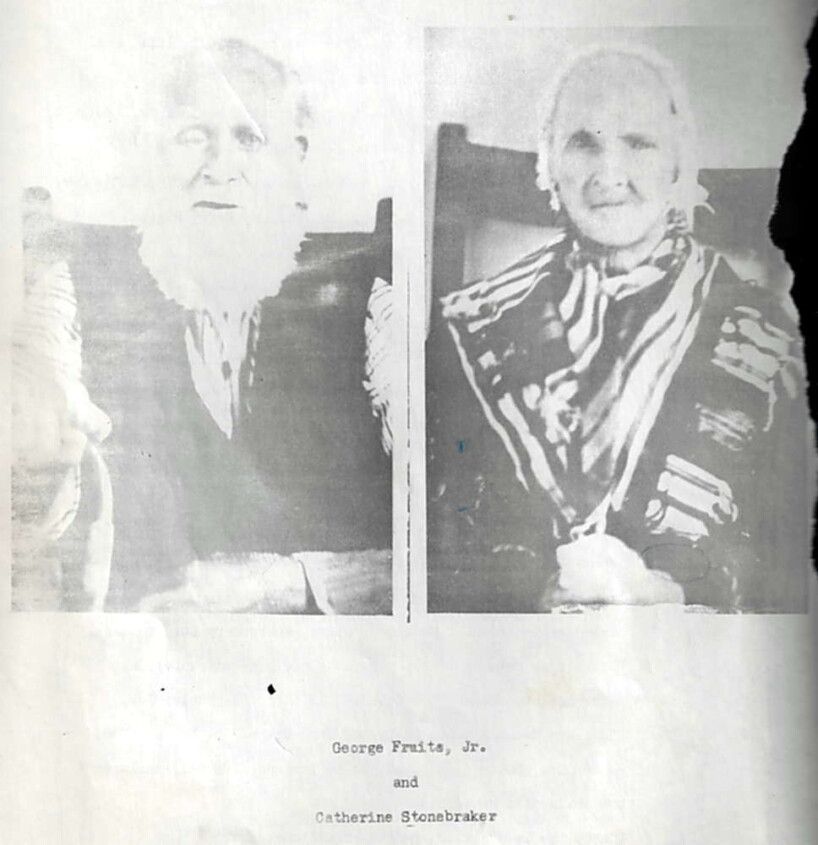 Below you will find copies of George's and Catherrine's pictures, that Andy Rice sent to us. These are made from the original Tin-Type Photos. If looking closely you will notice they are mirror images of the photos in the Book. Andy has no idea of the location of the original tin types.