DIGGING UP MYSTERIES OF LOST BONES ---
-- Help Us Give Them Peace of Mind
- let
me
know if you have info on any of these :)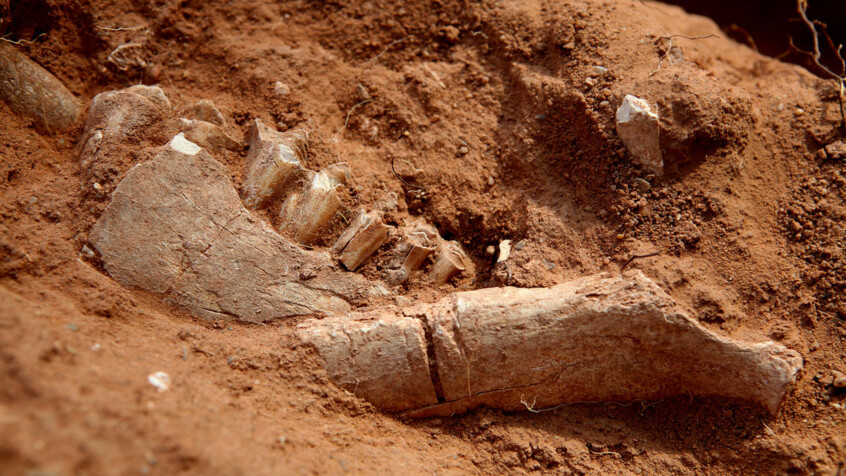 NOTE:
Image from Civil War site called Bones of Badger Hole - perfect for this page :)
---
In mid-September, 2017, a friend, Kim H. and I got to talking about so many unknown burials in Montgomery County. We'd love to unfold some of these mysteries for your enjoyment/entertainment/help/suggestions .... !!!!
---
Perhaps it would be easy if we just number them - you can refer to them in any correspondence then as Digging #1; Digging #7 .... THANKS FOR ANY HELP YOU CAN SEND OUR WAY to discover just where these folks are ...

---
Digging #1

-- SMITH, Thomas A
-- Looking for information on a missing family member. Thomas A. Smith, is said per his obituary to be buried in Masonic (Oak Hill Grant now) cemetery but they have no record of where he is buried. There is a record for the Military Marker that was ordered - -- Pvt. Co A 19th Regt Ind Infantry - Cemetery: Masonic Crawfordsville, Ind. Grave - blank. Died June 27, 1895 - Headstone from: Vt. Marble Co, Proctor, Vt. Smith fought for the Union Army during the CIvil War in the 19th Infantry. He was mustered into service July 29, 1861. Unknown as to when he was mustered out. -- Obituary - (thanks, Kim) -- Crawfordsville Journal Friday, July 5, 1895 - Crawfordsville, Indiana - On last Friday, a very solemn funeral procession passed through the city. It was a funeral of unusual significance. Thomas A. Smith, a veteran of Co A, 19th Regt Indiana Volunteer Infantry died at the county poor farm Thursday night, and Supt. Myers, who was a soldier himself, knowing that it was contrary to the sentiment of all good people to allow a soldier of the Union to be buried in the Potter's Field, and that the laws of the State had made provisions for the respectable burial of the soldiers, reported the matter to some comrade. M.V.R. Smith set about arranging for the funeral. He was not long in calling together some 35 of 40 of the old soldiers, and a lot was procured at the Masonic Cemetery, and all arrangements made for a respectable funeral service. At 3 o'clock in the afternoon the procession went out to the poor farm where Rev. H.A. Tucker, a veteran of the war, held a short service, when the remains were taken to the Masonic Cemetery where appropriate services were held and the homeless old soldier was laid to rest. There wa snot a relative present, nor one who was bound to him by the ties of kinship, but there were sorrowing hearts, and loving hands to lay him tenderly away, these were the men who were bound to him by ties that were welded in the fire of battle. As the years and roll on the veterans of the ware are drawn nearer and nearer together, and the ties of their comradship, become stronger and stronger regardless of the sentiments of those who enjoy the fruits of their vicotires, but who see no honor or renown in the remnant of the Grand Army that saved the life of the Republic... "From now until the end of the world, we and it shall be remembered. We few, we happy few, we band of brothers. For he today that sheds his blood with me, Shall be my brother."
---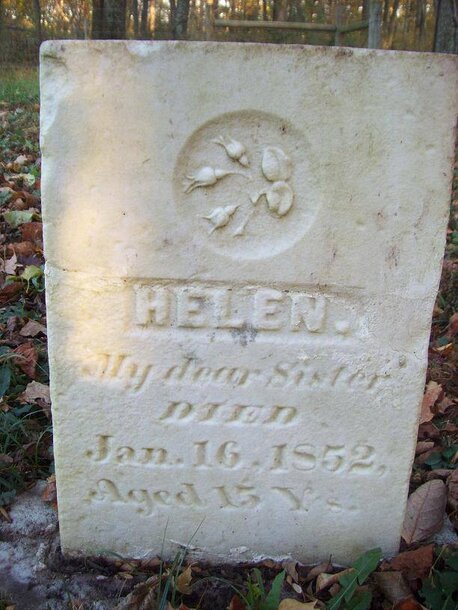 Digging #2
-- Kim herself is searching for the last name of Helen Y, born about 1837 died Jan 16, 1852 and is buried in the O'Neall Cemetery in Yountsville, Ripley Township, Montgomery County, Indiana. The marker reads: "Helen, My Dear Sister, aged 15 years. She is in the far South East corner of the cemetery on the very end, no markers near hers, only surname in the cemetery with a Y is Yount. Is she a Yount? Any help of ideas would be great appreciated. Find A Grave #30927248
---
Digging #3
-- I have a REAL fascination and empathy for those who died at our county poor farm. Although I've found 33 buried there from the original listing of stones of 7 people there, I know there are more and would like to have as many as possible and as much information on each as possible. One such is
Emma Call
who was never married, was 65 years old at her death and died at 6 in the morning of myocarditis on May 17, 1931. Her parents are unknown and her birthdate - on her death record, it does give the Montgomery Co Pauper Cem. as her burial place.
Along with Emma buried in the County Poor Farm cemetery, there are also
(Digging #4)
- Thomas Clark who died December 29, 1921 - no birth
= SOLVED - or, as good as it'll get - born Spet 1850 via 1900 census)
(Digging #5)
-- Morgan Day who died November 20, 1919 - no birth date
= SOLVED - or, as good as it'll get - born Spet 1850 via 1900 census)
(Digging #6)
-- Evie Vail Douglas died January 19, 1932 - no birth date
= SOLVED - or, as good as it'll get - born Spet 1850 via 1900 census)
(Digging #7)
-- P.J. Flynn - no known information other than name :(
(Digging #8)
-- Sanford Jackson - "about" 67 on his Death Record - died of cerebral hemorrhage at 5 p.m. July 12, 1936 - colored, single, laborer. BUried: Montgomery County Farm, July 13, 1936 by Noble Reeves of New Market -
SOLVED
(Digging #9)
-- Daisy Stump - died August 3, 1957 -
- SOLVED
---
(Digging #10)

-- Robbins
- 6 -- There were six Robbins family members moved to Oak Hill Cemetery from a small family cemetery in 1901 -- help us find who they are
---
(Digging #11)
-- Poor farmer,
Michael Gerbrick
, was the father of 33 children by six wives (his 6th wife he married twice but was married again after her). We have 25 of them named. However, we only have the name of three of them (we think he may also be a bigamist). Anyone know more? Or, anything else about the good "Mike."