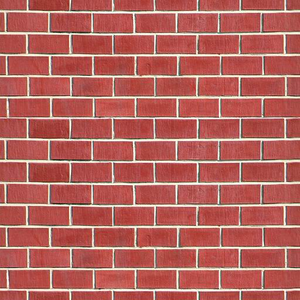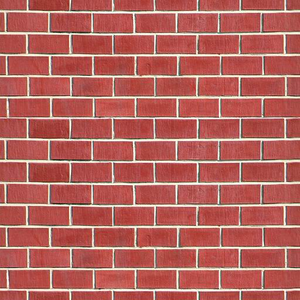 Thanks toClker.com for the great brick wall design :)
Register YOUR Montgomery County Brick Wall HERE -- NOW :)
---
ADAMS
-- Need help finding relations for Solomon ADAMS. He is on the 1860 Census in Parkersburg, Scott TWP, Montgomery Co, IN. He marries his wife Mary Ann ALEXANDER in Boone Co, IN on 17 Feb 1857. He indicates he was born in KY. Between 1866 and 1868 he moves to MO. Need to know if he is related to any of the ADAMS in the area. Is Hannah (ADAMS) BOONE his sister? How is William (in his HH in 1860) related to him if at all ? Cori & Kevin G
---
BARNES, Moses H. --
Moses was born in Kentucky about 1817, married Elizabeth GILL in Bath co KY 12 September 1838 (d/o Samuel Chriswell Gill and Sarah Malone) and died in Montgomery County, Indiana 8 March 1863. Elizabeth died (January 1849) shortly after the birth of twins, Grandison and Marcus. Moses married #2 Catherine Stover in 1849 who died in 1856. Moses married a 3rd time to Mary Ann Allnut. The death of Moses Barnes occurred 8 March 1863. Desire to know WHERE he is buried and his middle name. Looking for parents and/or siblings. HELP :) Note: this is not the same Moses H. Barnes in Parke County.
Kay Harrison
BOWYER - SHEPARD
--
Marie Jane Bowyer was an orphan put in the care of an uncle, John Shepard. She is seen living with John and Mary Shepard in Jackson, Tippecanoe Co. in the 1850 census as "Jane Shepard", age 12. I can find NO history of her from this time. The family story is that she married William S Adamson, seen as a 12 yr. old in Coal Creek, Montgomery Co in the 1850 census. In 1863 William married Rebecca Maiden. So, would like to know what happened to Marie, whether she died, and if so, did she marry William before her death. Marilyn Jenkins
BUNKER - STUMP

-- Looking for information on my 3rd great grandparents. I have been able to find out information on John S Bunker's family. He was born 1860 in Montgomery County, Indiana to Charles David and Harriet (Stonebraker) Bunker. He married Ida Stump July 1880 in Montgomery Co, Indiana, and the two moved to Johnson or Pulaski County, Illinois between 1887 and 1892 (three children were born in Indiana; rest in Illinois). He died in 1906. Ida May, on the other hand, has been a mystery from the beginning. She was born 1864 in Indiana; however, I have been unable to find her in either the 1870 or 1880 censuses. There are a number of Stump families in Montgomery County, but none have an Ida May or even a daughter of the right age. The first Ida May appears is her marriage certificate in July 1880. Family story has it that Ida May and her mother came to town with a band of gypsies. Also, some have said she was part Indian. Also, Ida May and her parents had a falling out when she married John, and they disowned her and she them. Because they did not approve, she refused to talk about them to her children, so the descendants now know nothing. We do have a photograph that is a young (preteen/teen) Ida May Stump and her mother. But we have been unable to find out anything on her mother. If anyone would have any ideas for who Ida May's parents might be, or know where I can look, I would LOVE to get in touch with you. There have been numerous descendants of Ida May and John Bunker that have searched and searched for information on the couple, and none of us have been able to track anything down.
---
---
DOWDEN

-- Abigail Havens Dowden b 28 May 1826 IN d. 20 Mar 1909 Fountain County, IN Husband: William James Dowden Married: Sept 1844, Montgomery County. Known children: Laura Isabelle; Mary Ella; George; James M; Samuel J; Mahala Roseanne; Roxannah J. She was a member of Christian Church, Alamo. Buried at Weir Cemetry. On her marriage certificate to William her maiden name is spelled Havens but I have seen other references that spell it DeHaven and DelHaven. Ragardless I have been unable to find any documentation as to who Abigails parents were. On census records she listed her father as being from Ohio, mother from NC. Contact Rex if you can help on this BRICK WALL problem :)
---
---
---
---
HARRELL

-

I am a descendent of Aaron Perry Harrell (1842 - 1920). I've determined him to be the son of Richard D. Harrell (1795 - ). They both were living with Richard's daughter Lucy in the William Rusk household in the 1850 census in Brown, Montgomery, Indiana. Apparently Robert Lee Rusk has written a book regarding Richard D. Harrell but I can't find anything else. Perry Harrell was a Sergeant in the 40th Indiana Infantry, Company C with his older brothers John Thomas, and Francis M. His younger nephew Richard L. Rusk (mother Lucy) was inspired to join very young because his Uncle Perry joined. Any info to help flesh out this family and learn more about Richard D. Harrell would be appreciated. Patrick Logan 4th Great-Grandson
HEMLOCK LODGE

- This was a retreat in the woods which I suspect was somewhere near Deer's Mill on or near Sugar Creek. It is mentioned in the Weekly Argus of Crawfordsville as being a place where notable local businessmen gathered for overnight stays. They are named, so I suppose it was not too rough, but something tells me it did not have the comforts of the Shades which their wives might have preferred. James B. Elmore did a poem about it. I did find record online of the existence of the business records of Hemlock Lodge, but they are not shown online. Any help would be appreciated. J David Gilliland
HOSTETTER

-- I would like to be listed as a researcher for HOSTETTER family. My email is dehcombs@gmail.com. I have several generations back and across,,to Benhams in 1630 and several family branches. I go for primary documentation, not just what someone posted on Ancestry. Dianne Combs - 8/11/2017
---
---
JAMISON

-- Elizabeth Davis Jamison, daughter of Andrew Jackson Davis and Frances Eveline Litten Davis. Elizabeth may have been her middle name - Margaret E. and Sarah E. Davis are possibilities shown on the 1870 census. Exact date of birth and death unknown -- born roughly between 1854-1860; d. roughly around 1886. Her marriage record in Montgomery County to Samuel C. Jameson dated some places March 1879, others June 1879. Please note to the best of my knowledge the correct spelling of the last name is Jamison with an "i", not Jameson with an "e" as shown on the marriage records. Jamison with an "i" is the spelling my grandmother always used. According to oral history, Elizabeth died of tuberculosis. Due to the stigma associated with the disease in the 19th century, that may be the reason so little information about her is available. That was also before the advent of tuberculosis sanitariums. I suspect she may have had an unmarked grave in the Davis Cemetery. I've read that the Davis Cemetery has since been pastured and the gravestones knocked down. Elizabeth's children were my grandmother Maude Belle Jamison Kennedy, Carrie Jamison Sharp and Jessie Jamison. Jessie was never married - she died as a teenager. I've posted a couple of pictures of Elizabeth on this website. Any assistance would be greatly appreciated. Thanks -- Diane Kennedy, great granddaughter of Elizabeth Davis Jamison.
JAMISON

--

Samuel Jamison, spouse of Elizabeth Davis Jamison. Son-in-law of Andrew Jackson Davis and Frances Eveline Litten Davis. Born anywhere between 1841 to the 1860's - discrepancies on exact date of birth. Exact date of death also unknown, but sometime in the 1880's. Marriage record shows his name as Samuel C. Jameson married to Elizabeth Davis. Have found marriage date on some things as March 1879, others June 1879. To the best of my knowledge, however, the correct spelling of his name was Jamison with an "i", not Jameson with an "e". Jamison with an "i" is the spelling my grandmother always used. Sam likely was a resident of Montgomery County at one time or another. According to oral history, he was a blacksmith. As I understand it, there was quite an influx of blacksmiths in Montgomery County in the 19th century. Also according to oral history, Sam died of tuberculosis. The stigma associated with the disease may be the reason there is so little information about him. It is possible he was buried in the Davis Cemetery in an unmarked grave. As I understand it, the Davis Cemetery was later pastured with the gravestones knocked down. Sam's children by Elizabeth were Maude Belle Jamison Kennedy (my grandmother), Carrie Jamison Sharp and Jessie Jamison. Jessie never married - she died as a teenager. It appears Elizabeth Davis was his second wife, and that he had children from his first marriage. I seem to recall my grandmother mentioning that she had half brothers. Any asisstance will be greatly appreciated. Thanks -- --Diane Kennedy
---
---
MANGES / MANGUS --

William James Manges was born in Botetourt county, Viriginia, in 1842. He fought in the Confederacy until 1864 when he and his brothers Jacob Madison, Daniel Garmen, and David Howell (spelled his name Mangus later in life) made their way to Montgomery county. They are said to have lived and worked for a Mr. Frantz, Drake Brookshire, and William Frame. William James married Anna Nancy Kessler in Dec 1870. The problem we have is that neither William nor David appear in the 1870 census for the county (or anywhere else in the country). We have no official records of their whereabouts after their service in the confederacy until the 1880 census. Would like to document their arrival and early years in Montgomery county before they established the Manges farm near Whitesville. He lived the rest of his life in the county and is buried in Ladoga. Thanks in advance. Randi Manges Moore
MILLER

-- John H. Miller born 25 Jul 1815 in KY, married FNU McDowell abt 1838 and their children: Elizabeth b 24 Jan 1839 and married James Plunkett Apr 24, 1859 and Elizabeth is buried in the Remington Cemetery, Jasper Co., IN; Haskill b 11 Jul 1844 and Henry b 11 Jul 1844 who is my great grandfather and he married Sarah Catherine 'Kate' Nelson. John H. Miller married two more times: lst to Elizabeth LNU who was born April 21, 1831 and died Mar 21, 1856 and finally Keziah Hixson Royalty Miller. Both John and Keziah are buried in Remington Cemetery, Jasper Co., IN. The MIller family lived in Coal Creet Twp. according to the 1850 Census and Henry and Catherine Nelson Miller were married in Montgomery Co., IN as was John H. and at least his second and third marriage. My brick wall is: Who are the parents of John H. MILLER, first name of FNU McDOWELL and her parents? And I do have information to share. Thank You, Mary K. George, Frankfort, Indiana.
MOODY

-- Pony (Poney?) Moody. Born Nov 30 1844 Died 13 Sept. 1928. Son of A. M. Moody (mother). Web info tells of Civil War wound, letter and and a photo in later years. He is reported in the Waveland Independent as having sold his "liquor emporium" to Ed Walls in 1893. I would like to know where this "emporium" was, and any other information about this man or his relatives of that time. The Halfway House, near Waveland, would have been in operation at the time and it was a tavern/inn. I have found no record connecting it with this man. Any information would be appreciated. J David Gilliland
---
---
PETERSON

--

Here is my most stuck brick wall…born in Indiana..I think in Montgomery County because of other family stationed there…can find no birth record…Thomas Peterson bon 1825, died in KS.
---
---
STEAPLETON/STAPLETON
--
John Stapleton was born 14 June 1812 in VA. He married Sharlotta Hendrix 23 Nov 1834, Montgomery Co., IN. They were on the 1840 census in Wayne Twp., Montgomery Co. They were found in Livingston Co., IL by 1853 and in Shelby Co., IL by 1855 where John died in 1857. Who were his parents? There are other Steapletons who were married about the same time in Montgomery Co. Is William Steapleton his brother? Who were the parents of Sharlotta who was born 4 Aug 1817 in Ohio? She died in Shelby Co., IL 2 March, 1863.The dates are from their tombstones in Shelby Co., IL Places of birth and death are from census information. Any information is most gratefully received! I have lots from John and Sharlotta on down and am always glad to share. Contact Dusti
STRATTON - EVANS

-- Been researching my family in Montgomery County since 2002. Very interested in anything on the Strattans there. My family is mostly from the Ladoga area. My ancestor Mary Evans Stratton (husband Daniel) died in Ladoga April 22, 1897. She was born in New Jersey, possibly Evesham or Medford in Burlington County. Greatly appreciate any help in finding Mary's family. Kevin S.
---
---
WOOD

- -My brick wall is Mary J. Wood/Woods born ~1864 in Indiana. She was residing with & listed as the adopted daughter of Jackson & Mary C. (McMakin) McCormack/McCormick in Ripley Twp, Montgomery Co, IN in the 1880 census. Mary J. Wood/Woods married Oliver Allen Harlow 6 Sept 1883 in Montgomery Co, IN. They moved to Indianapolis (1900/ 1910 census). Lost from there. They had one daughter, Gladys who married Herman Kuppers. I would love to find the parents of Mary J. Wood/Woods. Holly
WHEELER --

My GGreat Grandmother's Mother, Mary Manley Wheeler b.1818 died sometime between 1850 & 1860 census . They were living in Wayne Twp. Montgomery County in 1850. I think they were in Coal Creek Twp. in 1860. Her family eventually moved to Warren County where I have her Husband Richard Wheeler on the 1880 census ,living with his oldest Daughters family, but think he died in the gap between that census and when they started keeping death records in 1882, Warren County doesn't have him in their records. I am wondering if maybe his Daughter took him back to Montgomery County to bury him next to Mary. David Shade
---
---