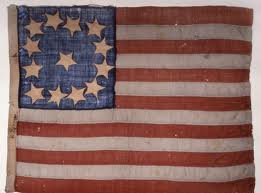 Nelson LARGENT
Revolutionary War Soldiers
Montgomery County Indiana
Source:
Page 64, Roster of Soldiers and Patriots of the American Revolution Buried in Indiana, 1966.
LARGENT, Nelson * b. 9-27-1763 Hampshire Co, Va.
* Drafted summer 1781 by Capt. Miller Pen R6166 Va. Appl. pens 9-20-1834 age 71, Union Twp, Montgomery Co - to date, no proven children ) - Water's supp, p 62 no
Largent rec'd an orig. land grant in Mont. County, Indiana. -
1840 Census, Union Twp has him between 70-80 as well as his wife) * m ? (there is a Sarah, age 78 b NY
1850 census living with Jonathan below)
* Children (probable)
Randal b. Sept 10, 1807 Fleming Co Ky married Rachal COX d. Sept 17, 1854 Champaign Co Ohio (there is a Randal marr. Priscila Cox 6-12-1831 Bk 1 p 94 Montgomery Co)
Samuel b. about 1810 Champaign Co Ohio married Prudence CROUCH March 12, 1832 Montgomery Co In. Died 1848-1880 Montgomery County, Indiana ?
Nelson Largent, Jr. b. about 1812 Champaign Co, Ohio m. Sarah Jane (maiden name may have also been Largent) marr. 3-14-1835 Mont Co Bk 1 p 148 died about 1859 Champaign Co Ohio.
Nancy Largent b. May 11, 1813 Champaign co Ohio married Isaac COX in 1-3-1831 Montgomery Co IN Bk 1 p 148 died 1850-1900.
Sarah b. about 1817
Jonathan b. Dec 11, 1797 Fleming Co Ky married Elizabeth CONRAD died Sept 6, 1864 IN dau. d. as a baby * d. between 1840-50 Montgomery Co
From the Washington Archives File R6166 Declaration in order to obtain the benefit of the act of Congress passed June 7, 1832 state of Indiana Montgomery County, towit: on this 22nd day of September 1834, personally appeared in open court (to wit, the Circuit Court of Montgomery County, State of Indiana) being a court of record now in session, Nelson Largent Aged 71 years, a resident citizen of Union Township, County and state aforesaid, who being duly sworn according to law, doth on his oath make the following Declaration in order to obtain the benefit of the Act of Congress passed June 7, 1832. That he entered the service of the united States and served as hereinafter stated, towit: the said deponent saith that he was born in HAMPSHIRE Co, state of VA, about 18 miles from Romney, the County seat of said County on the 27th day of September but that he cannot recollect the year. Deponent recollects, however, that he was 19 years old when Lord COrnwallis was defeated at Yorks. That he lived in the same place in the summer of 1781 during which he was drafted into the company of Capt ___ Miller. Deponent cannot recollect the day or the month on which he entered the service. He recollects, however, that on the march to join his company he saw applies in the fields. This company was laying with the main backup of the American troops when he was drafted. Deponent and six other persons (Amos Critchfield, John B?, William Watkins, ___Fields, Names of the others not recollected) Joined Capt. Millers Company at the same time. Deponent says it was either the morning before or the day after the surrender of Cornwallis that he and his companions joined Capt. Millers Company. Major Booth belonged to the same body of officers. After the surrender of Cornwallis the prisoners were escorted to different places; sone to Albemarle Barracks; sone to Knowlands Ferry, sone to Winchester Barracks, and others elsewhere. Deponent with his company escorted more to Winchester Barracks, and kept guard over them there for several days when they (Deponent and his Company) were relieved by other militia. Deponent was never in any battle. He recollects the names of not regular officers with whom he served. He ascribes his loss of memory to sickness and old age. In answer to the questions prescribed by the War Department, Deponent says that he was born in Hampshire County, State of Virginia, on the 27th sept 19 years before the defeat of Cornwallis. Deponent further says that he has no record of his age. That he lived in the same place when drafted into the service of the United States as stated before. That he recollects the names of no regular officers with whom he served. Deponent says that he received a written discharge from Capt. Miller. He gave it to his father, and supposes it was Consumed by fire (the house being burnt in which his father lived). Deponent cannot recollect the time he served, but was drafted for three months certain, six months if needed. He thinks he served out the whole time for which he was drafted, to wit, six months. Deponent further says that since the Revolution he has lived in FLEMING County, STATE OF KENTUCKY, ABOUT FIFTEEN YEARS, next in CHAMPAIGNE County, STATE OF OHIO, ABOUT TEN OR TWELVE YEARS, and in OCTOBER 1830 he moved from thence to MONTGOMERY County, STATE OF INDIANA, his present residence. He knows of no person whose testimony he can procure that can testify to his actual service except CATHERINE LARGENT, his step-mother, whose deposition is enclosed. He mentions RANDALL LARGENT, his half brother, and GEORGE CONRAD, who can testify to his character, and their belief of his services. Deponent says that he has never received any pay for his services. Deponent says there is no clergyman residing in his neighbourhood with whom he is acquainted. He hereby relinquishes all claim to every and any pension or annuity except the present, and declares that his name is not on the Pension roll of any Agency in this or any other State. NELSON (his mark) LARGENT Subscribed and sworn to in open court the day and year aforesaid. John Wilson, Clerk
WE, RANDALL LARGENT AND GEORGE CONRAD herby certify that we have known NELSON LARGENT who has subscribed and sworn to the above Declaration, for many years and that he has always been considered a Revolutionary soldier in the neighbourhood where he now lives, and also in HAMPSHIRE County, VIRGINIA. where he lived at and after his service; and we do concur in that opinion, and certify that his declaration is entitled to credit. And we further certify that we believe him to be seventy one years of age. RANDALL LARGENT GEORGE CONRAD sworn to and subscribed in open court the day and year aforesaid. John Wilson, Clerk. And the said Court after examination of the matter do hereby certify that Randall Largent and George B. Conrad whose names are subscribed to the foregoing certificate are citizens of Montgomery County, State of Indiana, and tha their character for truth and veracity is good and their statement entitled to credit, and the said Court do further declare, after putting the interrogations prescibed by the War Department, and after examination of the matter that they concur in opinion with the foregoing certificate, and that they believe the said Nelson Largent was a Revolutionary Soldier, and served as he states. JAMES STITT (or Stilt) ABSOLALLM KETCHAM I John Wilson Clerk of the Circuit Court of Montgomery County do herby certify that the foregoing contains the original proceedings of the said court, in the matter of the application of Nelson Largent for a pension. In tstimony where, I have hereunto set my hand and seal of office, the 23rd day of September, A.D. 1834. John Wilson, Clerk DEPOSITION OF CATHERINE LARGENT of the TOWNSHIP OF JACKSON IN THE County OF CHAMPAIGN AND STATE OF OHIO taken on the 1st day of March in the year one thousand eight hundred and thirty four to be read in evidence in the Court of Common pleas in the County of Mountgomery in the town of Crawfordsville and State of Indiana, relative to the application of NELSON LARGENT to said Court for the purpose of obtaining the Bounty of the Law for the relief of the Soldiers of the Revolutionary War as follows: The said CATHERINE LARGENT doth depose and say that the above NELSON LARGENT was drafted and taken into the Service in the United States in the summer of the year 1781 and that he, the said NELSON LARGENT served out his time the time of his service not recollected but thought to be six or nine months and that he returned home shortly after the surrender of Lord Cornwallis the said Nelson Largent was drafted in Hampshire County and State of Virginia Subscribed CATHERINE(her mark)LARGENT Sworn and subscribed before me Joseph H. Woods one of the Justices of the Peace. 32,541 NELSON LARGENT INDIANA Rejected did not serve six months Declaration of Nelson Largent 6166 NELSON LARGENT Rejected You can use what you want of the information I have sent.
I know it is a lot to put on the page so if you want to cut it down ok. Thanks for putting it on. I will probably be getting off aol around the 19th of May because my time will be up then and I won't be staying on line but you can still mail any questions to me at my home address: Janet Blake 12739 S. Maple City Rd Maple City, Mi. 49664 P.S. every August we have a Largent Reunion usually in Lake City, Mi. be interesting to hear from any who might want to attend.
======= 1820 August 7 - Wayne, Champaign Ohio 1 male under 10 2 males 10-15 1 male 45 2 fem under 10 1 fem 16-25 1 fem 45 + 6 children in 1820
========= 1800 Fleming Co KY - no information on ancestry just a listing saying he was there =========
For marriage to Fanny Hiatt Source: www.murrah.com/gen/largent.htm Has parents as John Largent & 2nd wife, Sarah Henwood Nelson b 1763 married Fanny Hiatt & moved to KY, Oh & Ind (he also lists this as a 2nd marr so Nelson may have been marr 3 x vs the 2 we thought)
---
The website management appreciates all the contributions provided for use here.