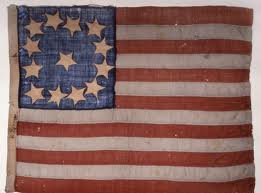 ALEXANDER FOSTER
Biography:
Alexander Foster was born 10 Feb 1759 Ireland. He died 26 Jun 1843 and is buried in Indian Creek Cemetery, near New Market, Indiana. Stone.
He was married, first wife unknown.
Children: Sarah Casper; Mary Hollman; Ann Trailkill; William born 1786; Elizabeth born 1788.
Soldier married second to Sarah Campbell 1770-1845.
Children: Phoebe Jones; Sally Ramsey; Rebecca Jones, Martha Hindman; George; Robert 1803-1871 married Susanna Jones; Hannah Smith.
Source: Page 148, Roster of Soldiers and Patriots of the American Revolution Buried in Indiana, 1938.
Alexander Foster,(sorry, not sure where this came from, but imagine it is from the DAR Indiana Patriot )
b. 2 10 1759 Donegal Co, Ireland d. 6 26 1843 bur. Indian Creek Cemetery, Montgomery County, Indiana.
Enlisted 1776 6 months as Pvt. in Capt. George Greaf Co. Col. Cunningham Reg Lanc Co Pa 1777 (battles of Flatbush, Brandywine, etc.)
Marr. #1 [Mary?] Children By #1
Mary b. 11 20 1781 m. ? Hoffman
Anna b. 11 17 1784 m. Thomas Trailkill
William b. Oct 1786
Eliz b. 1 15 1788 m. Thomas Foster.
Alexander Foster Marr. #2 Sarah Campbell m. 1795
Children:
George A, b. July 1796
Hannah b 9 24 1797 m. James Smith
Sarah b. 8 18 1799 m. Noval Casper
Sallie b. 7 9 1801 m. William Ramsey
Robert b. 11 15 1803 m. Susanna Jones
Martha b. 8 25 1805 m. John Hindman
Rebecca b. 8 15 1807 m. James Jones
Phoebe b. 12 10 1807 m. John Jones (Note: there is something OBVIOUSLY wrong with the last two acc. to births and whom marr.).
*****************
On 6-3-2018 -- I received a note from Jeannette Maxey (jsmaxey1@outlook.com) -- she tells me that there is also an Alexander Foster in Warren County, Tennesse that many confuse with this one - this is information she sent which hopefully will help someone :) - great stuff, thanks Jeanette !!
Catharine Foster Austin - was her father the Revolutionary Soldier buried in Montgomery County, Indiana? Imagine spending all your life on the newly settled frontier as Catharine Foster Austin did. Early settlers maintained few records until enough people arrived to start forming governmental units. Of those first records, land purchases and taxes were necessary but even these records can be spotty for a variety of reasons. Once the desire for statehood appears, census records are indispensable to determine if the total population has reached the number needed for statehood. The fundamental information about Catharine Foster Austin supplied by the 1883 History of White County, Illinois, includes her birth on 12 April 1806 in Virginia and marriage to William Austin March 20, 1823. Her parents' names were Alexander and Sarah (Foster) Foster who moved to Warren County, Tennessee and later died there. She and William had 10 children. William died Sept. 13, 1858 and she is living with her son Hugh at the writing of the book.
1 Some researchers have tried to connect Catharine's father, Alexander, with the Revolutionary War soldier, Alexander Foster (1759-1843), who died in Montgomery Co., Indiana. This connection is very tempting because the Revolutionary War soldier, Alexander Foster, has a rather complete paper trail back to his marriage to Sarah Campbell in Rockbridge Co., Virginia.
2 In his Revolutionary War pension application of 1834, he is 74 years old and tells of his birth in County Donegal, Ireland in 1760. However, these records do not show him living in Tennessee. On his Pension Application, he states that he served with a Pennsylvania unit, volunteering when he was 16 in Lancaster Co., Hanover Township, Pennsylvania. After the war he resided in Pennsylvania, then Virginia, Kentucky and finally Indiana where the application for his pension was made.
3 As a small child, Catharine Foster arrived from Virginia into today's Tennessee a few years after 1801 when the Indian Lands first opened up to settlement. Her father, Alexander Foster, is listed in the Wilson Co., tax list of 1804 in the district of Capt. Samuel Rosborough
4 He apparently later moved some miles southeast onto land which had been designated as Warren Co., Tennessee in 1807. Her father, Alexander Foster, may have come out ahead to purchased the land then brought his family to the raw Tennessee wilderness.
5Alexander Foster surveyed land in Warren Co., in 1815 receiving a 'land grant' for it. This land grant was proven in 1823 in Warren Co., Tennessee giving him title. On the 1830 census
6 he was living next door to his son, Richard. In this same year Alex sold a portion of the land acquired in 1823. He is not found on the 1840 census and his wife Sarah Foster is listed as the head of household.7 This generally indicates he has died. No reference has been found to suggest that he ever lived in Pennsylvania. Catharine married William Austin in Warren Co., Tennessee. Her husband's tombstone had engraved on it his marriage to Catharine Foster, 20 March 1823 - the only record of their marriage date.
8 The tombstone is found in Moore's Cemetery White Co., Illinois was still standing in August 2018 when I visited the cemetery.
They packed up their three children and belongings to moved to Illinois; the new state was formed in 1818. They may have followed William's father, Elisha, or maybe they traveled together for both are found on the 1830 US Census in Gallatin Co., Illinois.
9 William and Catharine were in Gallatin Co., Illinois where their
1. The History of White County Illinois (Chicago, Illinois: Inter-state Publishing company 1883, 2000 reprint White County Historical Society), [827].
2. Dortie & Edwin C. Kirpatrick, Rockbridge County Marriages 1778 - 1850 Athens, Georgia: Iberian Publishing company, [80]
3. Fold3.com https://www.fold3.com/image/19379651 Alexander Foster, pension fil no 32252; NARA, record Group 5, publication M804, Roll 6. May, 2018.
4. http://files.usgwarchives.net/tn/wilson/taxlist/1804tax.txt. 5. Tennessee Early Land Registers, 1778-1927 Series 03, Plat and Survey, 1813-1815.p55 and p252. Database images Ancestry.com citing"Tennessee Division of Archives, Land Office, and Museum. Early Tennessee/North Carolina Land Records, 1738-1927," record group 50. Accessed March 2018.
Fourth child was born then moved on a year or two later settling in White Co., where his father also had moved. They had six more children born in Illinois. Little direct evidence exists about her father though from Catharine's 188010 (kz ? - assume 1880?) census we learn he was born in Ireland and her mother was born in Virginia.
Catharine died July 27, 1888 and was buried beside her husband William Austin in the Moore Cemetery, Herald Prairie, White Co., Illinois.
HER INSCRIPTION IS WRITTEN ON THE BACKSIDE OF HER HUSBAND'S TOMBSTONE AND WAS RECORDED Her tombstone was still standing in 1970 when a record was made of all the burials still visible.11 Again, this is the only record of the Catharine's death date. Since that time the stone has entirely disappeared as have most of the earliest tombstones. White County's vital records for birth and death begin in 1878 and marriage records in Warren Co., Tennessee starting in 1851.
Further evidence that the Revolutionary War soldier Alexander Foster is not Catharine's father includes his will. Alexander Foster's Last Will written on 16 December 1842 was presented to the clerk of Montgomery Co., Indiana on 18 March 1843.
12 Alexander declares Sally Foster as his wife; his children as Sally Ramsey, Robert Foster, William Foster, George C. Foster, Polly Holman, Betsy Foster, Hannah Smith, Patsy Henderson, Rebecca Jones and Phebe Jones. There is no mention of a daughter Catharine Foster Austin in this public record. Investigating the whereabouts of the Revolutionary War soldier, Alexander Foster, we find him on the 1830 US Census in Shelby Co., Kentucky 13where several of his children are born. Confirmation that they were born in Kentucky is found in their census records of 1850. Catharine's father was clearly in Warren Co., Tennessee at that time as the 1830 census shows and also had a land transaction in 1838. He dies before the 1840 census and his wife is the head of the household. The Revolutionary War soldier lived until 1842. In conclusion, Catharine Foster Austin's father remained in Warren Co., Tennessee as mentioned in the White County History of 1883 states. His presence there is also shown by a few land records, tax lists and the US Federal Census and through the birthplaces of some of his children. The Revolutionary War Soldier, Alexander Foster, of Montgomery Co., Indiana is not Catharine's father despite having a wife named Sarah and being born in Ireland.
6. US Federal Census 1830 Gallatin County, Illinois, Ancestry.com January 2018
7. US Federal Census 1840 Warren County, Tennessee, Ancestry.com May 2018.
8. Harriet B. Vaught, Cemeteries of White County, Illinois (1970), [269].
9. US Federal Census 1830 Gallatin County, Illinois May 2018.
10. US Federal Census 1880 White County, Illinois Ancestry.com, May 2018
11. Harriet B. Vaught, Cemeteries of White County, Illinois (1970), [269].
12. Montgomery County, Indiana County Clerk filed 18 March 1843.
13. US Federal Census 1830 Shelby County, Kentucky March