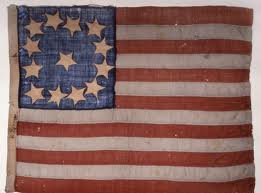 CHRISTOPHER BRANT
Christopher was born in May of 1754 in either Maryland or New York. His parents may be Niklaus Brant and Margaret Dehowandah who was possibly American Indian.
His wife's first name was Catharine and they were probably married about 1786 in Maryland where their first son, Henry was born Jan 6, 1787.
Christopher served in the 1st Maryland Battallion of Loyalists under Capt. Isaac Costen beginning May 29, 1778 and mustering out on 11 September 1780.
A daughter, Mary was born about 1791 in Maryland.
About 1797, he and his family moved to Shelby County, Kentucky purchasing 150 acres on Roberts Run 16 January 1798. Same year, on the 17th of April he purchased more land in Shelby County. Their son John was born August 8, 1797 probably in Shelby County but possibly yet in Maryland.
Appearing on the 1799-1807 Shelby County, Kentucky tax lists,
Son, Matthias Daniel was born in 1800 there along with daughter, Sally in 1802. Elizabeth in 1805.
The 1820 and 1830 census again show him in Shelby County. He sold his property (well, 100 acres on Roberts Run to David Owen) on October 11, 1834 (Bk 28 p 28).
His Last Will & Testament was written and preserved in 1839, but was not executed until 1846. He died 3-6-1840 85 years 10 months old and is buried at Wesley Cemetery, Wayne Township, Montgomery County, Indiana. His stone is large and clear behind Wesley Church. -- kbz