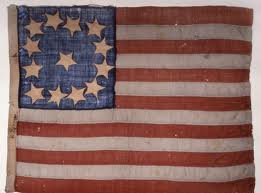 Revolutionary War Soldiers
Montgomery County
Indiana
Source:
Page 11, Roster of Soldiers and Patriots of the American Revolution Buried in Indiana, 1980.
Joseph Beedle was born 1749 Morgantown, Pennsylvania. He died 9 Jul 1826 and buried in Beedle Cemetery, Wingate, Indiana. He married about 1780 Mary Meek. Children: Samuel born 28 Aug 1781 married Sarah Benham; Joseph married Sarah Riffle; Jacob born 1785 married Elizabeth; Abram Covalt born 1791 married Nancy Riffle; Simeon born 1793 married Sarah Hathaway; Eliza born 1785 married Abraham Collins; Solomon born 1796 married Mary W. Tingle; Isaac born 31 may 1797 married Mary Riffle; Phoebe born 1798 married James Morrow; Aaron T. born 11 May 1803 married Mary T. Carson; Mary born 1801 married John Riffle.
The website management appreciates all the contributions provided for use here.