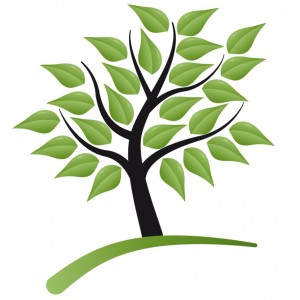 Home Page Menu
---
Last Modified on:

Matthew D. Friend © 2012
Blackford County Newspapers
A newspaper is a scheduled publication containing news of current events, informative articles, diverse features, editorials, and advertising. It usually is printed on relatively inexpensive, low-grade paper such as newsprint. General-interest newspapers typically publish stories on local and national political events and personalities, crime, business, entertainment, society and sports. Most traditional papers also feature an editorial page containing editorials written by an editor and columns that express the personal opinions of writers. The newspaper is typically funded by paid subscriptions and advertising.

Newspapers can be used to find valuable genealogical information about historical events in the lives of our ancestors. They supply all sorts of clues about vital statistics (birth, marriage, and death announcements), obituaries, local news, biographical sketches, legal notices, immigration, migration, and shipping information and other historical items that place our ancestors in the context of the society in which they lived.

Newspapers are intended for general readers, usually serve a geographic region, and may also be oriented toward a particular ethnic, cultural, social, or political group. Newspapers record the day-to-day or even week-to-week happenings of local community events. They act almost as a diary for events that took place in a certain locality.

Because newspapers are generally geographic in scope they are not limited to governmental jurisdictions; therefore, they can include such things as the report of a wedding of local citizens, even when it occurred in a neighboring county or even another state. Newspapers can also provide at least a partial substitute for nonexistent civil records. For example, an obituary may have appeared in a newspaper even when civil death records did not exist.

Newspapers are not restricted to or bound by the regulations or forms used by more "official" sources. Additionally, because newspapers are unofficial sources, even when they merely supplement the public records, they can provide much incidental information that is simply not recorded anywhere else. For example, a newspaper account of a marriage might indicate that it took place at the home of the bride's parents, perhaps even naming them; it might list the occupation of the groom, or indicate that the ceremony was part of a double wedding in which the bride's sister was also married. These types of details are not likely to appear on a marriage record at the local courthouse.

While newspapers created in large cities were most often concerned with international, national, and state affairs they can contain valuable information about local individuals and should not be passed over. In contrast, small country or community newspapers were concerned with local people and their immediate surroundings and are often rich in genealogical and historical information.

Newspapers are wonderful sources and should not be missed!
The Evening Herald (Montpelier, Indiana)
The Evening Herald newspaper located in Montpelier, Indiana. This listing of the newspaper for the following years: 1906-07. The date range represented in this listing is not necessarily the complete published set available. Check the local library or historical society in the area in which your ancestors lived for more information about other available newspapers. The Evening Herald was an independent newspaper with the Herald Publishing Company. H. L. Troutman, Manager; located on Herald Block, Rm. 1, Telephone: 91; Montpelier, Indiana
Announcements
Obituaries
Biographical Sketches
News Times (Hartford City, Indiana)
Hartford City News Times is Blackford County's only daily newspaper and online version of the local newspaper. Includes news, sports, public notices, obituaries, and related features.
Cited Work(s)
Joseph Plambeck, "Newspaper Circulation Falls Nearly 9%," The New York Times (April 26, 2010).
James L. Hansen, Loretto Dennis Szucs and Sandre Hargreaves Luebking, editors. "Chapter 12: Research in Newspapers," The Source: A Guidebook of American Genealogy (Salt Lake City, UT: Ancestry Incorporated, 1997).