Adams County
Indiana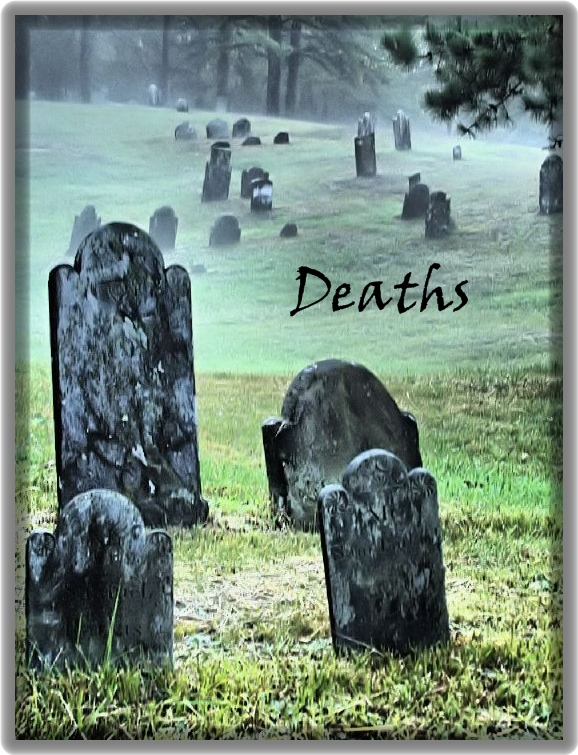 DEATH and LIFE are not two different states, but they are different aspects of the same state.
There is as little reason to deplore the one as there is to be pleased over the other.
~~ Mahatma Gandhi
This index is a copy of the WPA DEATH Index located in the Adams Public Library System at Decatur. Please use this as a tool to locate DEATH records for individuals. You should not, however, cite this index as a source for your research. There were many errors in the original creation of the WPA indexes. This is intended to be an exact copy of the original compilation.

You should not depend on any search routines to find names you are looking for. There were variations in spelling names during this time period. In addition, there were many transcription errors made when the Indiana Works Progress Administration compiled the index. To search for a surname, select the letter where the surname should be and scan page.

Placing this index at the Adams Co. web site would not have been possible without the generous support of the staff of the Heritage Room ~ Berne Public Library.
INDEX TO DEATH RECORDS
ADAMS COUNTY
1882 - 1920 INCLUSIVE
LETTERS A - Z INCLUSIVE
Book Numbers Indicate Location of Record:
H - COUNTY HEALTH OFFICE DECATUR
CH - CITY HEALTH OFFICE DECATUR

COMPILED BY INDIANA WORKS PROGRESS ADMINISTRATION 1938

updated 8/8/2019