Adams County
Indiana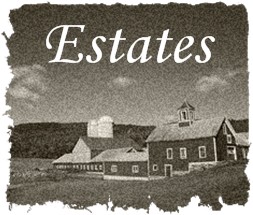 Property has its duties as well as its rights.
~~ Benjamin Disraeli
Many thanks to the volunteers who have diligently scanned or photographed each of the Estate records in Adams County
that came from the courthouse and have been stored at the jail for over twenty years.
An explanation of the relationship between Wills, Probates and Estates by Jim Cox:
Once someone dies - the ESTATE (WILL) is sent to PROBATE. Once the PROBATE begins, the ESTATE is handled through PROBATE court. However, once the PROBATE time is up (3 months) - then it reverts to your ESTATE....and the ESTATE pays whatever is owed and dishes out the remaining property to the heirs. Once this has been done - the ESTATE is closed and a final report is prepared and then goes back to PROBATE for them to close the entire file.
Gotta love the law!
The documents are being indexed and posted on the website as quickly as possible.
Some of the files are large and may take extra time to load.

Updated 6/1/2018