---
"In all of us there is a hunger, marrow-deep, to know our heritage - to know who we are and where we have come from. Without this enriching knowledge there is a hollow yearning. No matter what our attainments in life there is still a vacuum. An emptiness, and the most disquieting loneliness." Alex Haley

---










WELCOME TO THE WARREN COUNTY INGENWEB PROJECT


Warren County INGenWeb is a part of the USGenWeb Project and is an all-volunteer effort. In June, 1996, a group of genealogists organized the Indiana Comprehensive Genealogy Database. The idea was to provide a single entry point for all counties in Indiana, where collected databases would be stored. In addition, the databases would be indexed and cross-linked, so that even if an individual were found in more than one county, they could be located in the index.
At the same time, volunteers were found who were willing to coordinate the collection of databases and generally oversee the contents of the web page.
My name is Adina Watkins Dyer and I am responsible for Warren County. This site was previously cared
for by Anthony Gick. I would like to thank Anthony for all his years of dedication and work for the researchers
of Warren County, and wish him all the best for the future.
If you would like to contribute information to this site, please let me know.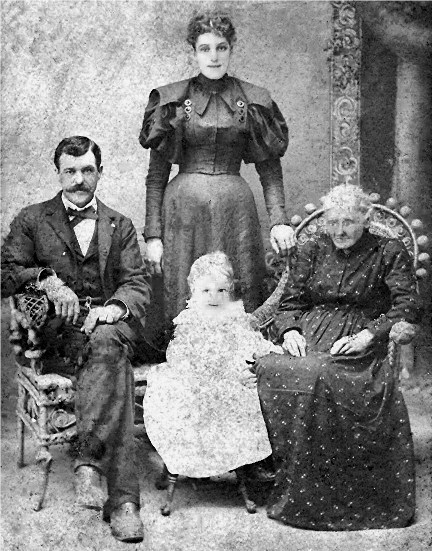 ---
---
---

NEW PROJECT
I have just started working on the 1862 Civil War Militia Enrollments and the
Roll of Volunteers for each township. They have been copied from microfilm
of the original Indiana Adjutant General's Records, from the Indiana State Archive.
I don't have all the townships copied yet, I hope to get up to Fort Wayne library
to copy the rest sometime in the fall.

1862 Militia Enrollment - Medina Township

Don't know where to start your start your research?
Check out these addresses as found on the Indiana Genealogical Society site





MORE WARREN COUNTY LINKS


The Watseka Wonder - A very interesting story about two young girls, one named Mary Roff who was born in Warren County in 1846, the daughter of Asa B. and Ann Roff.

Zachariah Cicott,

19th Century French Canadian Fur Trader: Ethno-historic and Archaeological Perspectives on Ethnic Identity in the Wabash Valley (off-site at the National Park Service, Selected Papers From the 1991 and 1992 George Rogers Clark Trans-Appalachian Frontier History Conference)

NEW!



INDIANA LINKS







OTHER HELPFUL SITES


---
Background by



Header created by Adina Dyer


© 1998 - 2007 Anthony Gick
© 2007-2017 Adina Watkins Dyer
All rights reserved