SAINT JOE CEMETERY
also called Ashby U. B. Cemetery
Lauramie Township
Tippecanoe County, Indiana
---
Located Off 800 South, near 200 East. The cemetery was cleaned and restored in 2001.
Saint Joseph Cemetery
at Find-A-Grave
---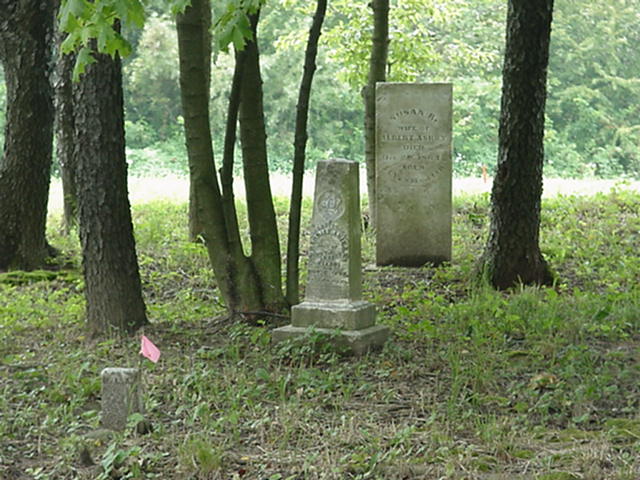 Susan R. Ashby
wife of Albert Ashby
Died Oct. 23 or 26, 1864
54 yrs, 8 mo, 13 days
Harriet Luiza Allen
Daughter of John and Nancy H.
Died Nov. 8, 1861
Age 4 yrs, 2 mo, 2 days

One other burial:

Michael Fisher
No Dates
Residence Bennettsville IN;
Enlisted on 11/21/1861 as a Private.
On 11/21/1861 he mustered into "C" Co. IN 49th Infantry
He was Mustered Out on 11/29/1864

There is a stone from this cemetery in the Tippecanoe County Historical Association museum:
Laura Ann Abernathy, daughter of S. & N. , died Oct.14, 1871.

---
---

©2001-2009 L. A. Clugh, coordinator
Tippecanoe County, Indiana Pioneer Restoration Project
All rights reserved