"Remember the days of old, consider the years of many generations;
ask thy father and he will shew thee; thy elders and they will tell thee."
Deuteronomy 32:7
---



Welcome to the
Tippecanoe County INGenWeb Project

Tippecanoe County INGenWeb is a part of the USGenWeb Project and is an all-volunteer effort. In June, 1996, a group of genealogists organized the Indiana Comprehensive Genealogy Database. The idea was to provide a single entry point for all counties in Indiana, where collected databases would be stored. In addition, the databases would be indexed and cross-linked, so that even if an individual were found in more than one county, they could be located in the index.
At the same time, volunteers were found who were willing to coordinate the collection of databases and generally oversee the contents of the web page.
My name is Adina Watkins Dyer and I am responsible for Tippecanoe County, Indiana. If you would like to contribute your information to this site, please let me know.








---
"In all of us there is a hunger, marrow-deep, to know our heritage - to know who we are and where we have come from. Without this enriching knowledge there is a hollow yearning. No matter what our attainments in life there is still a vacuum. An emptiness, and the most disquieting loneliness." Alex Haley
---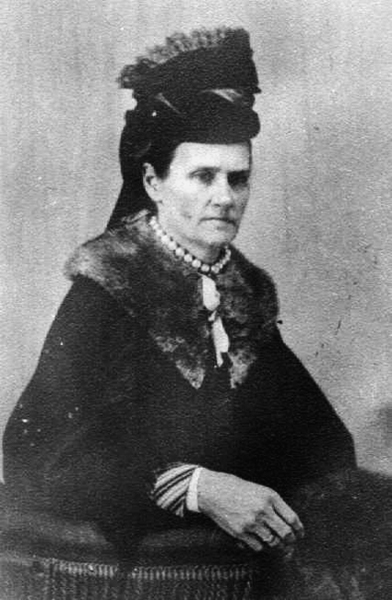 Margaret Campbell Clark
1814-1880


Margaret Campbell was born 1814 in Ohio, daughter of James Campbell and Isabella Leach. She was married to Edmund Clark, 16 July 1843, in Tippecanoe County. They settled in Lauramie Township, Edmund was born 20 March 1813 in Connecticut and preceded her in death in 1875. He is buried in the Concord Cemetery, Lauramie Township, Tippecanoe County. They had 3 children, sons Lester, who lived in Battle Ground, Tippecanoe County, James Dexter, who died young, and Lora Ann who married Edgar Davis and lived near Odell, Tippecanoe County.









This site is undergoing a makeover and will take some time to finish. Please excuse our dust.


Please let me know if you find any dead links, or if you have changed your email address.



---
---

Tippecanoe County Resources



A State Is Born
This is a poem written by Lieutenant William Beeker Billings in the 1930's of his ancestors' experiences when immigrating to Indiana in 1819 to make it their new home. These families were Beeker, Billings and Carr and they settled in the Pretty Prairie area, northeast of Battle Ground.



Tippecanoe County Mailing List





Other Links to Lafayette and Tippecanoe County

| | |
| --- | --- |
| | Wolf Park The park is home to several packs of gray wolves, plus foxes and bison It is incorporated under the North American Wildlife Park Foundation, Inc. which is located in the small town of Battle Ground, Indiana. |



A few months ago I read a very nice article about Lafayette in the Smithsonian Magazine







Ain't God Good To Indiana? by William Herschell






 
---
---
© 1998 - 2018 Adina Watkins Dyer
All rights reserved